It's June and that mostly means one wonderful thing.
It's summer time.
Memories of back yard BBQs, ice cold beer, outdoor activities, vacations from the grind, Major League Baseball, late evening walks, playing at the park and much more.
Young passion in cars under the stars.
There are things specific to summer that stand out even more. In the winter, women cover themselves up. Understandably. But in the summer…….
The beach is the best.
I also love the accidental eroticism from a neighbor in shorts, a sexy girl at the super market or when I was in college, it was shapely paradise.
In our great women's wrestling industry, summer is a great time to travel and have a session with some of our beautiful competitors. From time to time at Femcompetitor we like to introduce you to newer competitors on the radar. In case you haven't heard of them, here they are.
She's currently located in the Los Angeles and Las Vegas areas and is a world traveler that fits the image of a sexy submission wrestler to the T.
Her professional name is PoleKatKrissy.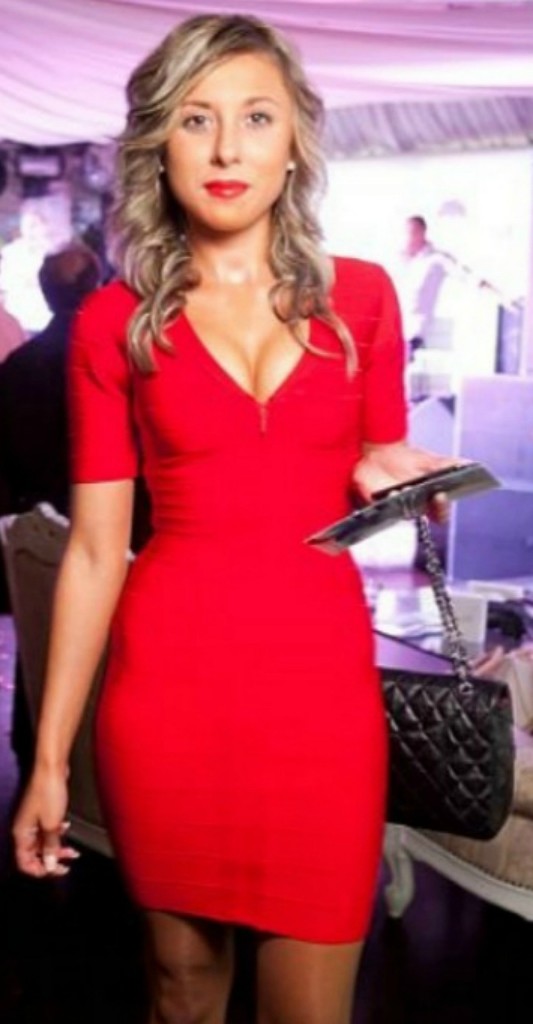 She explains, "My name is Krissy and I am from Poland. Hence my name PoleKatKrissy. I offer a good professional range of services to clients. I am 100% committed to ensuring that clients have a good wrestling and or B&D experience.
Please check out my other site at Session Girls.
Beach, sand and wrestling with Krissy. Sounds like a lot of fun. Her email is grainne@yandex.ru.
*****
 Some like a box of candy when it's full of surprises. Personally, I like to know what I'm getting into before I open the box. With another So. Cal Cutie on the horizon named Candie Boxx; I love everything that I see.
She states, "I'm a natural alpha female; strong and athletic. I am a versatile, hardworking skilled professional. I am confident and work to a high standard. I am passionate, determined and keen to work and achieve. I have had a fantastic busy year & hope to continue into the New Year with more weird and wonderful work!"
Wow, butter, sugar and spice. Everything is really nice. Another day at the beach and another day wrestling a super sexy girl. You can email Candie Boxx at jilldav30@outlook.com.
******
There are so many beautiful dolls in Southern California and Zoey Doll has just added herself to the Barbie shelf.
She states, ""I am viewed as a really uniquely beautiful model- all natural and with an erotic look.
I was a elementary, intermediate and High-school athlete, Competed on a National Dance/cheerleading squad. High-Fashion-Fetish- Adult Model. Here In the U.S., Europe, and in Asia. I do dance sometimes… when they pay me do so in a Club or Parties etc. I am known as a specialty performer a.k.a… special ability performer. I have a great strength and endurance as well as ability for dance, acting, singing… and some sports."
Sounds well-rounded and fun. You can email her at info@houseofmosh.com.
At 840 miles long, California's coastline offers beach experiences as diverse as its colorful residents. From private coves perfect for sunbathing to family-friendly public sands complete with concessions, the Golden State has a beach that fits the bill for all its visitors.
Let's focus in on Southern California where our new princesses rule. The great recreation site gocalifornia.about.com offers some suggestions.
California Beaches With Nearby Amusements
Santa Monica Beach: The beach here is nice, but most people also come for the amusement park on the pier.
Balboa, Newport Beach: With a great beach, a pier and the nearby Balboa Fun Zone, there's a lot here to keep the kids occupied.
Mission Beach, San Diego: Belmont Park is home to the Giant Dipper, originally built in 1925, a classic carousel and some modern thrill rides.
I grew up in a family where everybody had a good time and we were at the lake every weekend and going to the beach and living a good life. It's been the way we always lived, and my wife's the same way – enjoy every day and have fun.……..Luke Bryan
Best California Beaches for Easy Walking
Manhattan Beach (Los Angeles): A long, paved walking path with Santa Monica Bay views makes Manhattan Beach our favorite place to take a walk.
Mission Beach, San Diego: For a slice of California beach life at its best, take a walk along the paved boardwalk that runs between the houses and the sand.
Leo Carrillo State Beach Camping Day Use
Stretching just a mile and a half along the Pacific Coast Highway in Malibu, California, Leo Carrillo State Park is a perfect destination for day use or an overnight camping trip.
With its two sandy beach areas, tide pools, and numerous coves and sea caves, this year-round paradise offers privacy and ocean access for anglers, divers, surfers, wildlife watchers, and beachcombers.
The park was named after actor, preservationist and conservationist Leo Carrillo who served on the California Beach and Parks commission for eighteen years, was widely known for his portrayal of Pancho in the 1950s TV series, The Cisco Kid.
It's the true experience of gourmet LA-style camping, with the intoxicating smell of eucalyptus leaves and the sweet waves lullaby that lulls you off to sleep. You might even hear the occasional coyote howling in the night.
The beach area is about a 5-10 minute walk from the campground and is truly amazing. You can choose to lounge on the sandy beach or hike up a little bit to cliffs to catch a bird's eye view of the waves crashing down below.
From the cliffs, visitors might catch a glimpse of gray whales migrating down the coast as well as pilot whales, orcas, dolphins, harbor seals and sea lions that also inhabit the area.
The region is home to an abundance of sea and land dwelling wildlife, and at the mouth of Arroyo Sequit, tide pools are exposed twice daily at low tide. You may see limpets, turban snails, anemones, sea slugs, sea urchins, sea stars, mussels, tube worms, algae, surfgrass and kelp beds that are home to a variety of bass, surf perch, sheep head, halibut, thresher shark, Corbina and white sea bass that brings anglers from miles around.
Hikers have a choice of gentle or more energetic walks. Yellow Hill Fire Trail, suitable for all ages, offers panoramic views of the beach, and on a clear day, you can see Anacapa, Santa Catalina, and Santa Cruz Islands.
Thank you daytrippen.com for the sand, ocean and fun.
Something is becoming very clear when talking about having sessions with strikingly beautiful women and enjoying the beach and nearby attractions. To have the best experience……..
Planning is a must.
~ ~ ~
Some may find other women's wrestling sites erotic in nature. If you are offended by depictions of women wrestling in erotic situations, please exercise caution in visiting women's wrestling sites.
Femcompetitor.com subscribes to fciwomenswrestling.com news source, no affiliation.
Sources: brainyquote.com, Wikipedia, fciwomenswrestling.com, fciwomenswrestling2.com, FCI Elite Competitor, https://femcompetitor.com, WB270.com, dwwgalaxy.com, photos thank you Wikimedia Commons.
http://www.travelchannel.com/interests/local-getaways/articles/best-california-beaches
http://gocalifornia.about.com/od/topcalifornia/a/best_beaches.htm
http://www.daytrippen.com/leo-carrillo-state-beach-camping-day-use/
https://commons.wikimedia.org/wiki/File:El_Porto,_California_(5845291765).jpg#/media/File:El_Porto,_California_(5845291765).jpg
https://commons.wikimedia.org/wiki/File:Manhattan_Beach_CA_Glass_Strand_House_photo_D_Ramey_Logan.jpg#/media/File:Manhattan_Beach_CA_Glass_Strand_House_photo_D_Ramey_Logan.jpg