SAN FRANCISCO GRAPPLING STARS WRESTLING VIDEOS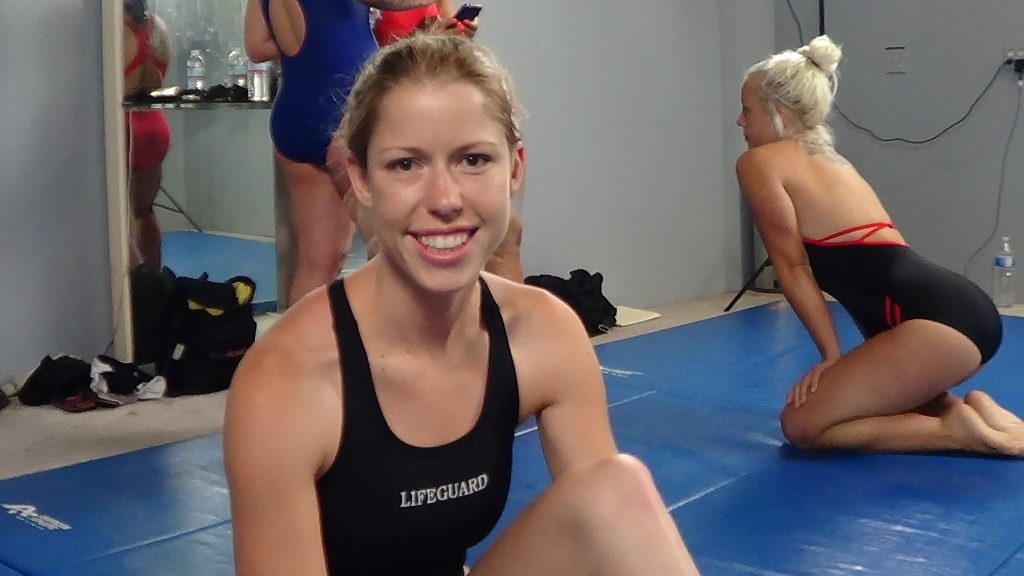 You've seen so many of them on the photos behind the scenes page and now you can purchase their videos.
San Francisco Grappling Stars is a cooperative female vs female grappling site that features the videos of some of the San Francisco Bay area's top stars in ground level grappling action. Here are a few of the matches.
POSSIBLY THE BEST FEMALE SUBMISSION WRESTLING MOVIE EVER!!!!
BALLERINA I'M NOT
BY SUBMISSION WRESTLING STAR
FRANCESCA ZAPPITELLI
We're excited to hear from Frankie,
Hi, this is Francesca Zappitelli for Femcompetitor Magazine…..
For a limited time on Amazon US and U.K. watch 'Ballerina I'm Not' and catch never been seen before footage of female fighting that will knock you out. Please click on the link below.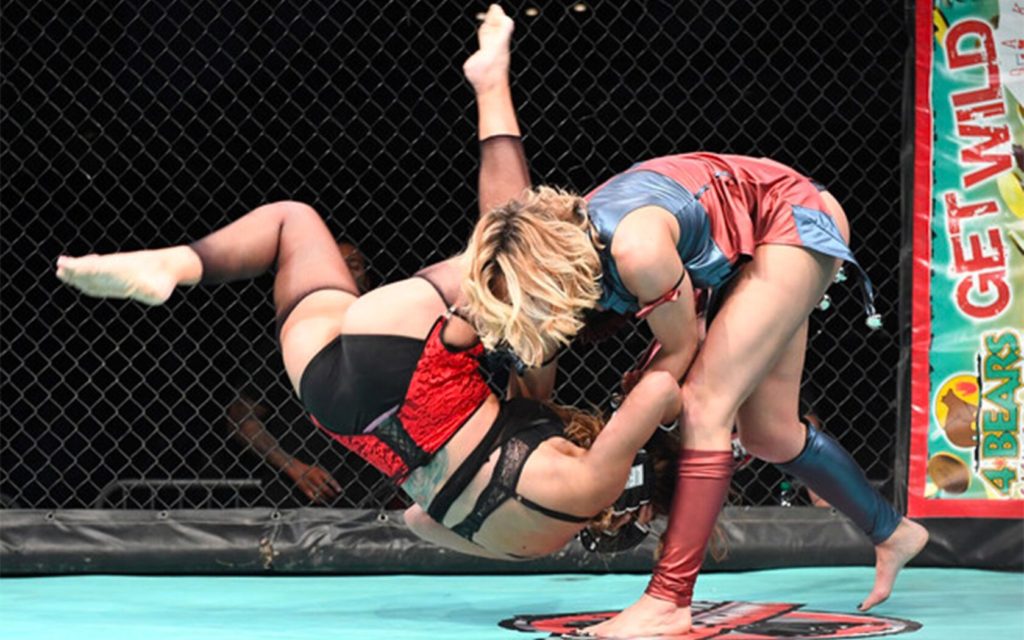 ---
NEW MEMBERS STORE UP
WATCH 17 STREAMING VIDEOS FOR ONLY $12.95
SEXY VIDEOS, BARGAIN PRICE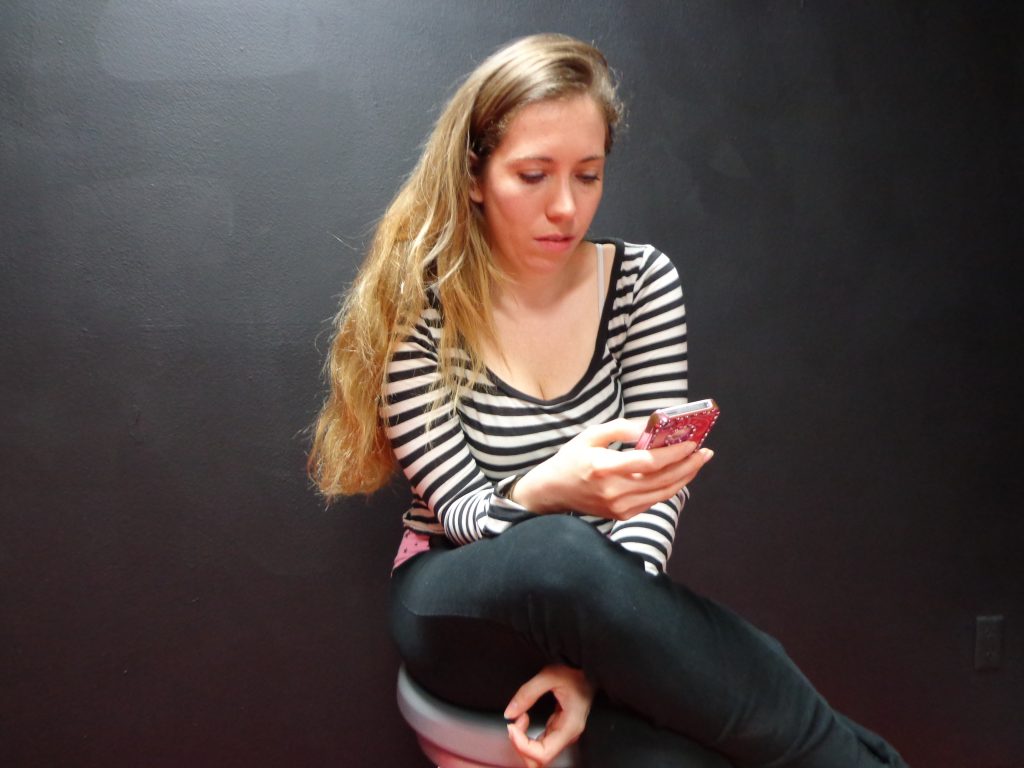 MANY FEATURING THE SEXY SUNNY SO CAL GIRL, SAMANTHA GRACE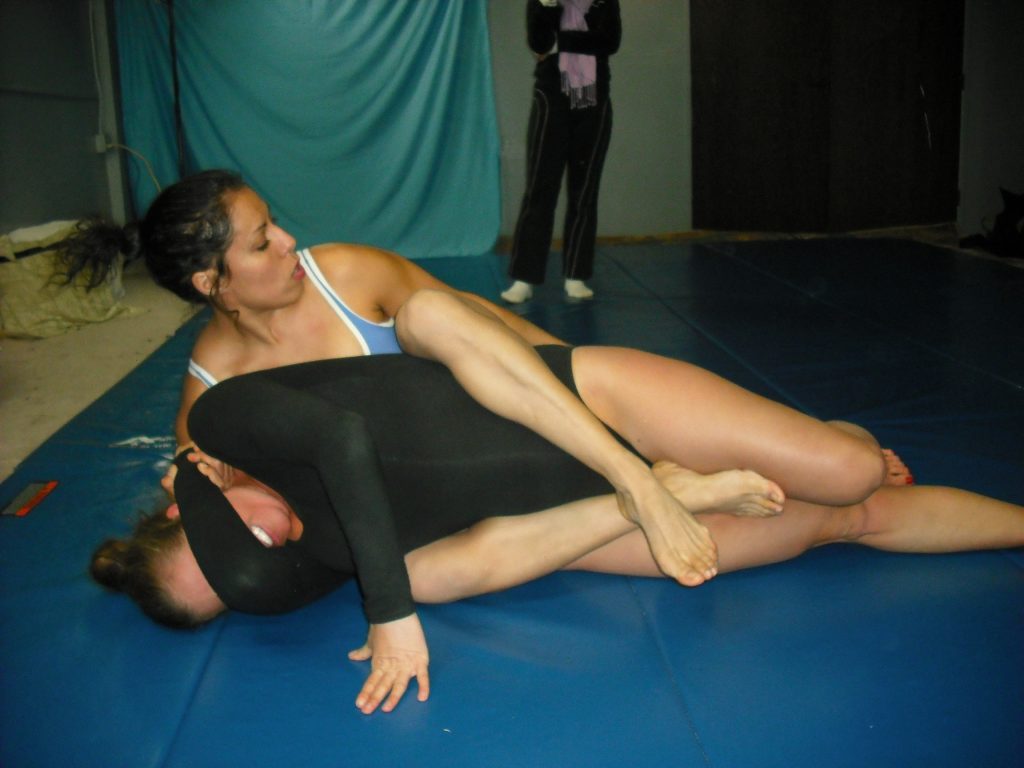 ---
KAIT VS SAMANTHA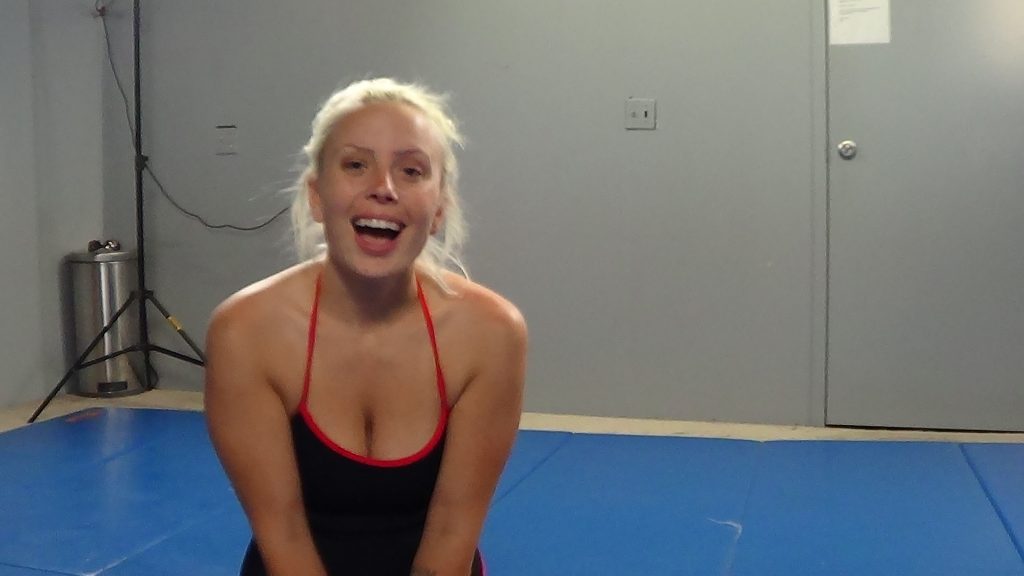 Kait Snow is one of our favorites because her matches are always intense and she never gives up. The Southern California beauty Samantha Grace finds this out the hard way in a May 2017 video release.
---
TRIPLE YOUR FUN!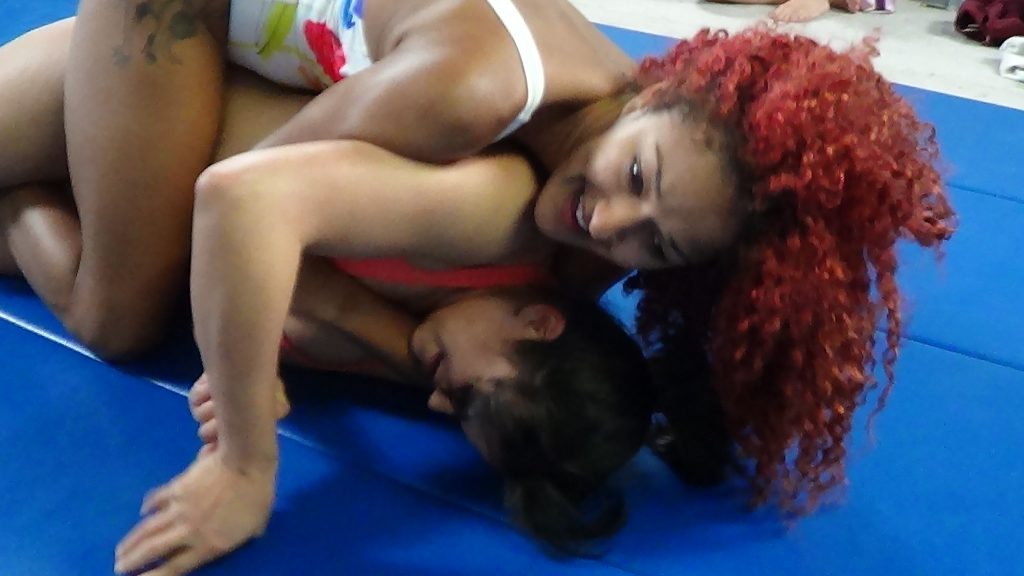 We all love watching San Francisco Super Star Daisy Ducati wrestle anyone. One thing that is very consistent is that Daisy dominates Division Two opponents.
So instead of purchasing one Daisy Ducati match at regular price, we are going to present you with a Daisy Ducati triple play where you can buy three of her matches at a very special discounted price.
Watch Daisy face Penny Barber, Bella Rossi and FeFe with dynamite results.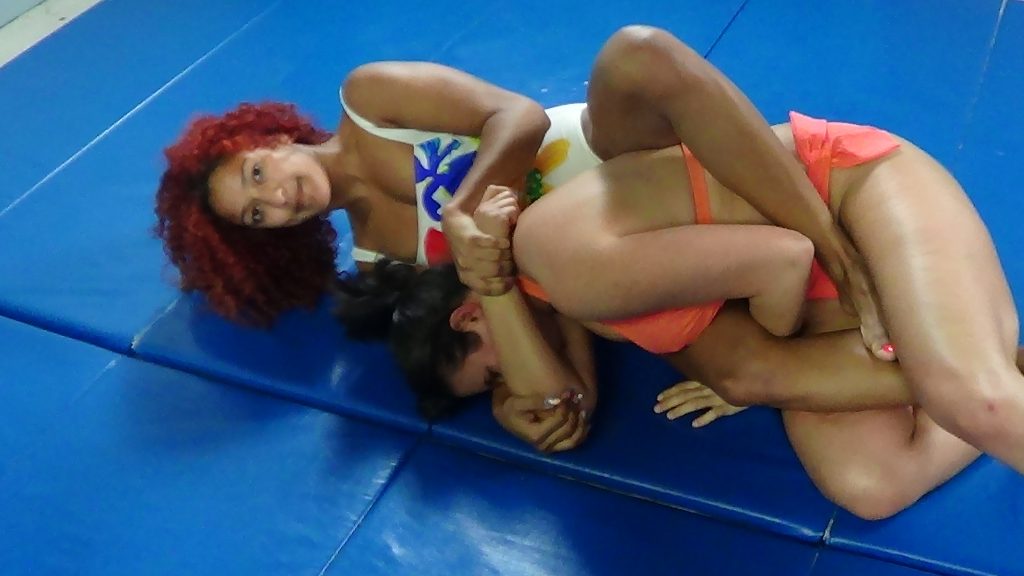 Yes, three matches packaged at a discounted price.
Please go to the store. You'll love it.
---
KAIT SNOW WHERE HAVE YOU BEEN?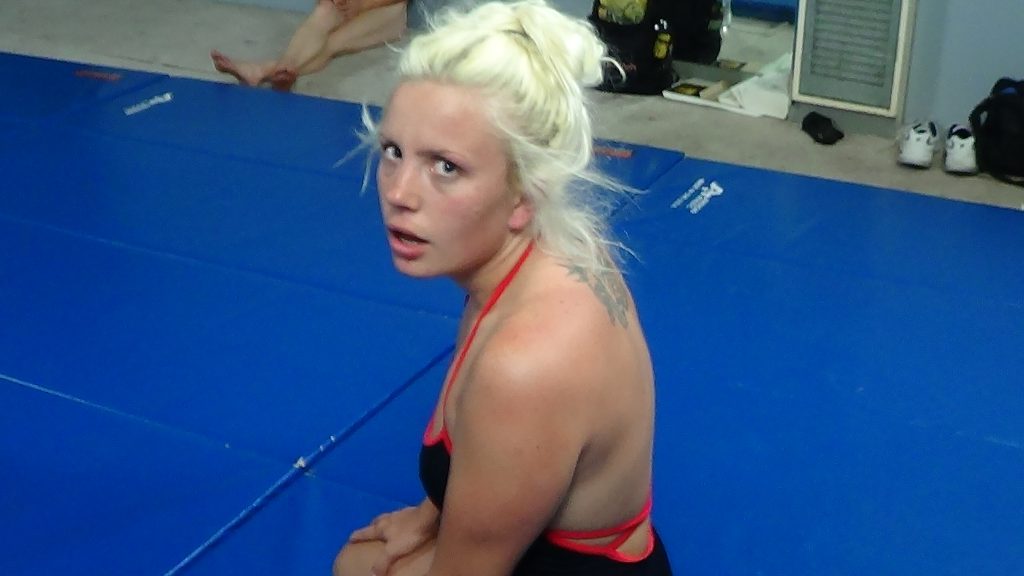 We've always admired this gorgeous young blonde from a distance and of course up close too (Yummy).
Kait wrestling in a competitive match is about as rare as the Jacksonville Jaguars going to the playoffs.
So you can imagine how happy we were to have her take on the curvy maiden Dana Vixen.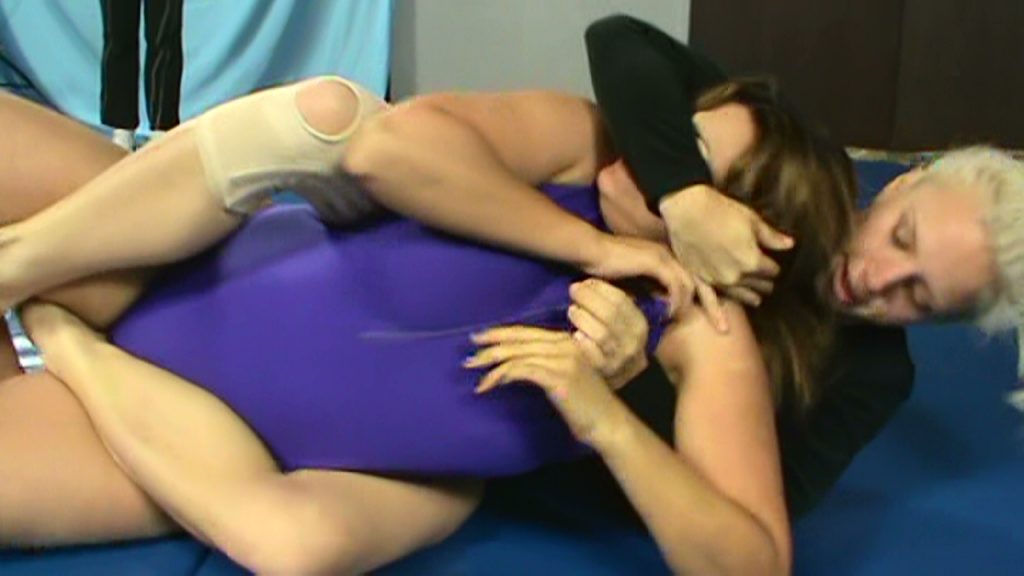 Kait never backs down from a fight and Dana finds that out the hard way.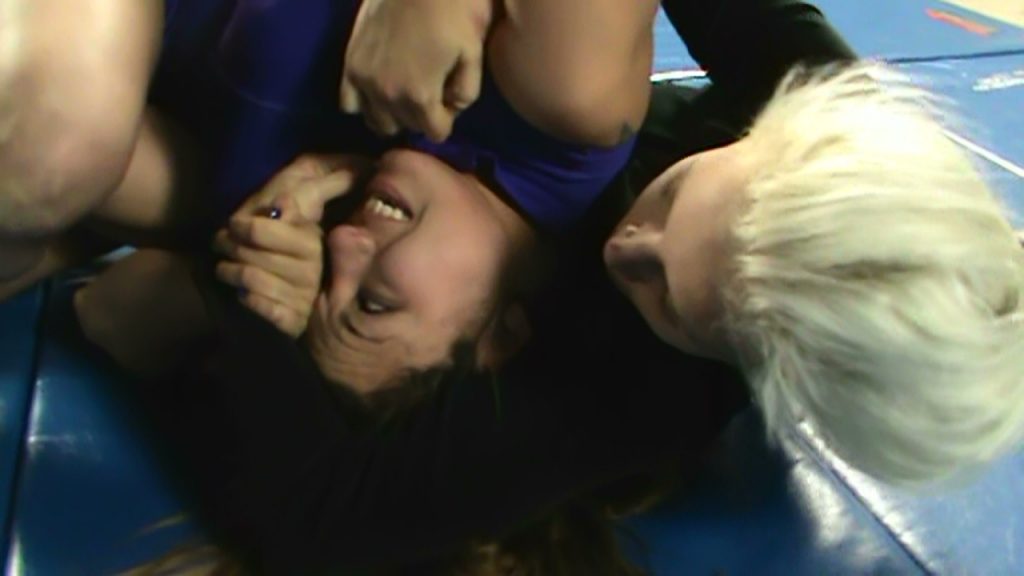 If you love watching a smaller girl dominate a beautiful, feminine larger one in very real competition then you have come to the right place.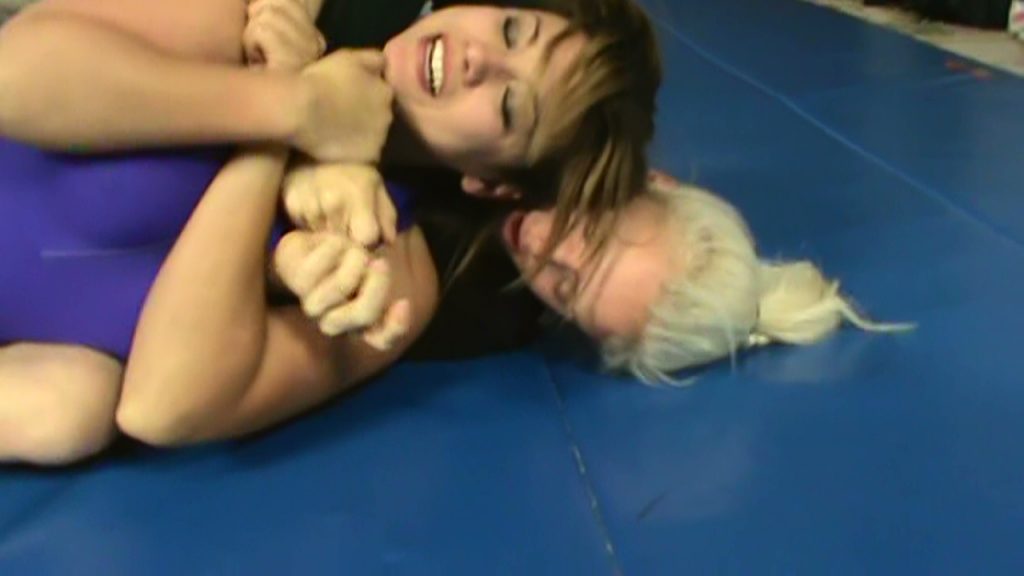 ---
FOR $14.00 YOU CAN GET A SANDWICH, CHIPS AND SODA (MAYBE A COOKIE TOO)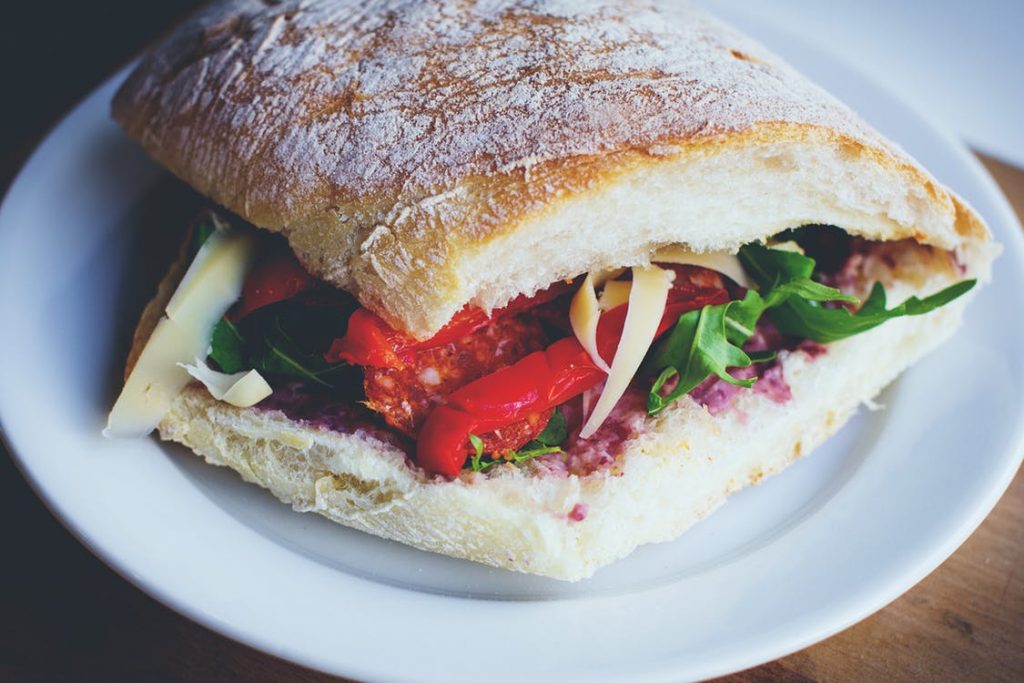 THEN IT'S GONE
OR YOU CAN PURCHASE A GREAT COLLECTIBLE VIDEO TO KEEP IN YOUR LIBRARY FOR A LIFETIME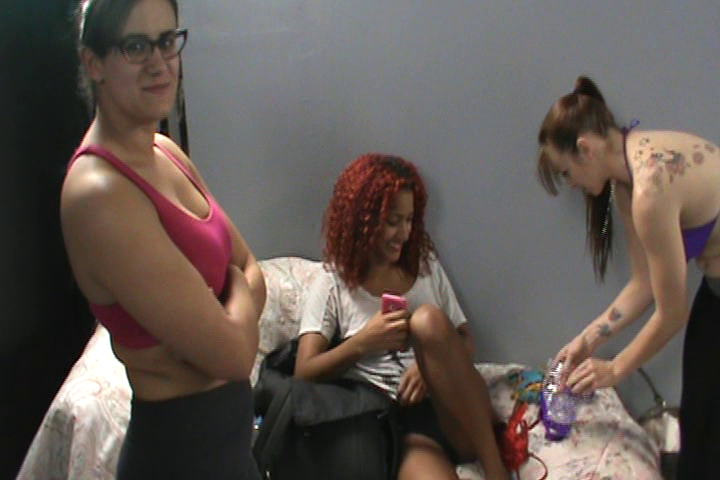 WE WENT BEHIND THE SCENES AT A SAN FRANCISCO WRESTLING SHOOT AND YOU GET TO SEE OUR BEAUTIFUL GIRLS AS THEY ARE.
HERE IS THE PRODUCER'S DESCRIPTION:
"Remember enjoying seeing your favorite actress or actor in a fantastic movie and once it was over enjoying the behind the scenes conversations, explanations and out takes. It made you feel like you were actually there. Well we have done this at a very special event where Penny Barber, Daisy Ducati, Bella Rossi, Isamar Gutierrez and FeFe battled each other. Listen to their in depth conversations, jokes, barbs and see nice closeups. FeFe is the erotic star of this one as we got some fantastic sexy behind the scene shots. This comes at a special price. We want every collector to have one. For about the same cost of a sandwich, chips and soda which is a nice memory but soon gone, putting that same money towards this collector's item is something that you will watch over and over and share with friends. Again, very little wrestling but some wonderful insightful behind the scenes. When it' done, you'll feel like you know these San Francisco stars personally. Enjoy."
---
SAMANTHA GRACE VS EDEN COX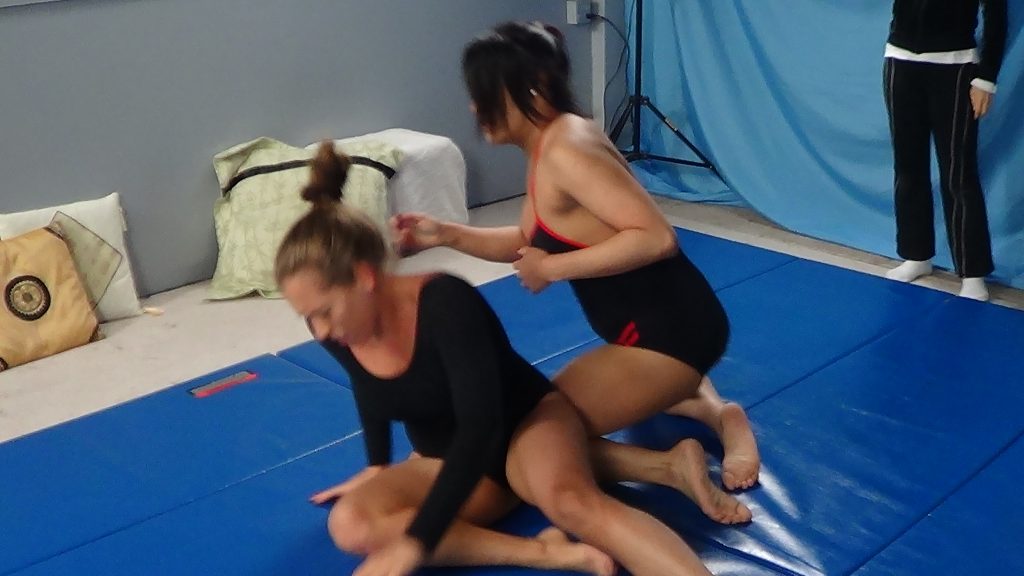 THE NEW GIRL EDEN TRIES VERY HARD AND SURPRISES THE BEAUTIFUL SHAPELY SO. CAL BEAUTY SAMANTHA GRACE.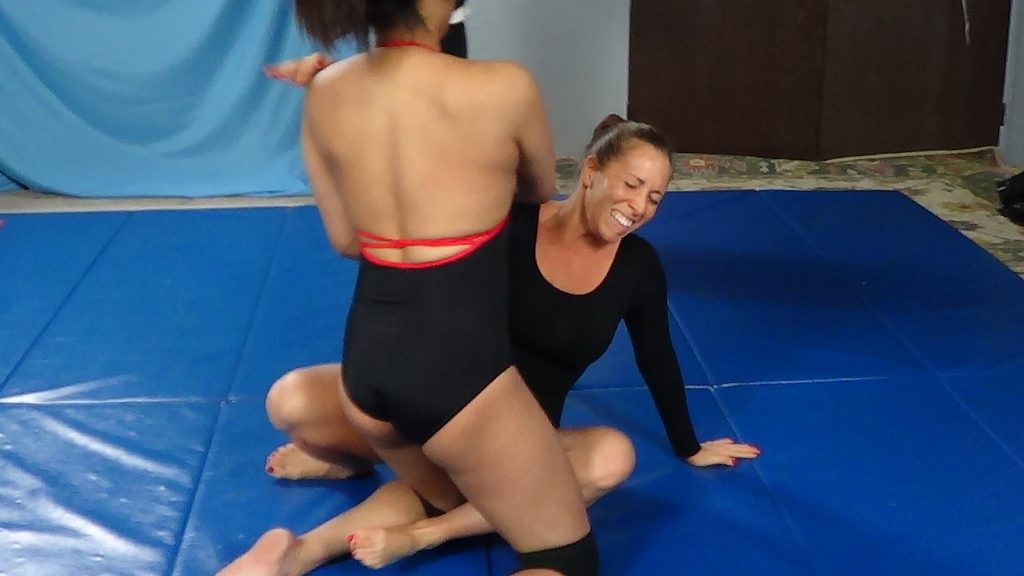 THIS ONE GOES BACK AND FORTH RIGHT UP UNTIL THE END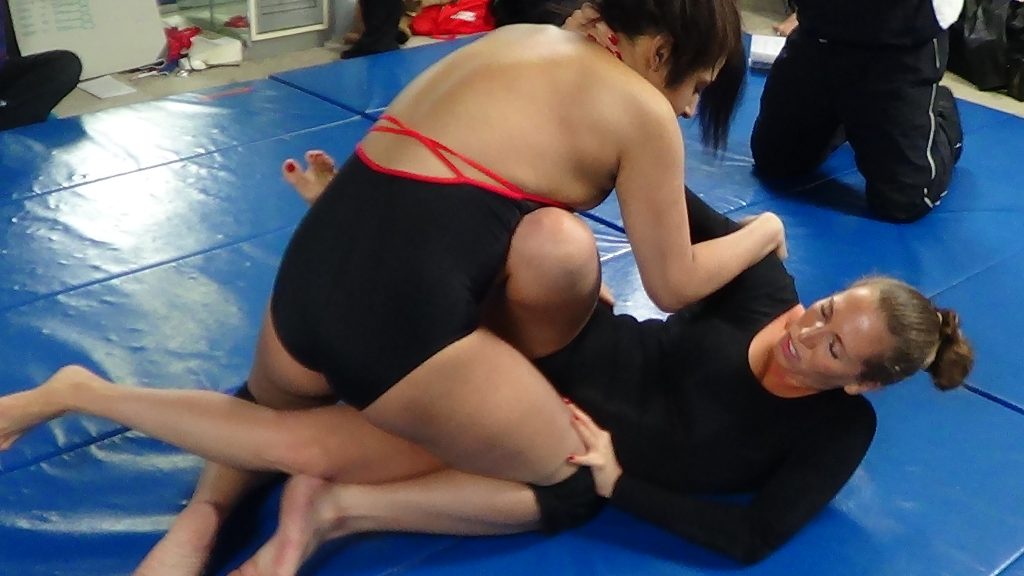 ---
OLIVIA D' ANGELO VS DANA VIXEN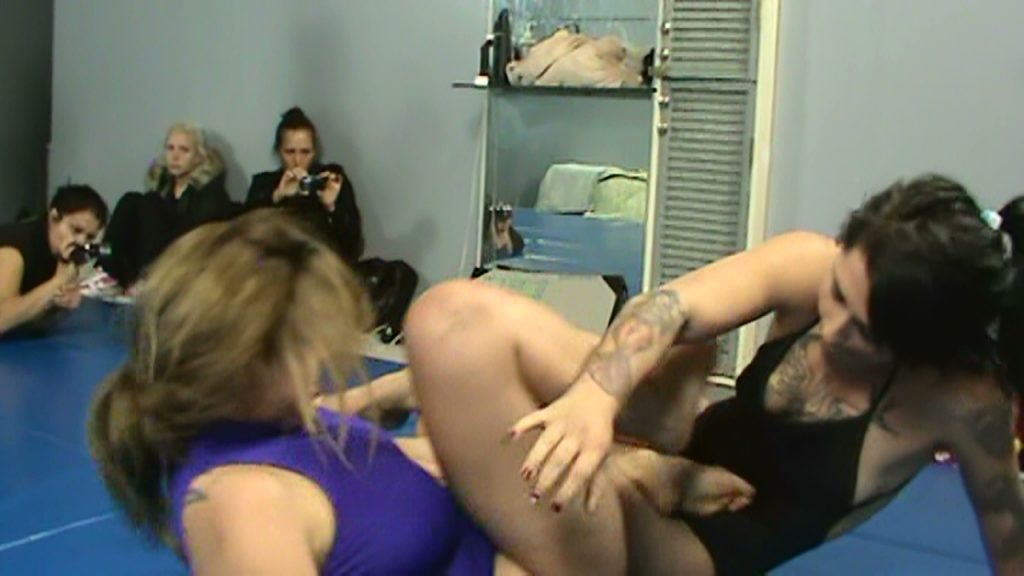 GORGEOUS, SHAPELY DANA VIXEN THINKS SHE CAN TAKE ON SAN JOSE TOUGH GIRL OLIVIA D'ANGELO WHO COMPLETELY DOMINATED CUTE GIRLS SAMANTHA GRACE AND THE SWEET NEWBIE, EDEN.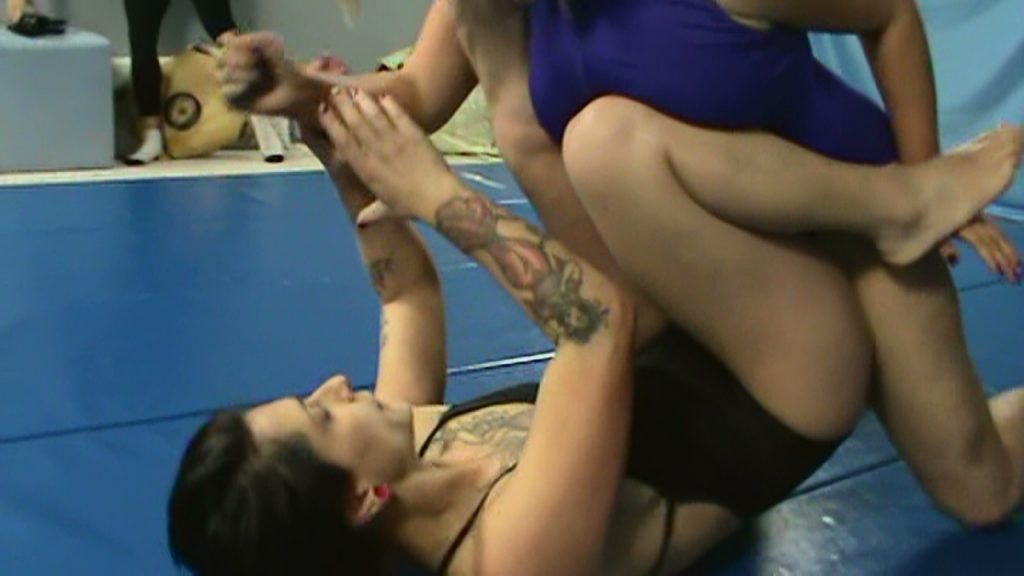 DANA IS EAGER BUT CAN SHE PUT UP A GOOD FIGHT?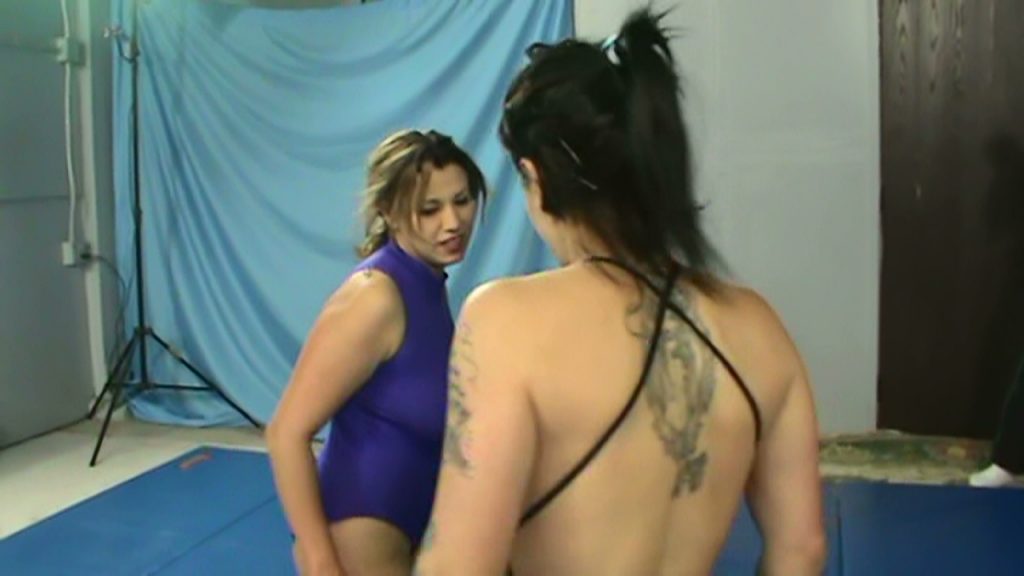 FIND OUT IN THIS VERY SEXY CURVY GIRL BATTLE. THESE ARE TWO MOTHERS WITH SOME SENSUOUS BUTTER IN UP CLOSE COMPETITION. WE LOVED IT.
---
ISAMAR VS SAMANTHA GRACE
IT NEVER FELT SO GOOD
TO BE HURT SO BAD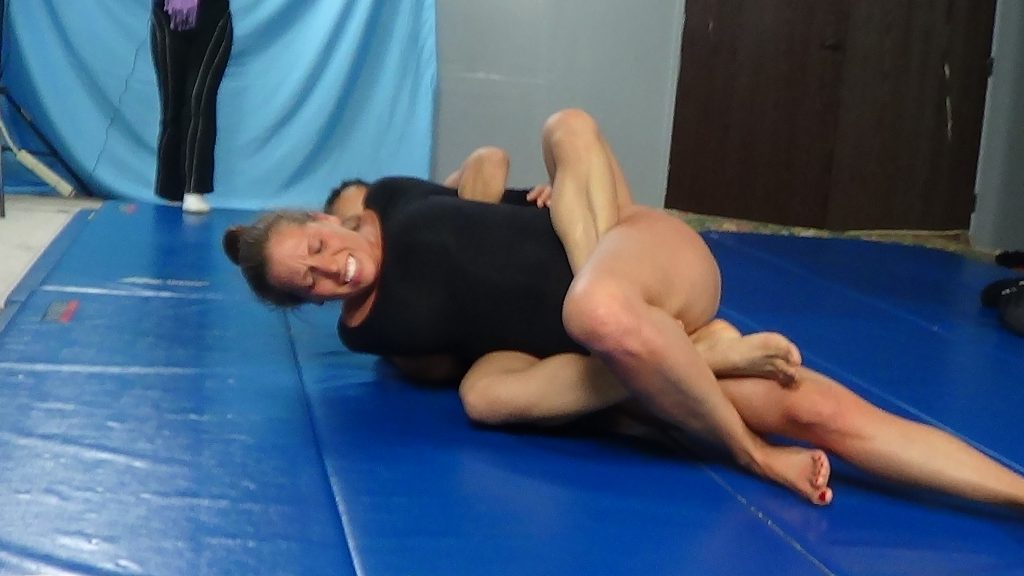 IN HER PRE-MATCH INTERVIEW THE GORGEOUS, SHAPELY FEMININE SO. CAL STAR ADMITTED SHE LOVED WRESTLING ISAMAR. THAT'S A GOOD THING SINCE ISAMAR IS SUCH A GREAT TECHNICIAN. IN FULLY COMPETITIVE ACTION SHE DOMINATES YOU WITHOUT HURTING YOU.
OKAY SAMANTHA, WE GET IT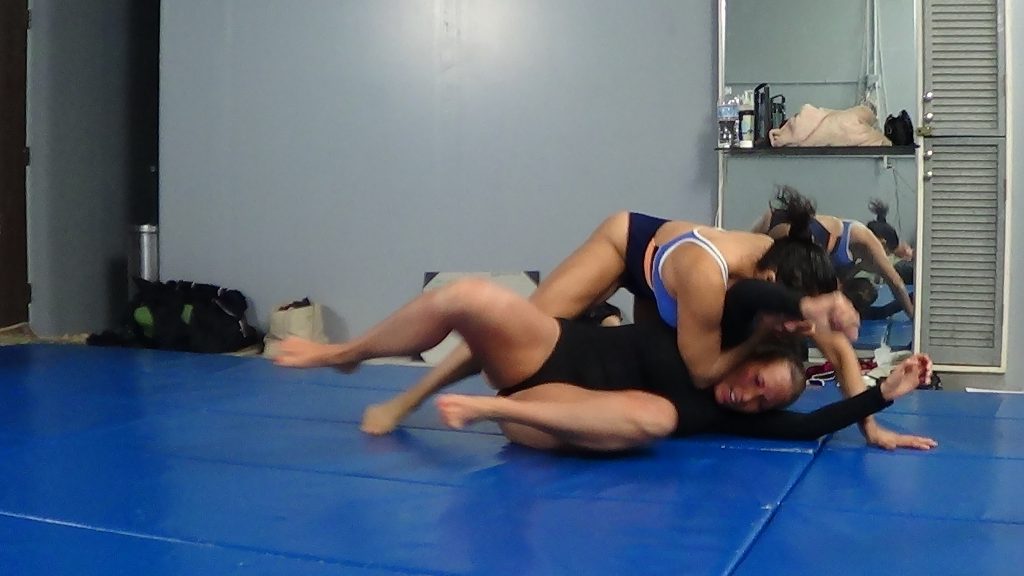 ---
SAMANTHA VS DIANA – LAS VEGAS DREAM FANTASY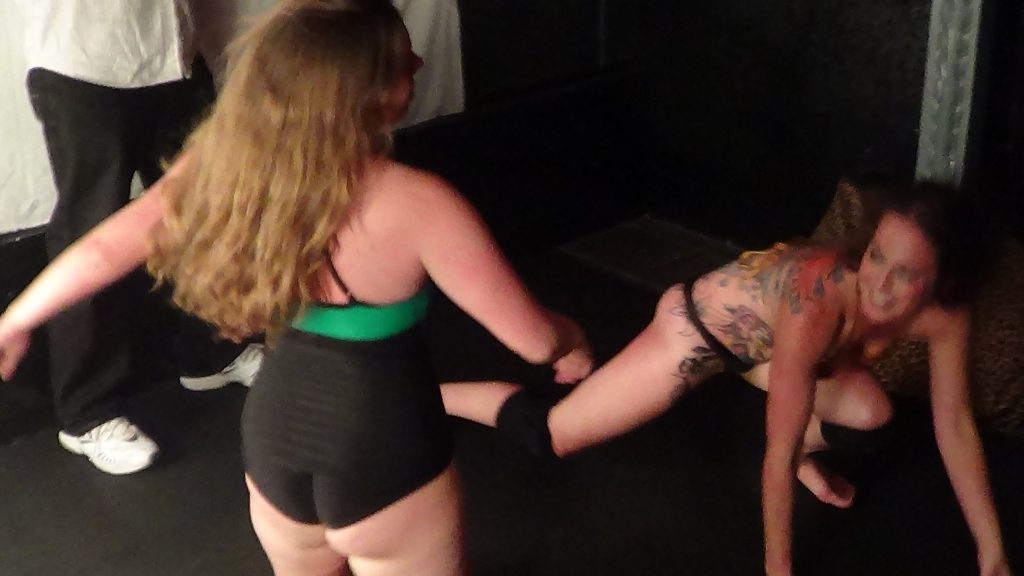 HAVE YOU EVER DREAMED OF TWO GORGEOUS GIRLS ENGAGING IN "PAYOFF SUBMISSIONS"
WHEN  YOU WATCH THE LADY PROS OR SOME FEMALE SUBMISSION WRESTLING MATCH, IT TAKES A LONG TIME BEFORE  YOU GET TO THE EROTIC PAYOFF PIN.
HERE PRETTY SO. CAL BABE SAMANTHA GRACE AND GORGEOUS LAS VEGAS GIRL DIANA GIVE US THE PAYOFF SUBMISSIONS OVER AND OVER IN THIS SHAPELY, EROTIC FANTASY MATCH.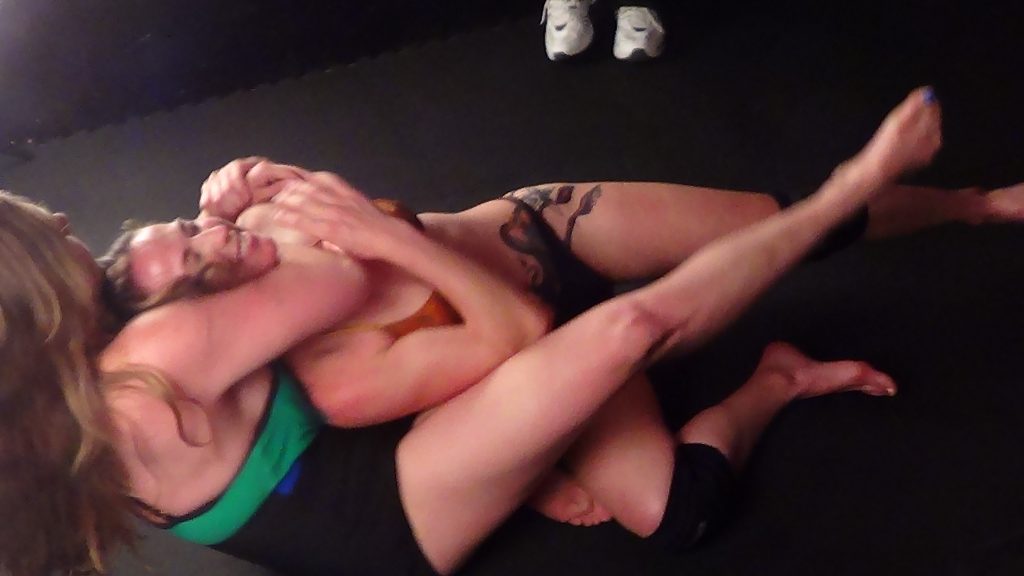 FOLDING PINS, CROSS BODY PIN COUNTS AND MORE.
IT'S SO SEXY THE CAMERA MAN EVEN SAID SO DURING FILMING WITHOUT THINKING ABOUT IT.
IF YOU LOVE GORGEOUS GIRLS GETTING SUBMITTED OVER AND OVER,THIS FANTASY MATCH IS FOR YOU.
---
ISAMAR VS OLIVIA D'ANGELO  – FIRST FIGHT, FIRST BLOOD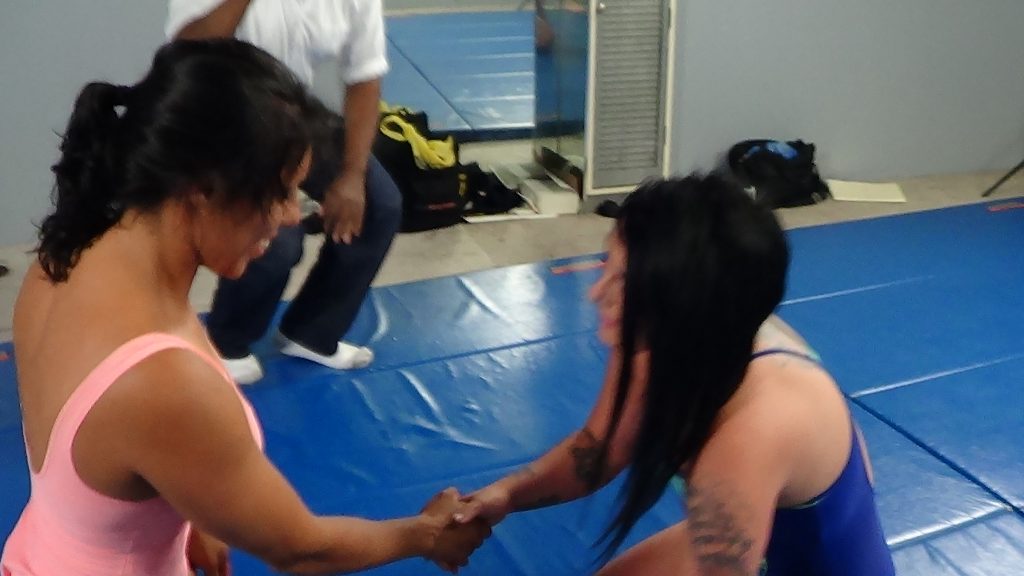 THE REMATCH CAME LATER (PLEASE SCROLL DOWN THIS PAGE TO SEE REVENGE MATCH) IT WAS THIS MATCH THAT SET IT ALL IN MOTION.
VERY ENERGETIC, VERY PASSIONATE. VERY EROTIC.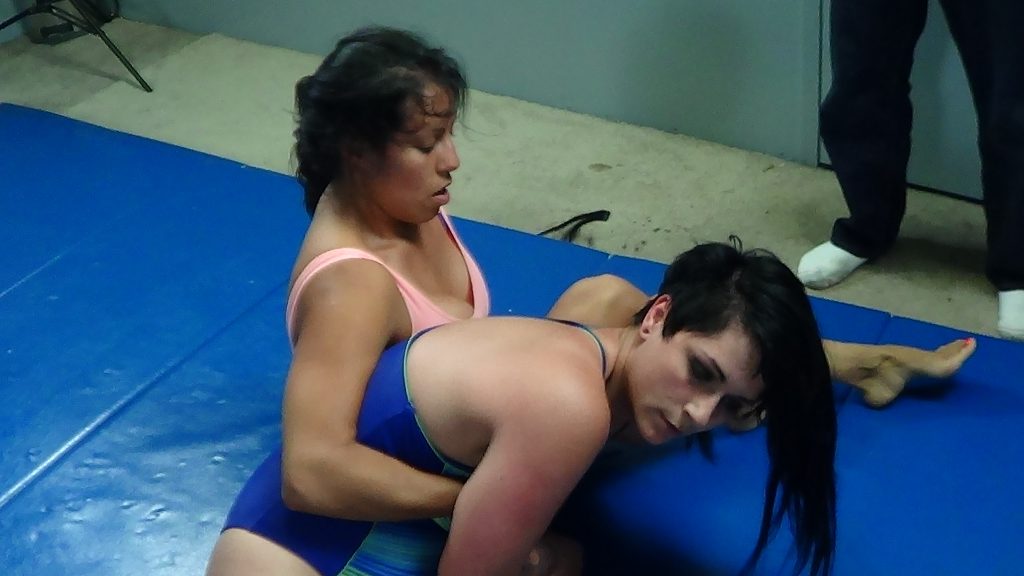 ---
DANA VIXEN VS DYLAN FOX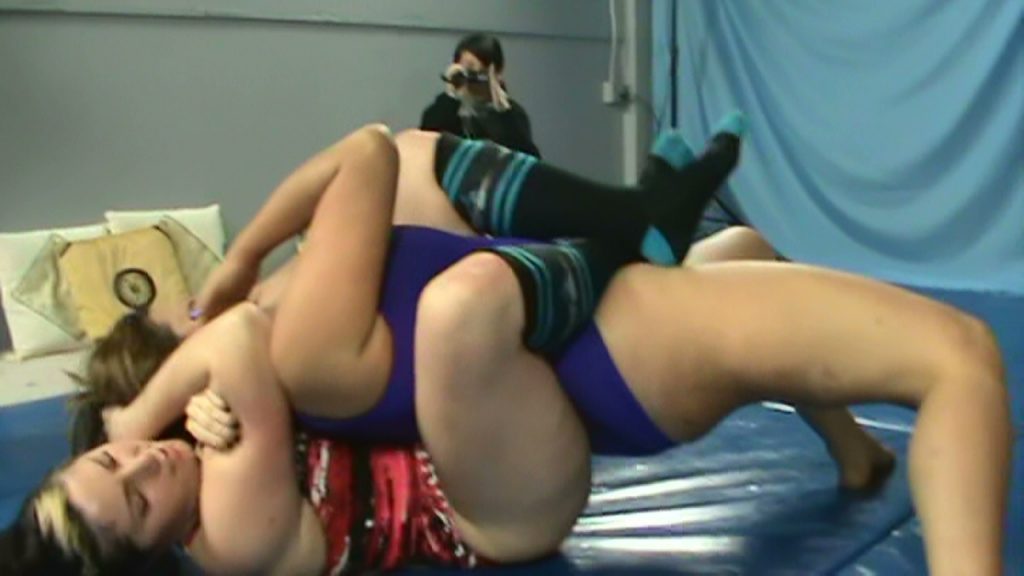 NEW SUPER CUTE CURVY AMATUER GIRLS FIGHT IT OUT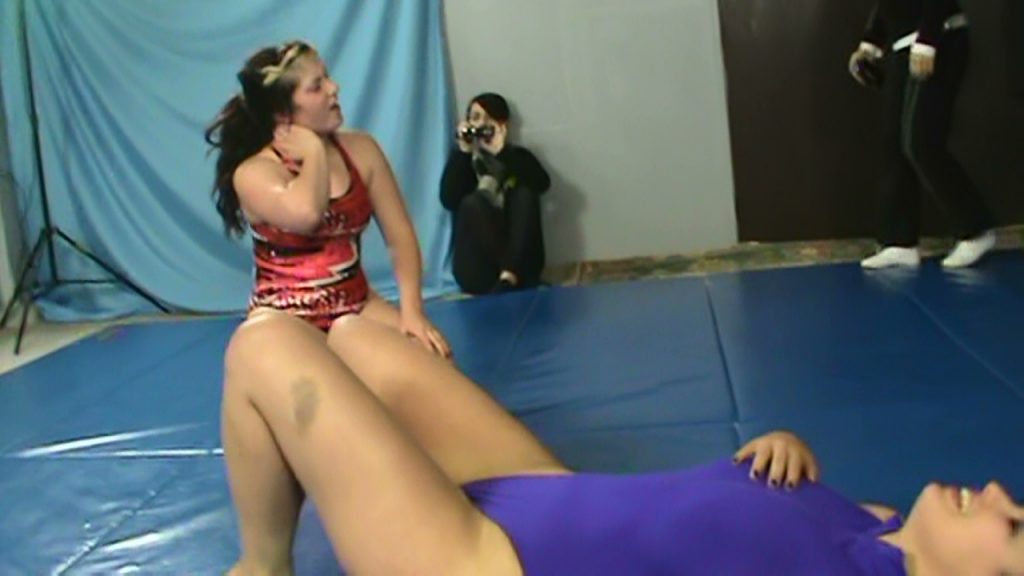 Dana Vixen and Dylan Fox are eager to get in a fight with each other because they feel it will very competitive.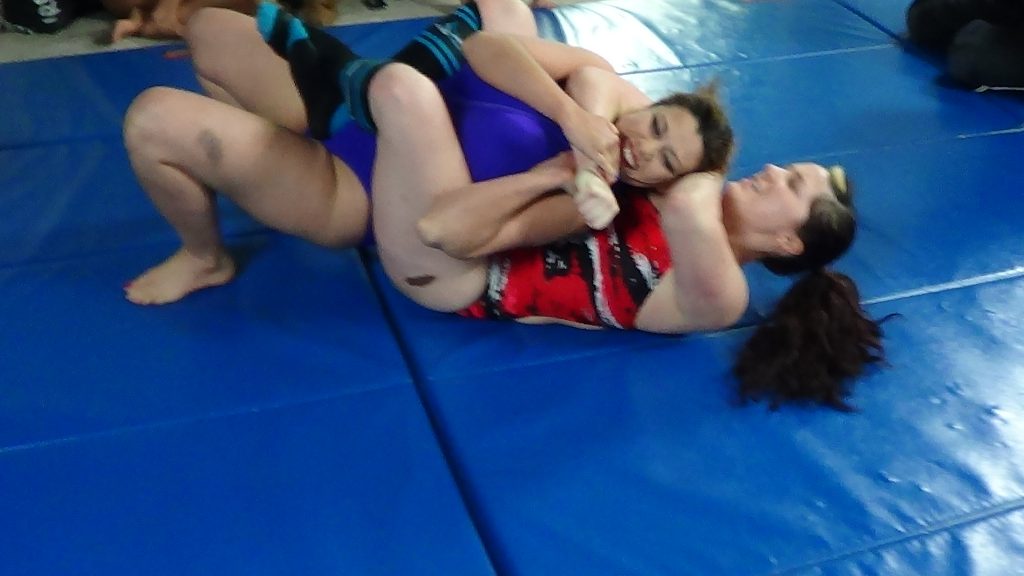 IT IS. VERY EROTIC TOO.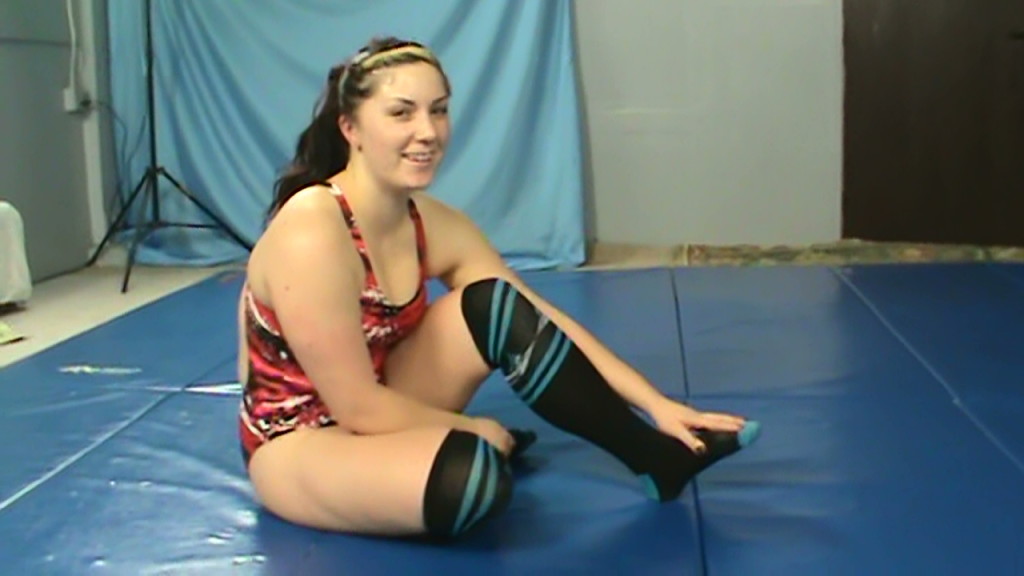 UP CLOSE ACTION IN A MATCH THAT IS IN DOUBT ALL THE WAY UP UNTIL THE END
---
ISAMAR VS BELLA ROSSI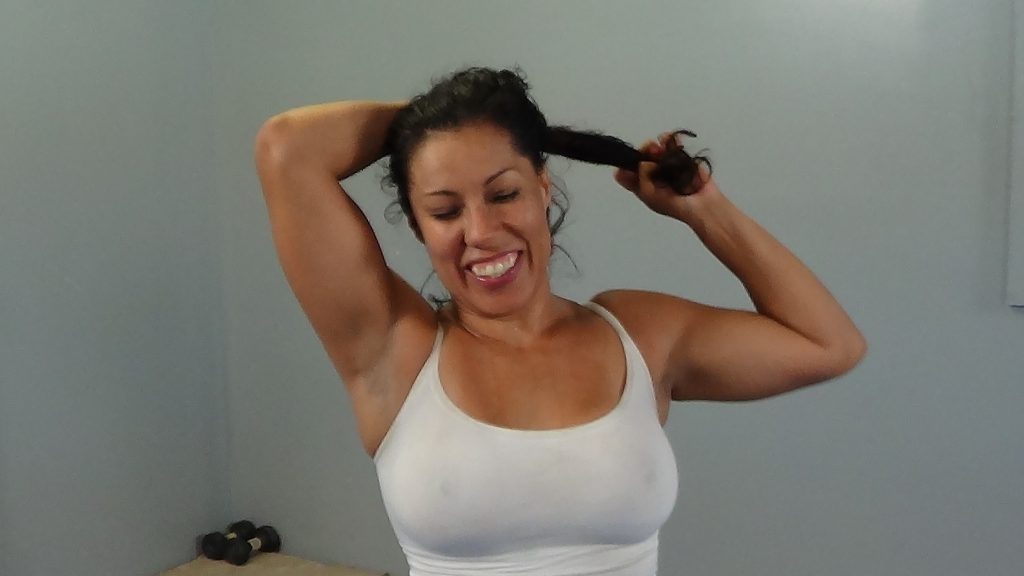 THE MATCH DESCRIPTION SAYS IT ALL
"Bella is having a tough day and wants to take it out on Isamar. Whenever a student wants to take on the teacher, things can get rough. Isamar is an interesting case study in that even when she thoroughly thrashes someone, which by the way, she is about to do to Bella here, she doesn't hurt them but strategically and methodically dominates them. The gorgeous, feminine, shapely Bella has no answers for Isamar's onslaught. The longer the match goes on, the more submissive Bella seems to become and melts into Isaamr's arms. Lots of leg struggle and smothers in a very competitive match with beautiful Bella sighing "I Give".

---
EDEN VS DYLAN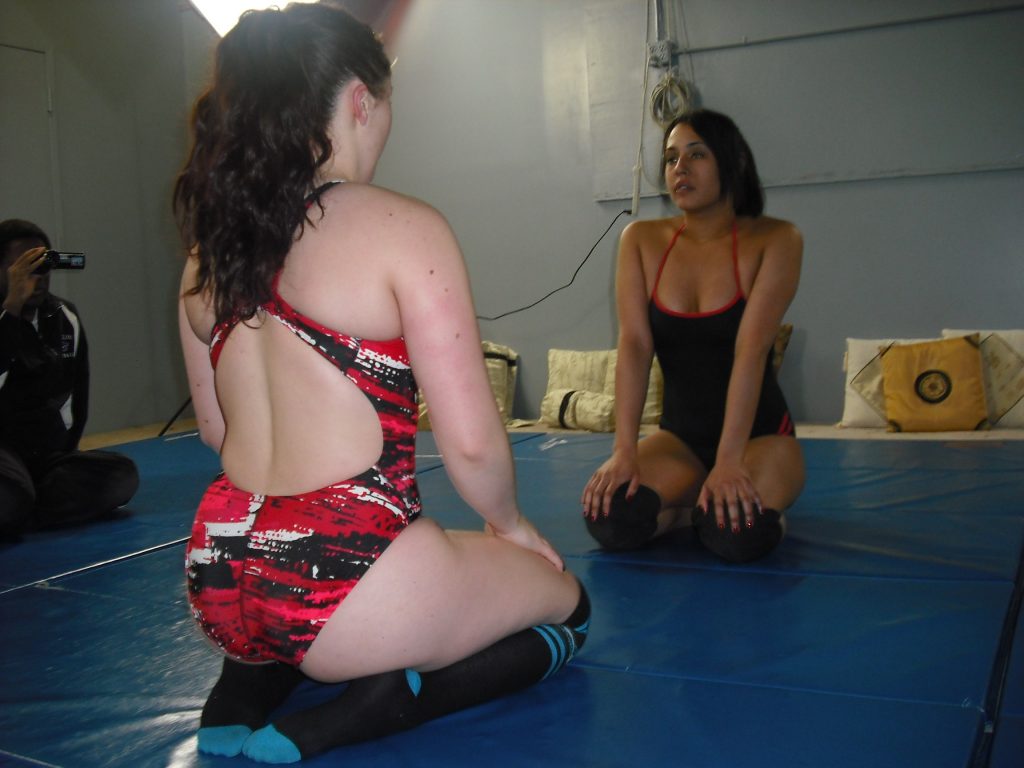 Dylan. She's so shapely and cute.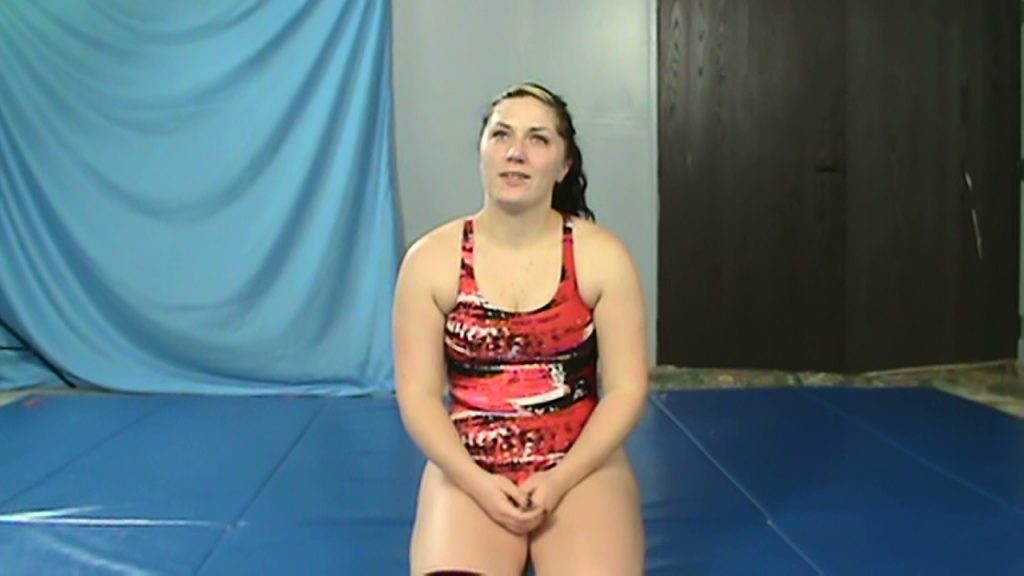 Gorgeous sweet new girl Eden was previously completely mauled by Olivia D'Angelo so it's nice to finally meet up with another new girl who is closer to her skill level.
That's where Dylan comes in.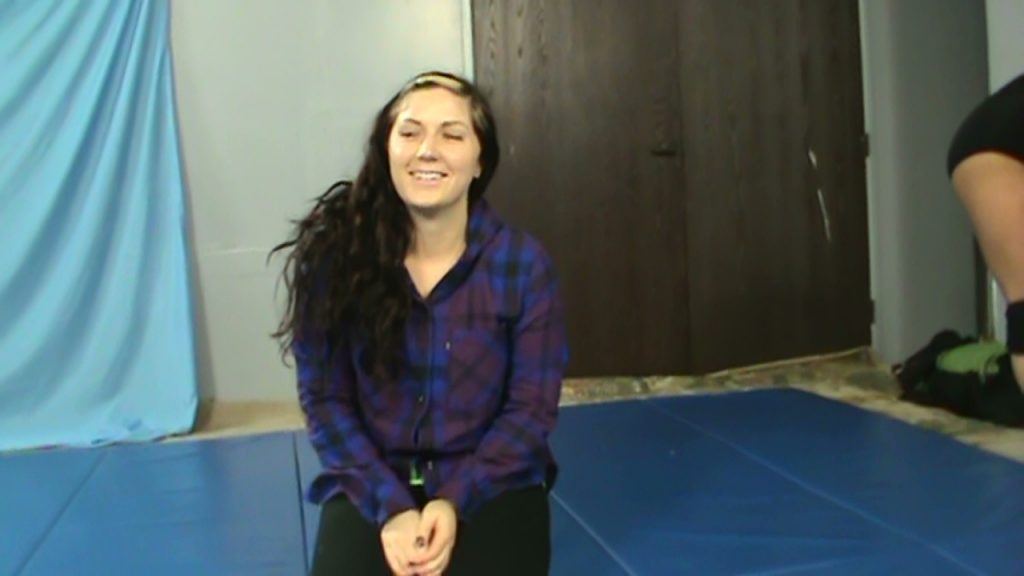 She's a super cute shapely newbie also with a few matches under her belt.
This one turns into a ground level struggle against two new shapely girls seeking a win. Eden got off to a good start.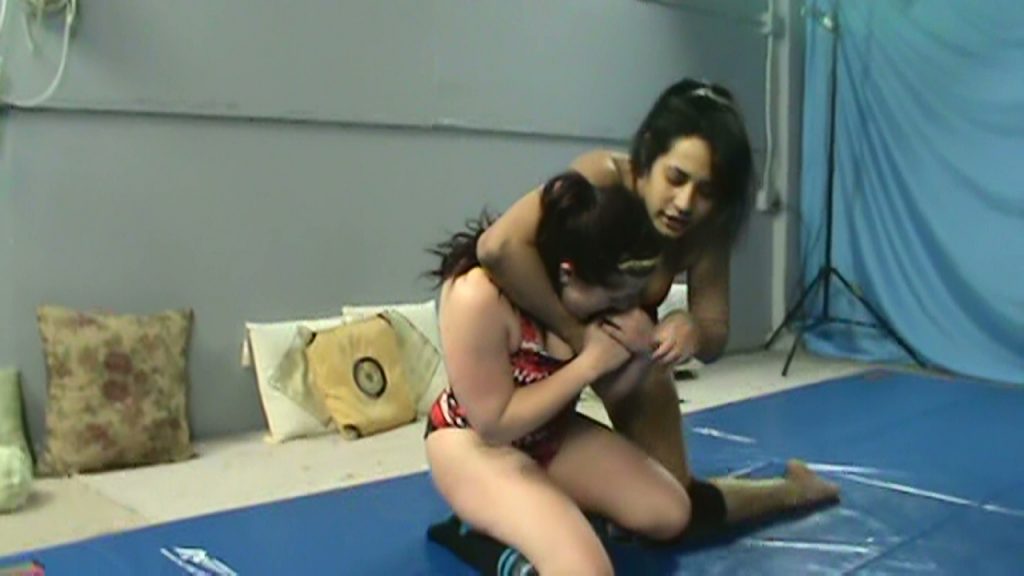 It gets pretty rough  and tumble.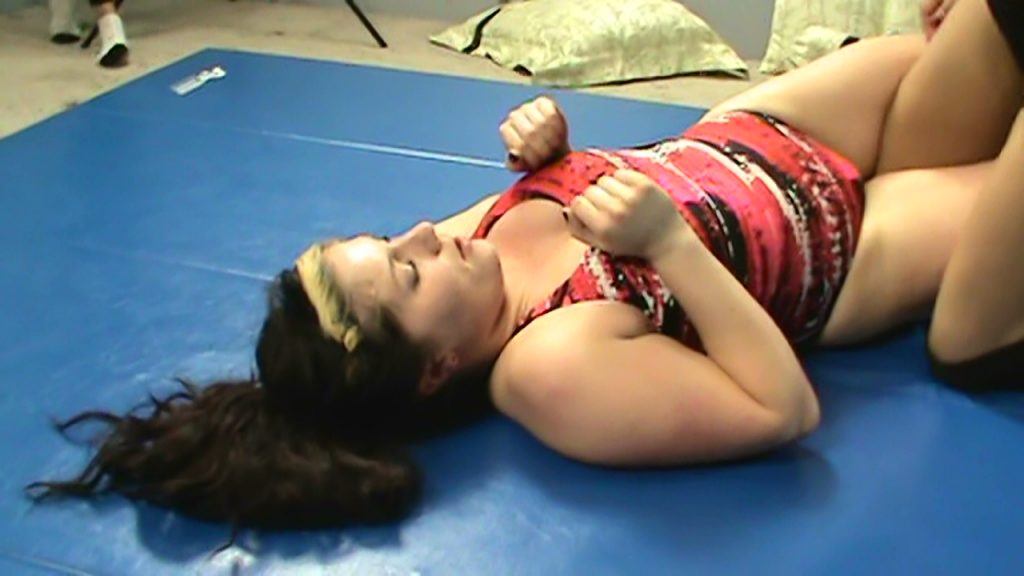 Very sexy too.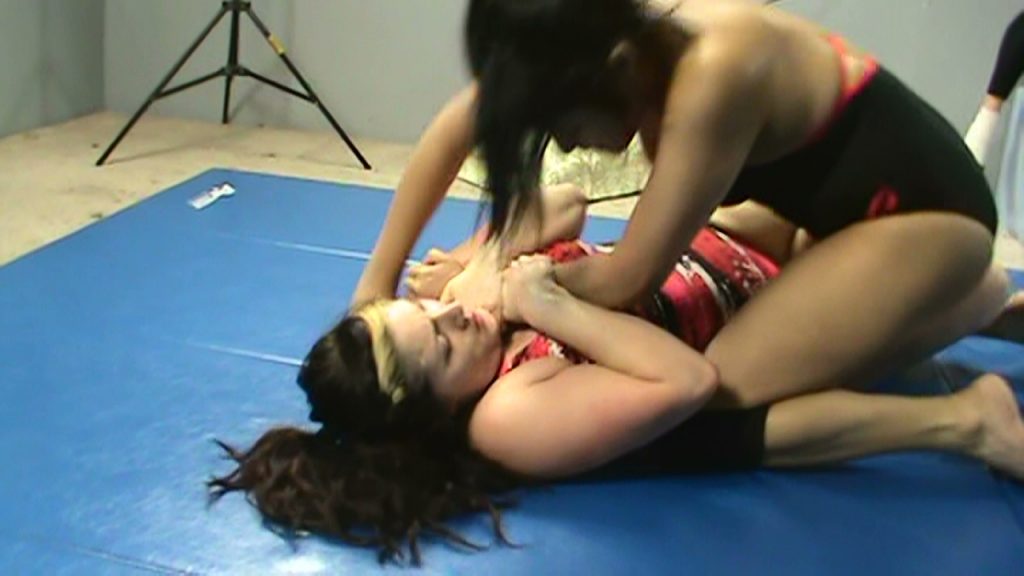 IF YOU LOVE TWO GIRL NEXT DOOR TYPES AGGRESSIVELY TRYING TO GET A WIN, UP CLOSE AND SEXY, THIS IS A GREAT MATCH.
---
OLIVIA D'ANGELO SHOWS NO MERCY TO SAMANTHA GRACE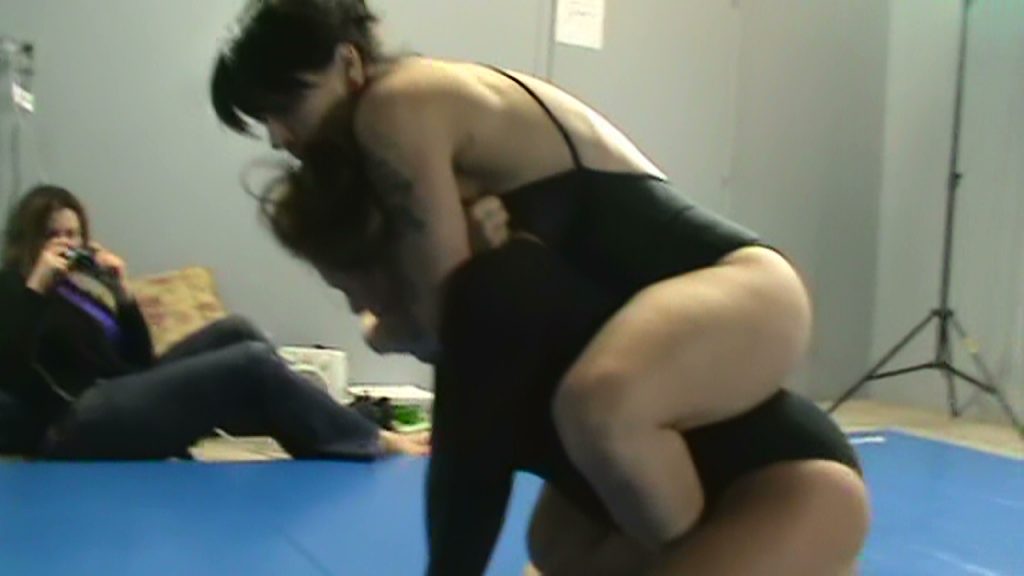 WE DIDN'T PLAN THIS ONE TO TURN INTO A COMPLETE DOMINATION BUT IT DID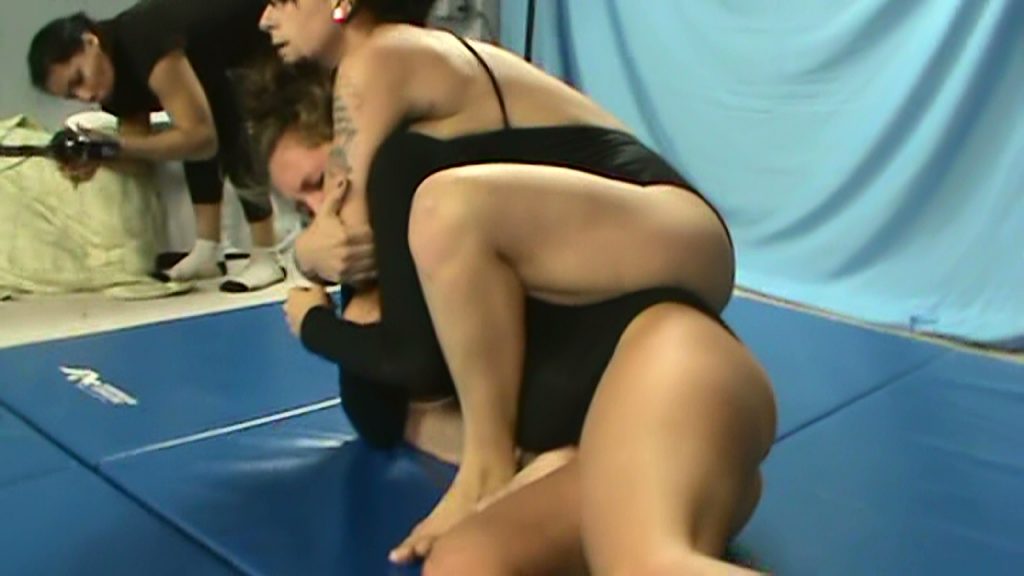 HERE IS GRAPPLING STARS MATCH DESCRIPTION
"There are certain matches that occur where you say to yourself as a producer and cooperative group that we need to change the rules so that this doesn't happen again. This is one of those matches. This is why we collectively came up with the idea of ranking the female wrestlers by Division so that one doesn't completely get devastated as Samantha does here by San Jose tough girl, Olivia D'Angelo. To say Olivia dominates this match is like saying sugar cubes have a little bit of sugar in it. This was so devastating that we thought about stopping it. Samantha is looking beautiful, feminine and very shapely so with an up close video camera, in this fully competitive match it's extremely methodical and erotic."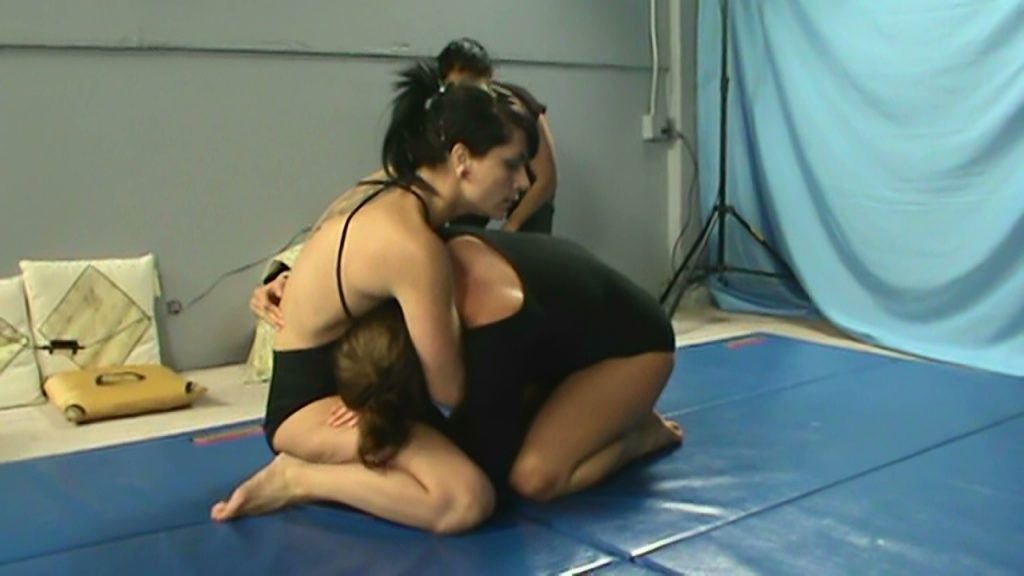 ---
SAMANTHA VS DIANA IN GLORIOUS LAS VEGAS
FEEL THE HEAT OF BATTLE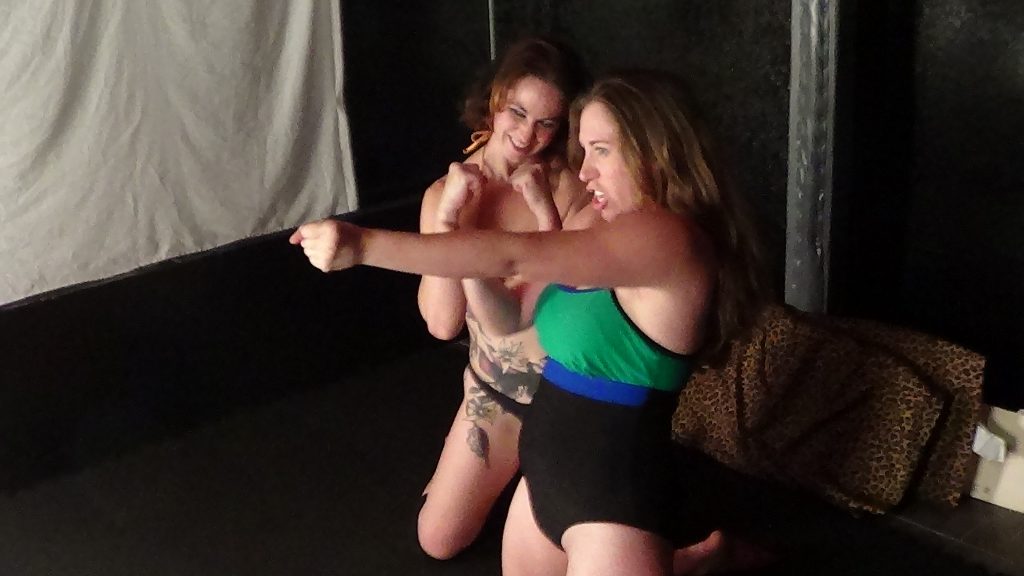 ---
SHE CAN'T BE STOPPED -KARA VS KATIE

KARA DOMINATES THE BEAUTIFUL CANADIAN MOM KATIE AS WELL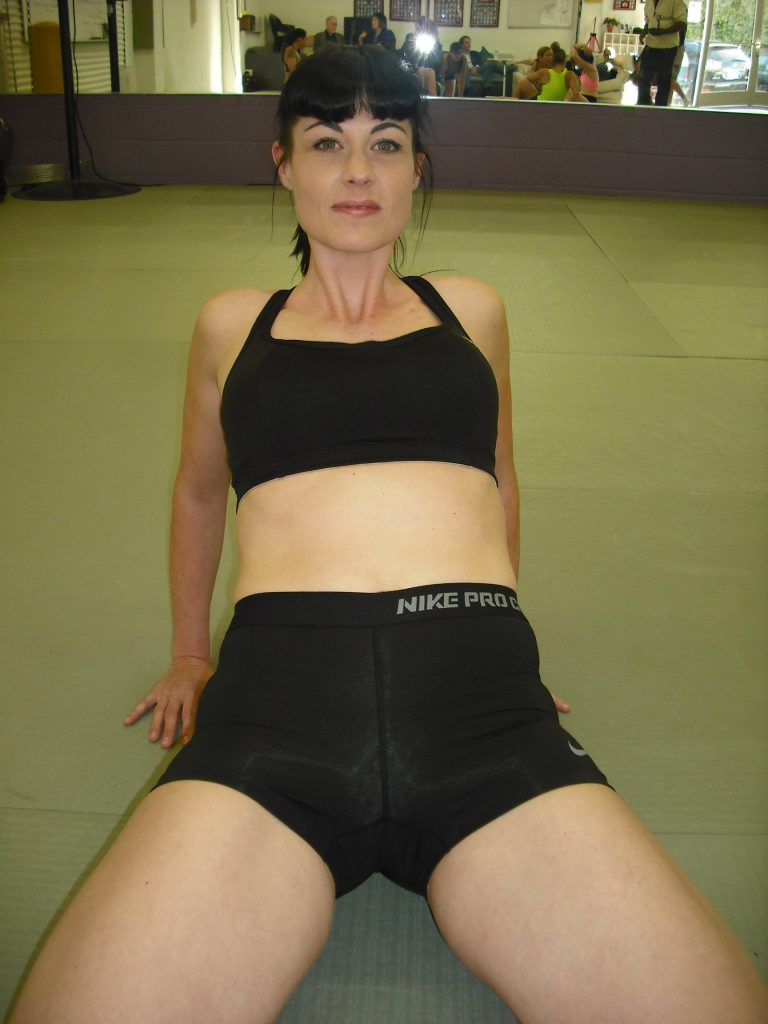 GORGEOUS GIRLS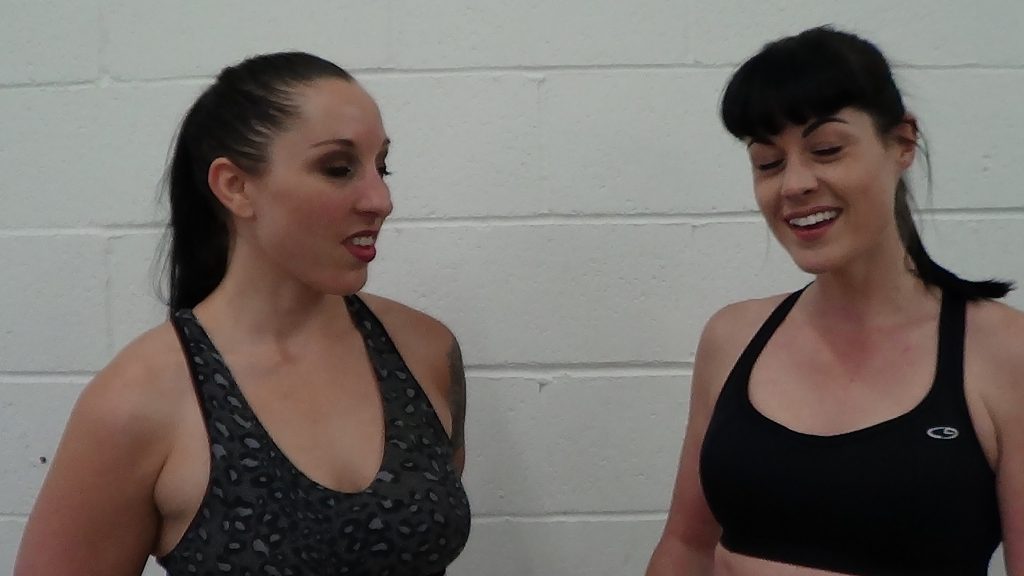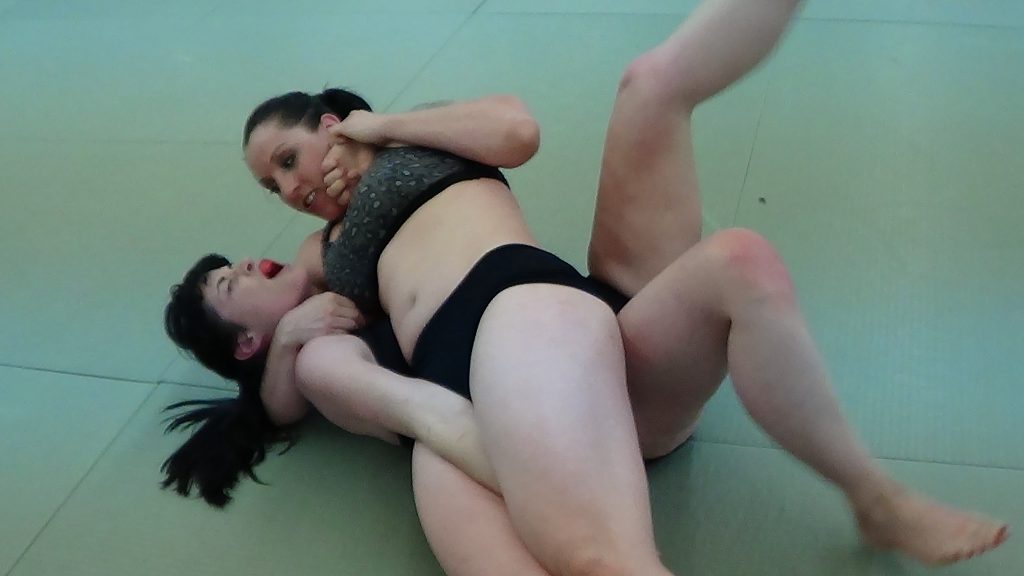 ---
DOJO DOMINANCE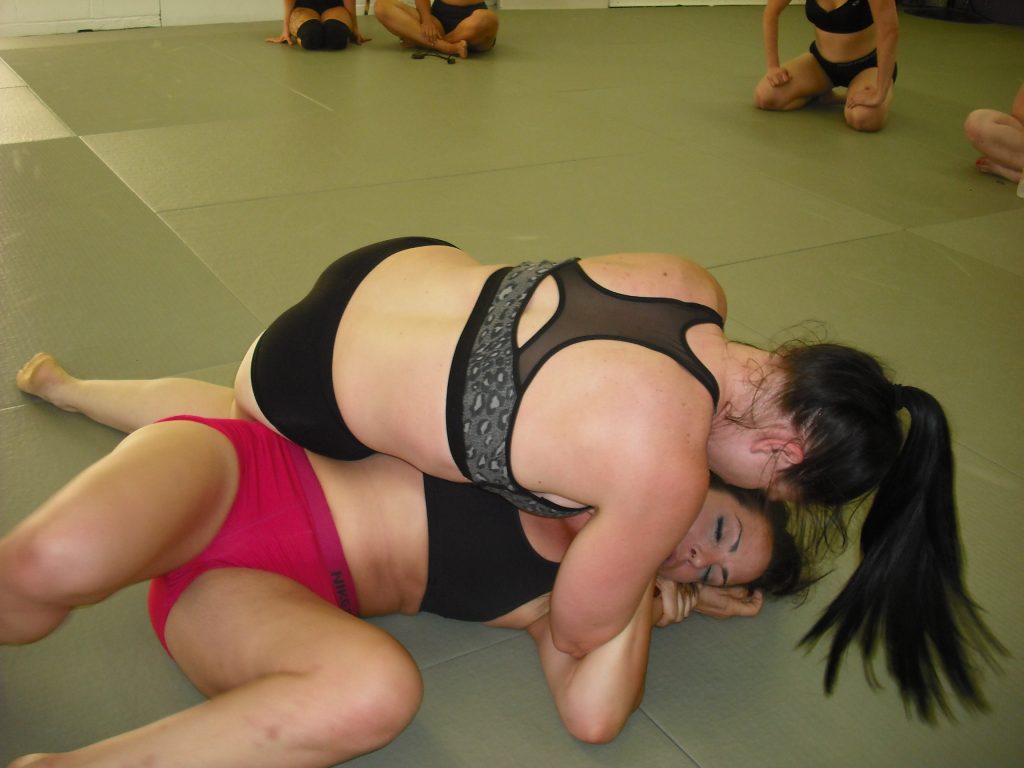 MISTRESS KARA VS BRYN BLAYNE
IT WAS BILLED AS A SHOWDOWN BUT TURNED INTO A MISTRESS KARA SHOW OFF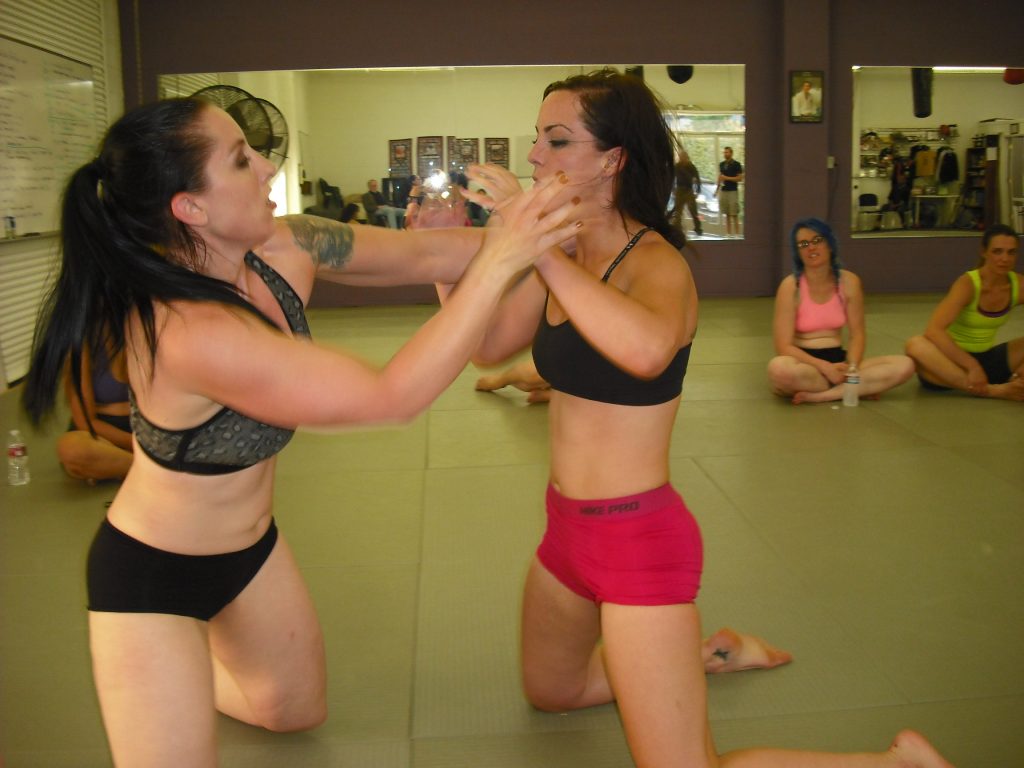 KARA WAS A NEWBIE AT THIS POINT, IF YOU CAN WRAP YOUR BRAIN AROUND THAT, BUT SHE HAD DEFEATED THE GREAT ISAMAR SO THAT GOT ALL OF OUR ANTENNA'S UP. THEN WHAT WE WITNESSED THAT DAY IN WHAT SHE DID TO THE GORGEOUS, SHAPELY JOURNEY FIGHTER BRYN WAS A SHOCKER.
BRYN HAS THE ABILITY TO DOMINATE HERSELF AS SHE DID WITH SWEET EDEN COX, SO. CAL SUPER STAR LUCKY O'SHEA AND SEXY NOR CAL GIRL EVADNE.
THIS WOULD NOT BE BRYN'S DAY.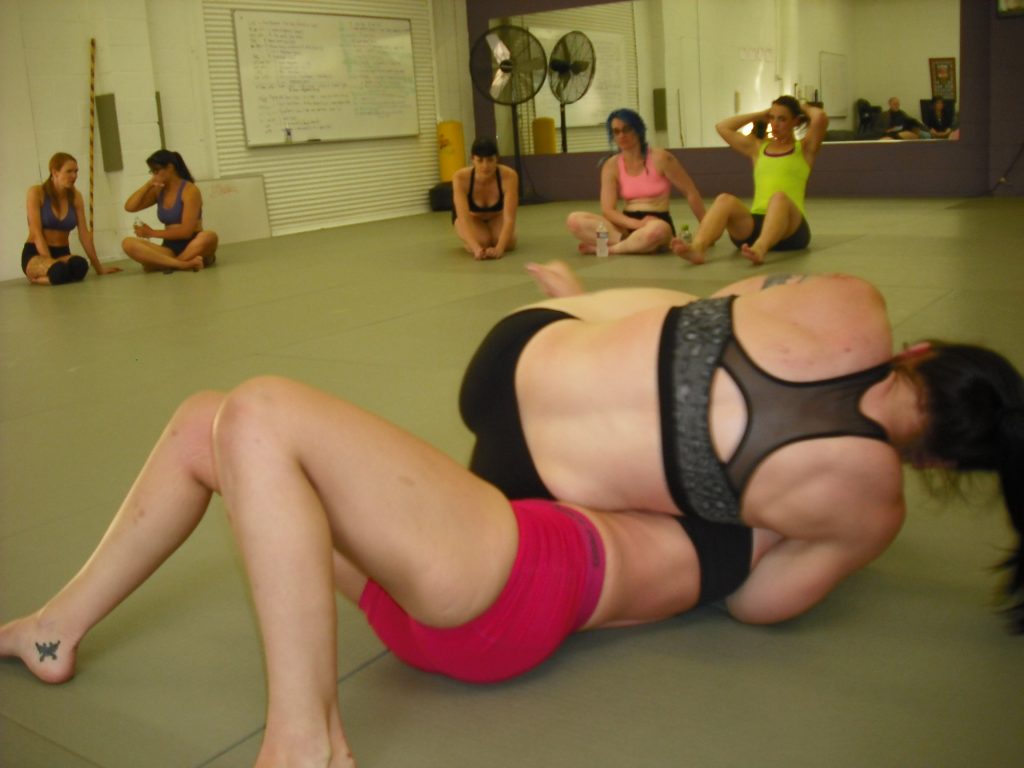 KARA ANSWERED ALL OF OUR QUESTIONS. THE SHAPELY SEXY BRUNETTE BRYN HAD NO ANSWERS.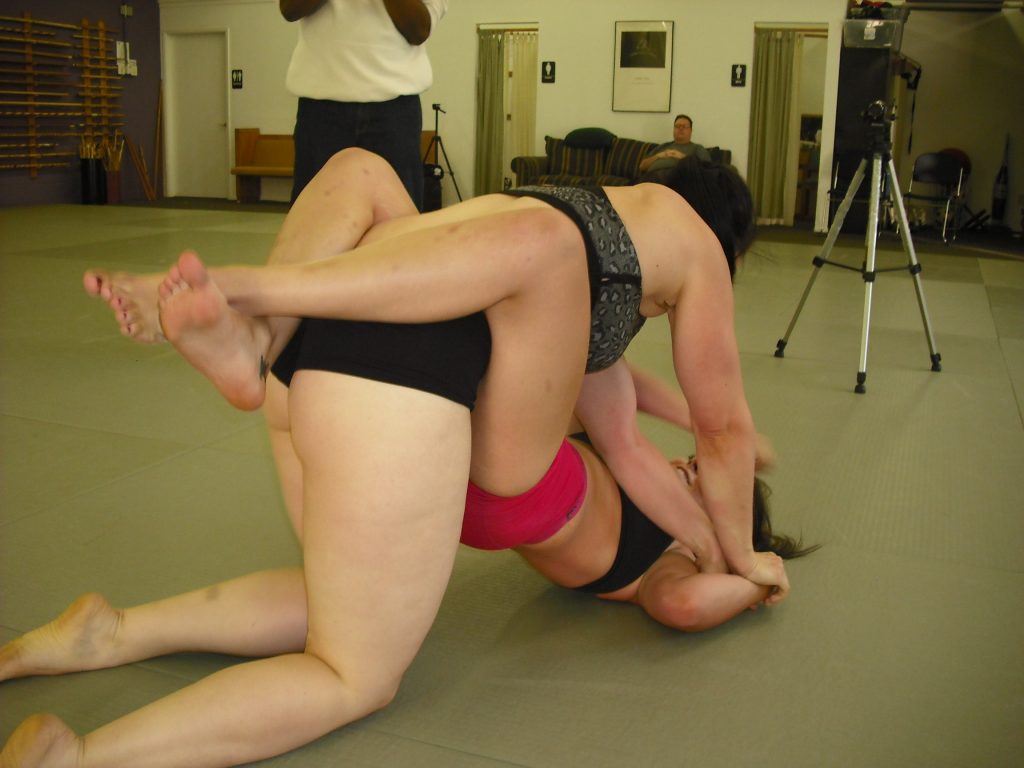 THE MATCH INCLUDES ALL OF THE USUAL DESIRABLE WOMEN'S WRESTLING BENEFITS. CLOSEUP ACTION, BRUTALLY COMPETITIVE AND EXTREMELY EROTIC.
THIS DOJO DOMINANCE MATCH IS A KEEPER.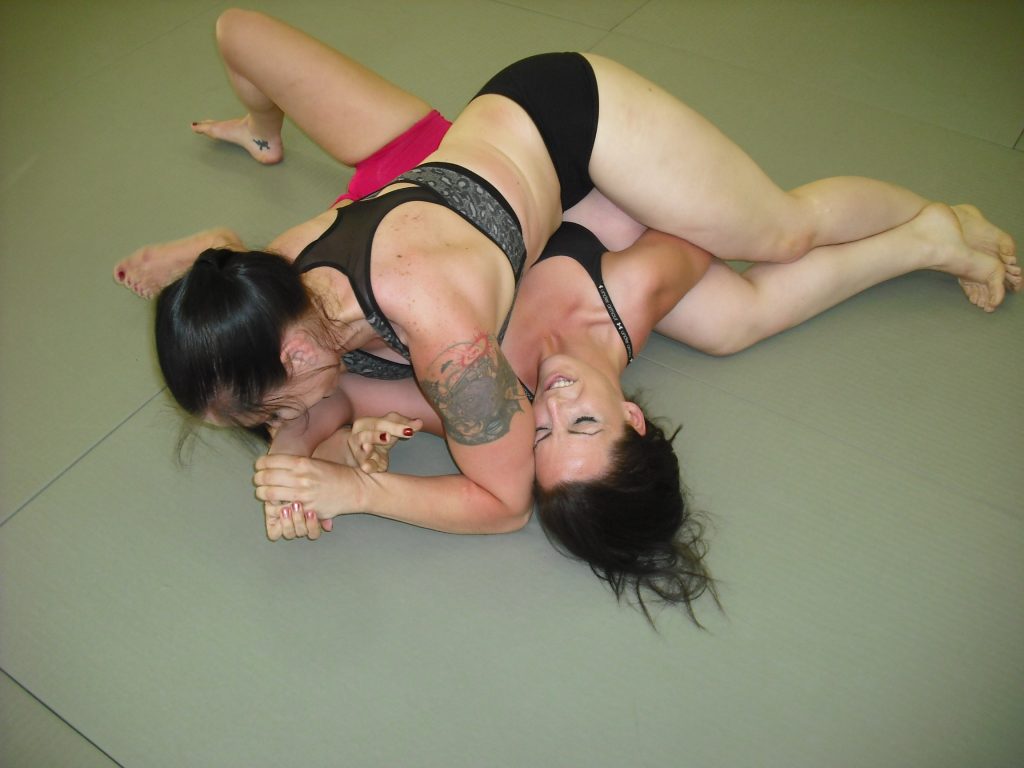 ---
OLIVIA D'ANGELO VS KAIT SNOW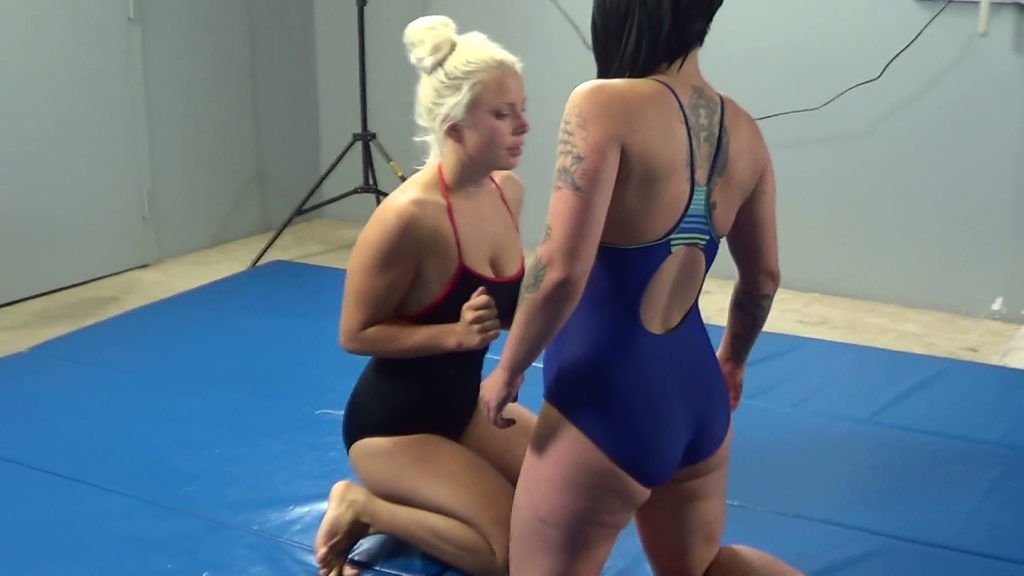 TWO YOUNG SHAPELY RIVALS BATTLE EACH OTHER IN A SAN JOSE SHOWDOWN.
THE MATCH GETS SO INTENSE THAT WE HAD TO BRIEFLY STOP IT DUE TO INJURY.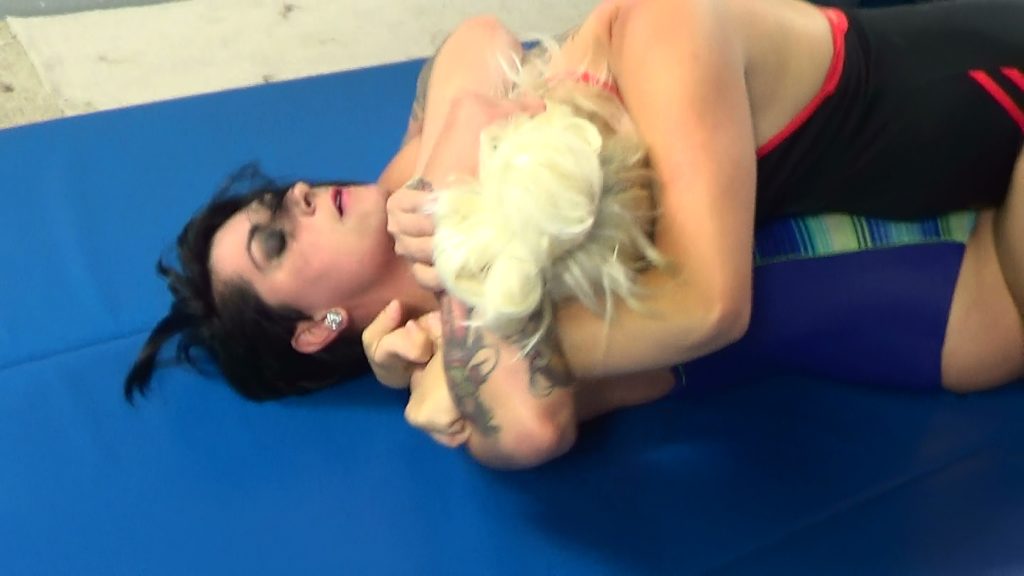 SEXY, EROTIC, GROUND LEVEL AND FIERCE. YOU'LL LOVE IT.
---
CHEYENNE JEWEL DOMINATES VANESSA VILANO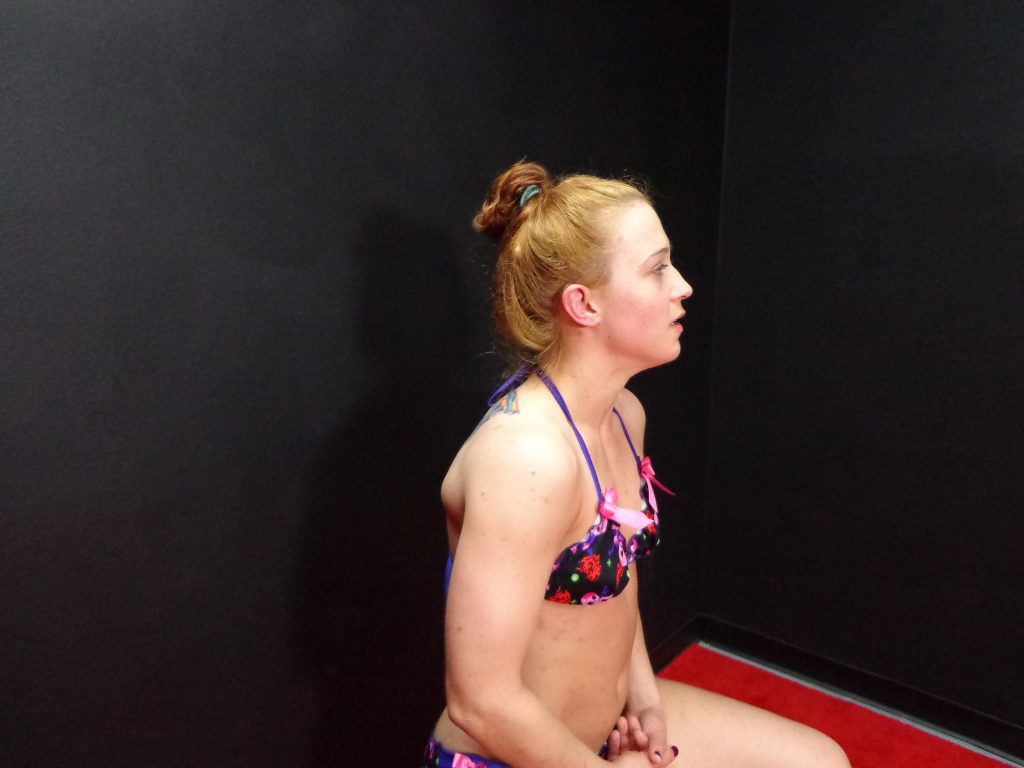 THAT'S A GREAT FANTASY ISN'T IT? YES IT IS. THAT'S EXACTLY WHAT IT IS. A FANTASY MATCH THIS IS.
GRAPPLING STARS TYPICALLY DOESN'T ENGAGE IN FANTASY MATCHES BUT ONE FAN TOOK A LOOK AT VANESSA'S CURVY BODY AND WANTED TO SEE CHEYENNE DOMINATE HER IN FOLDING PINS, LEG CURLS AND TRASH TALK.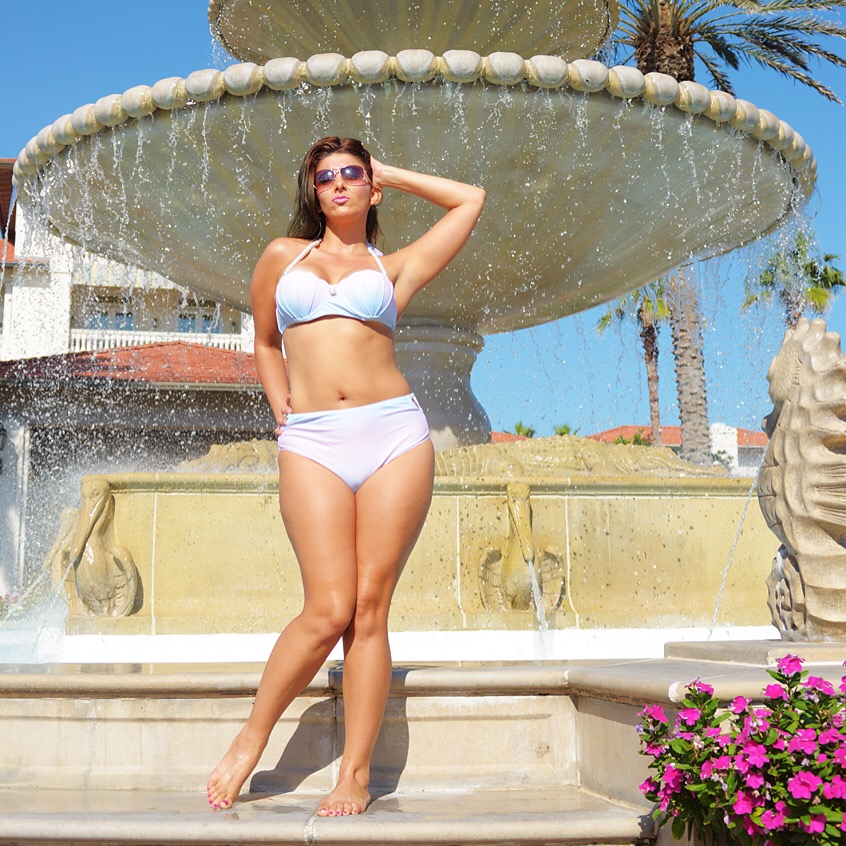 WB270 PHOTO
IF THAT'S YOUR THING, YOU WILL GREATLY ENJOY THIS FANTASY MATCH BETWEEN TWO GORGEOUS GIRLS.
---
EVADNE VS DAISY

WHY IS IT THAT SWEET NEWER GIRLS ALWAYS HAVE A BIG SMILE ON THEIR FACE BEFORE THEY TAKE ON A TOUGH DIVISION ONE VET LIKE DAISY DUCATI?
THAT SEEMS TO BE EVADNE'S THINKING HERE AS SHE TAKES ON DAISY IN THIS LOP SIDED DAISY BLOW OUT.

PLEASE GIVE SEXY EVADNE AN "A" FOR EFFORT.
---
INGRID VS ANDRE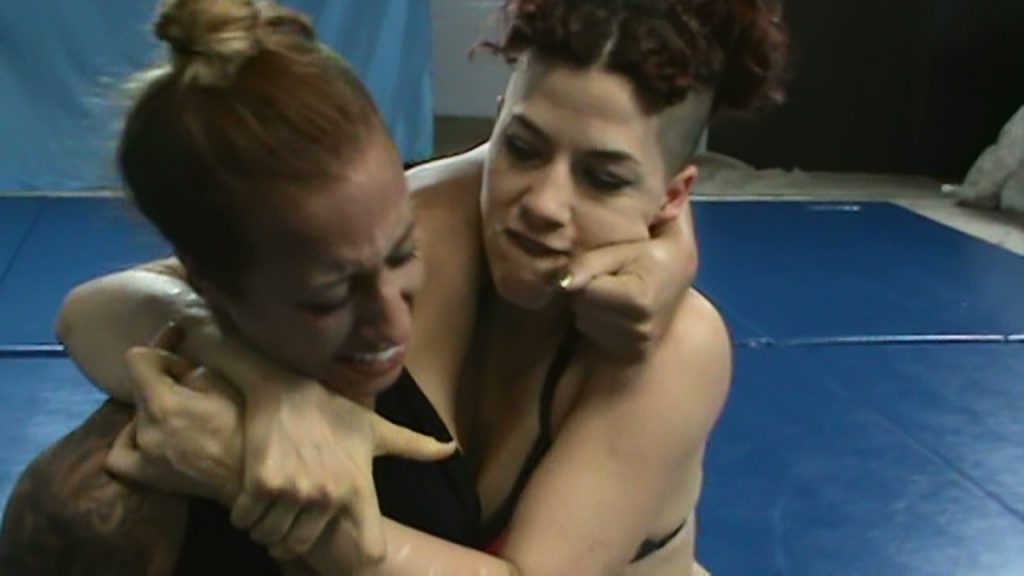 WHEN FRIENDS COLLIDE
SHORT INTENSE MATCH THAT CAN TEST A FRIENDSHIP
---
CADENCE VS SAMANTHA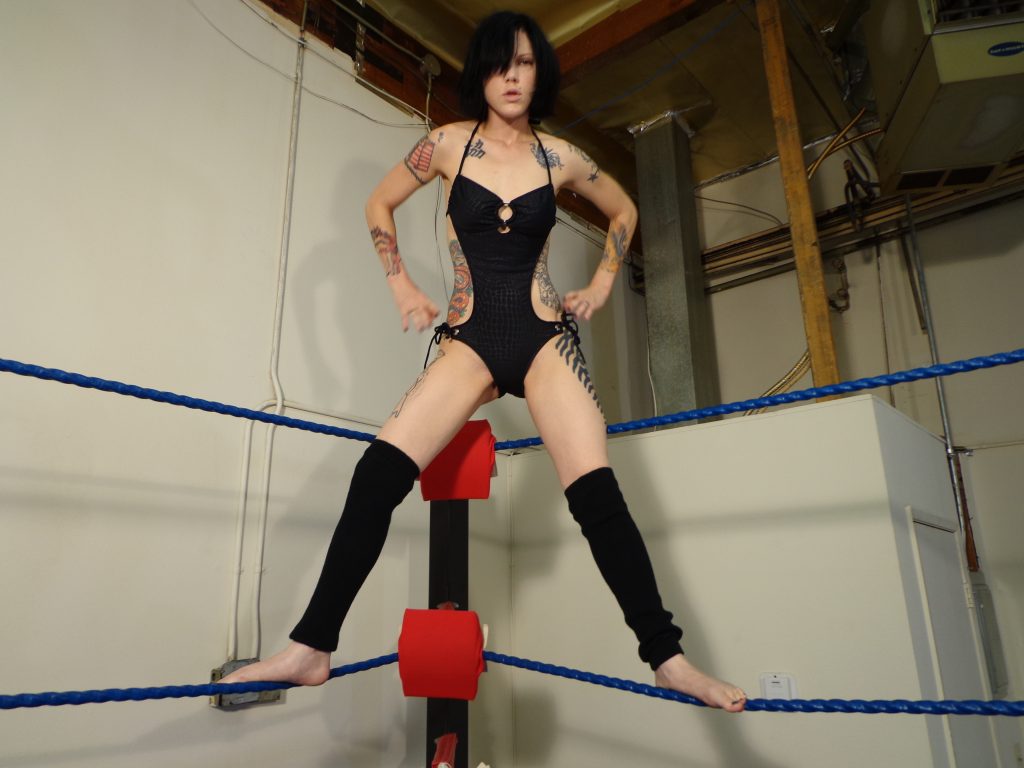 CADENCE WAS A NEWER GIRL WITH A GRITTY STREET WRESTLING STYLE BUT SAMANTHA HAD MORE EXPERIENCE. BACK AND FORTH MATCH TO BE SURE.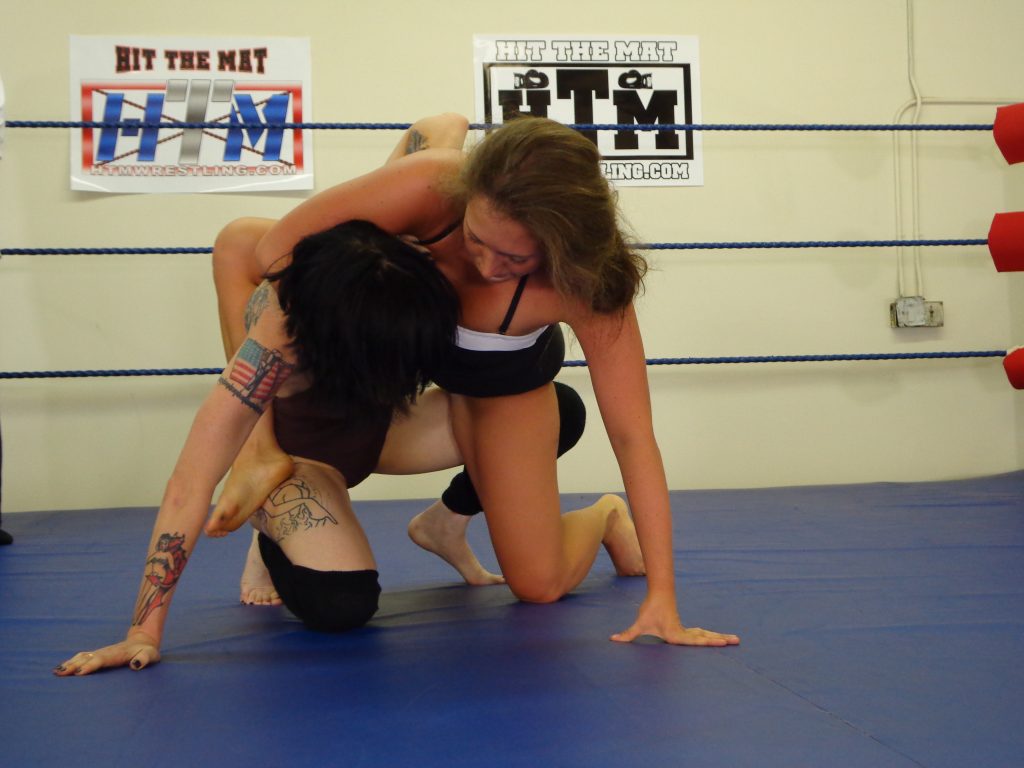 ---
ISAMAR VS OLIVIA D'ANGELO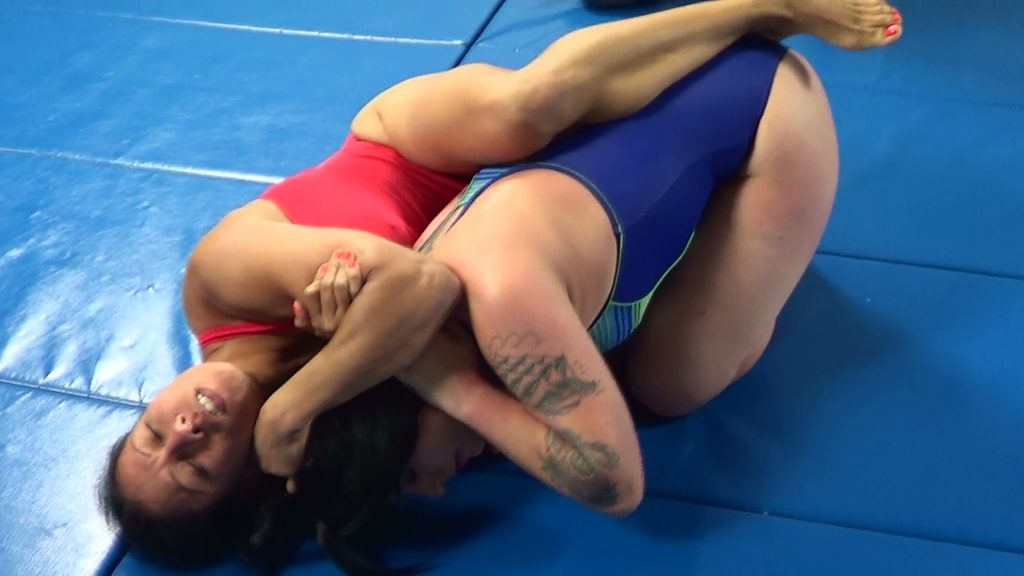 THE BIG QUESTION HERE WAS  WHETHER OLIVIA COULD PUT UP A GOOD FIGHT AGAINST HER TEACHER, MENTOR, IDOL AND SUPERSTAR WRESTLER IN ISAMAR.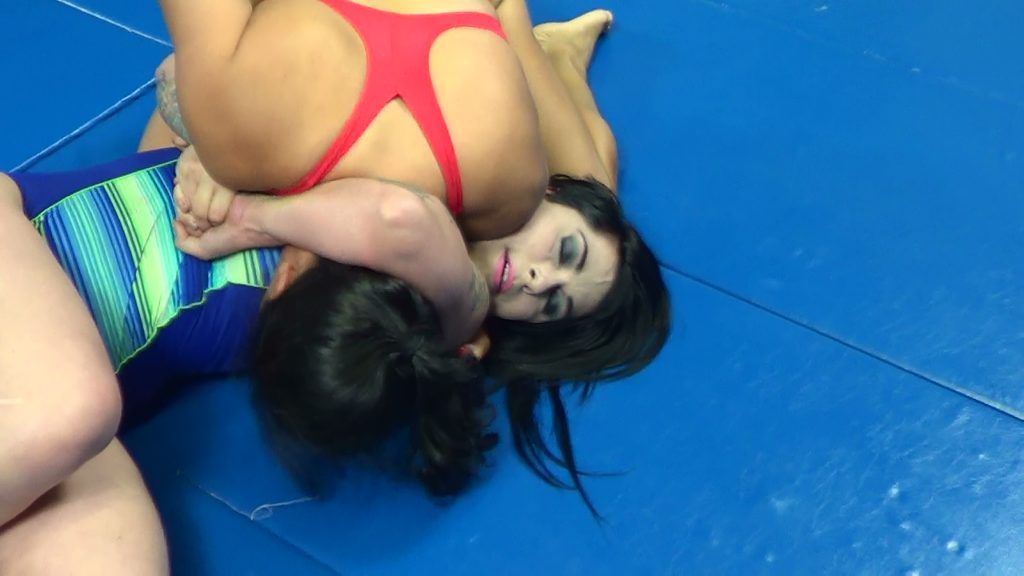 OLIVIA TENDS TO BE A GREAT FRONT RUNNER WHEN SHE FACES A DIVISION THREE OPPONENT. NO SO MUCH AGAINST A DIVISION ONE STAR LIKE ISAMAR.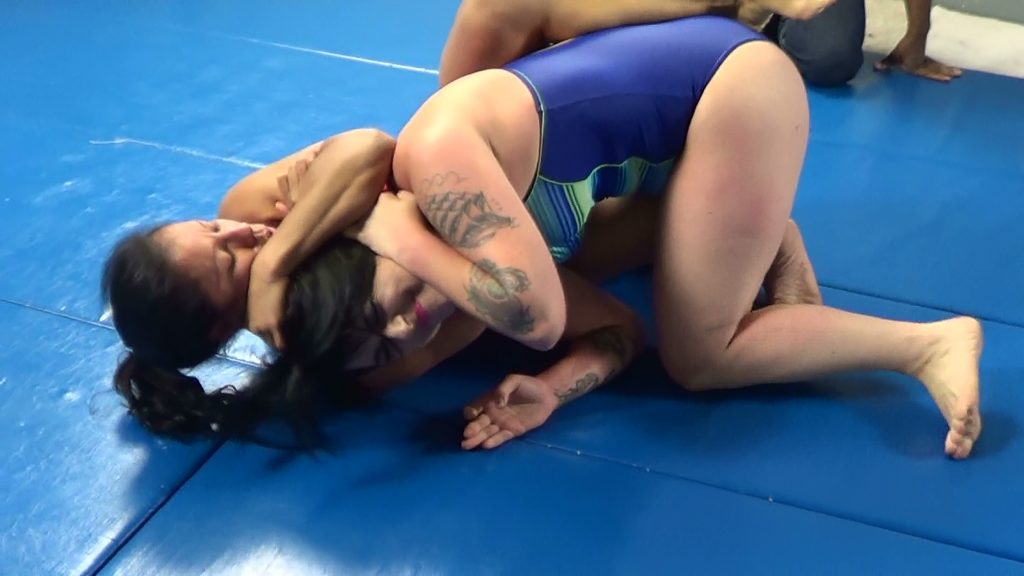 ---
ISAMAR VS PENNY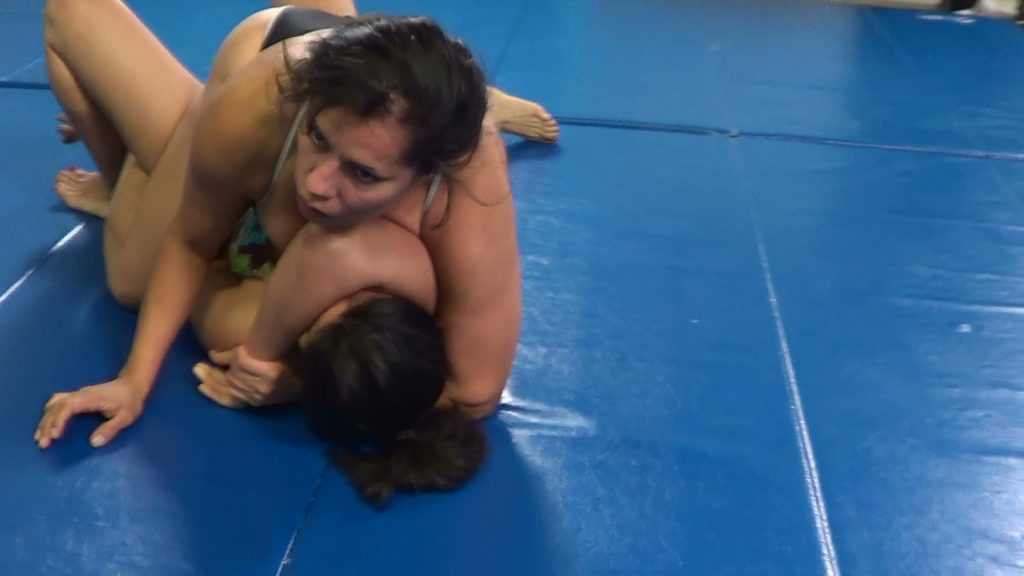 WHEN THE STUDENT MEETS THE TEACHER, DOES SHE REALLY STAND A CHANCE?
---
MINXY LI VS EVADNE

INTERNATIONAL BRITISH STAR MINXY LI MEETS NEWER NOR CAL GIRL EVADNE AND IT'S A COMPLETE DOMINATION, PINS ONLY. WE GIVE EVADNE AN "A" FOR EFFORT AND COURAGE.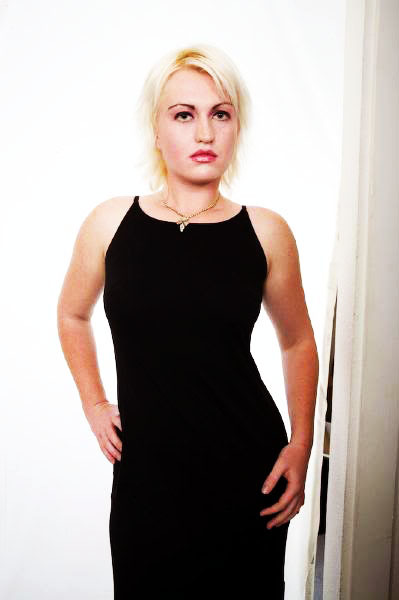 ---
MONA VS ANDRE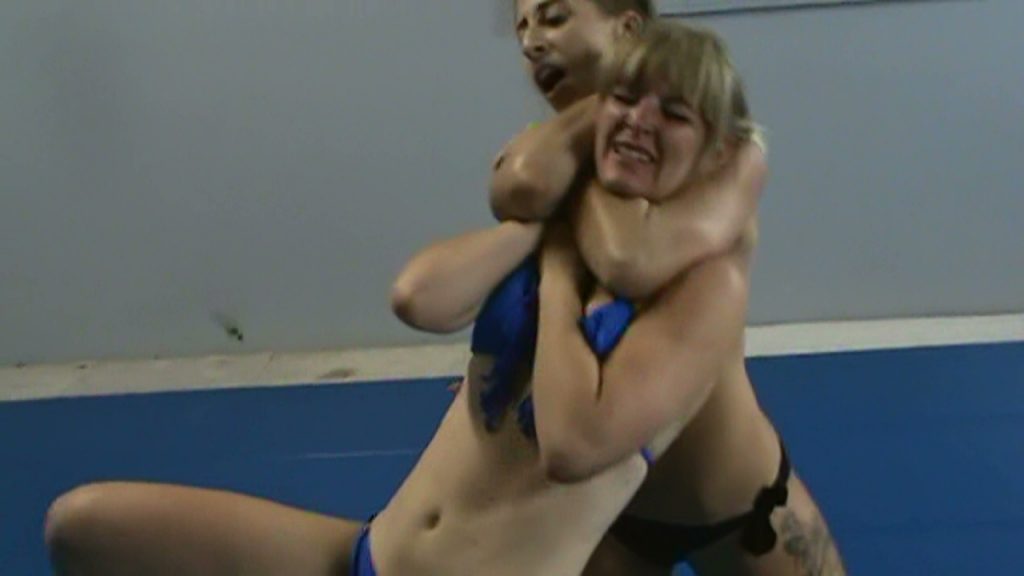 THE TWO BEAUTIFUL SAN FRANCISCO BAY AREA PRODUCTS ARE FRIENDS OFF THE MATS BUT VERY COMPETITIVE WHERE IS COUNTS. THIS IS A SHORT BUT INTENSE BATTLE IN SAN JOSE. http://grapplingstars.com/fvsf-wrestling-videos/
---
FeFe vs Daisy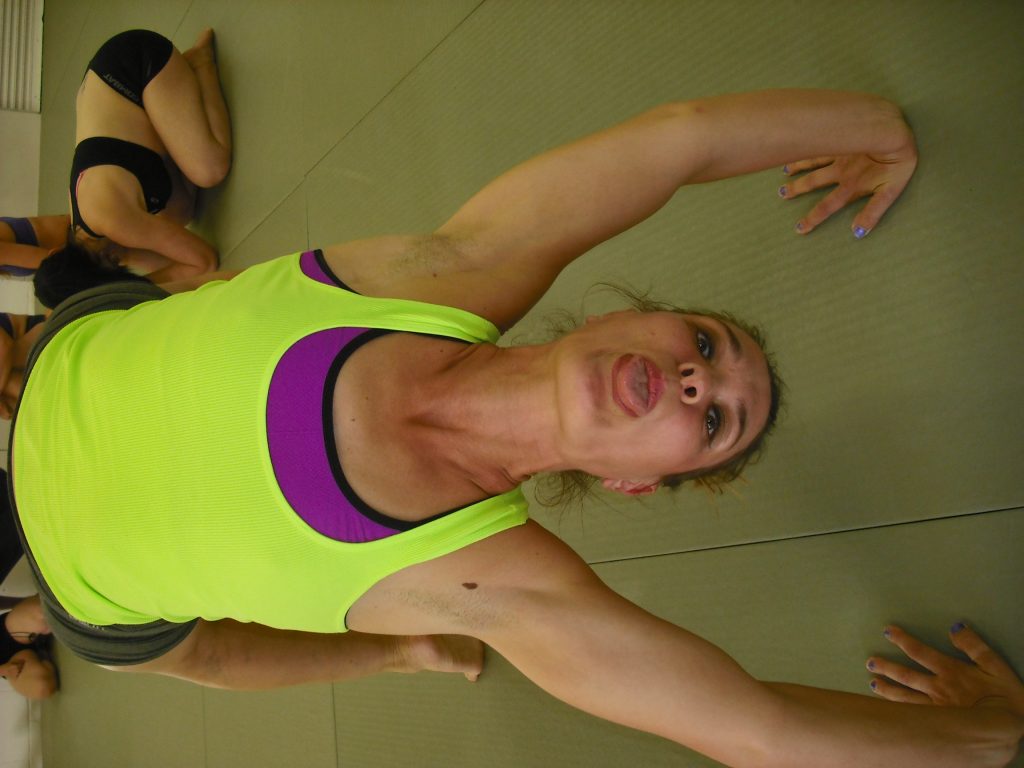 FeFe is a real trooper when it comes to taking on Division One Fighter Daisy…but did she bring her army? Against Daisy she will need one.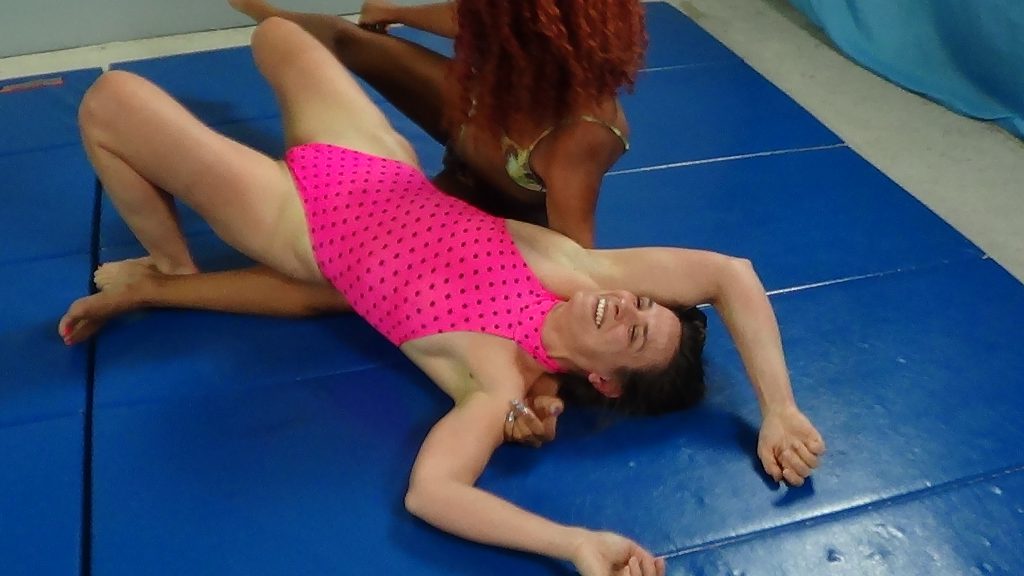 Watch Daisy give FeFe her marching orders.
---
PENNY BARBER VS DAISY DUCATI (BRAWL IN SAN JOSE)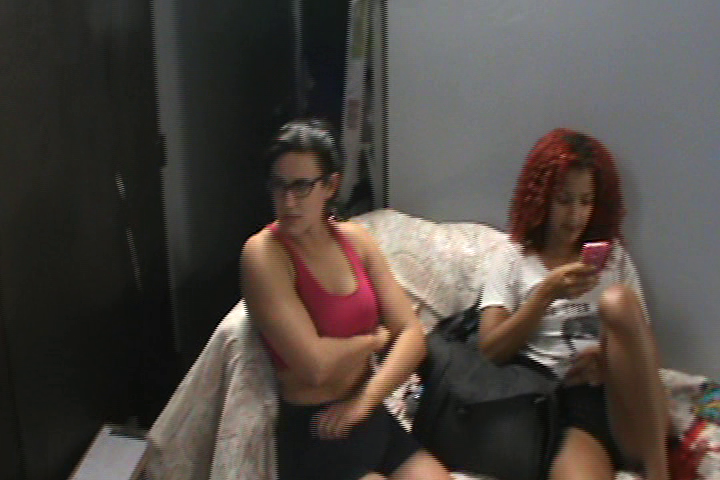 You see the two beautiful San Francisco girls in their pre-match warmup and to our surprise, Penny has her mouth closed. Let's face it, shutting up Penny on the mats, in the restaurant, at the beach, in the park, walking down the side walk, at the health club, at the ATM, in a movie theater, at the opera, at a Giants baseball game, in the library, in the middle of the Pacific Ocean, quiet time in the office, while others are talking, while children are talking and trying to be heard, while the public speaker is speaking, while the preacher is preaching, while the Activist is speaking at a rally, in group therapy when it's Sarah's turn to talk, during your parent's nap, practically anywhere for that matter is virtually impossible. There seems to be one person who can shut Penny up and that's Daisy…….
On the mats.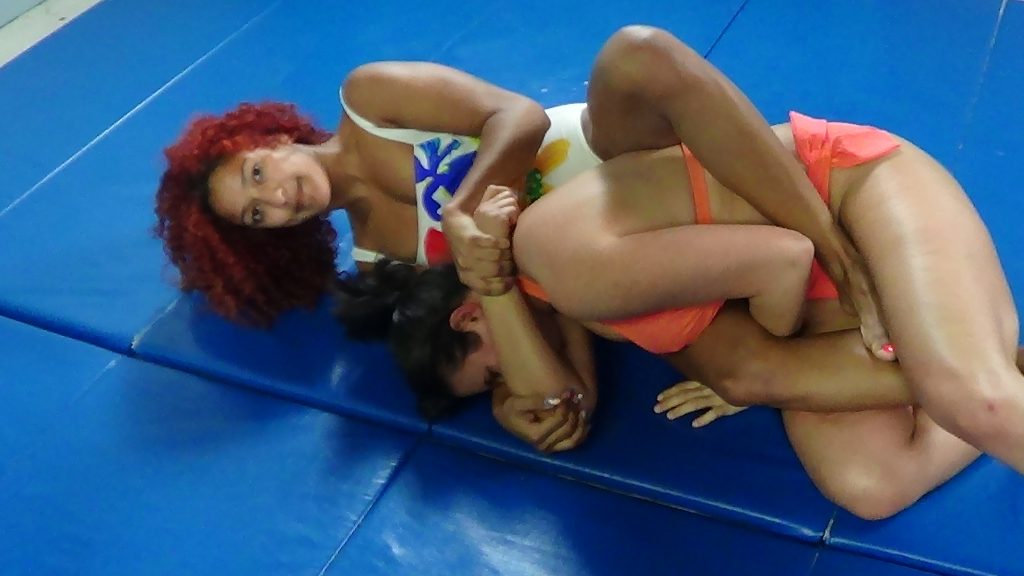 Enjoy this brawl in San Jose. Their match can be purchased at http://grapplingstars.com/
---
FeFe (Strong Sexy Legs) vs Bella Rossi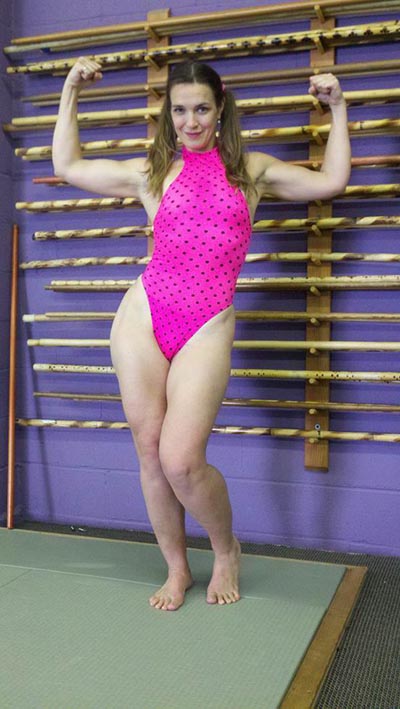 When FeFe battles San Francisco journey level fighter and shapely maiden Bella Rossi, we expected a Bella extravaganza but FeFe surprised.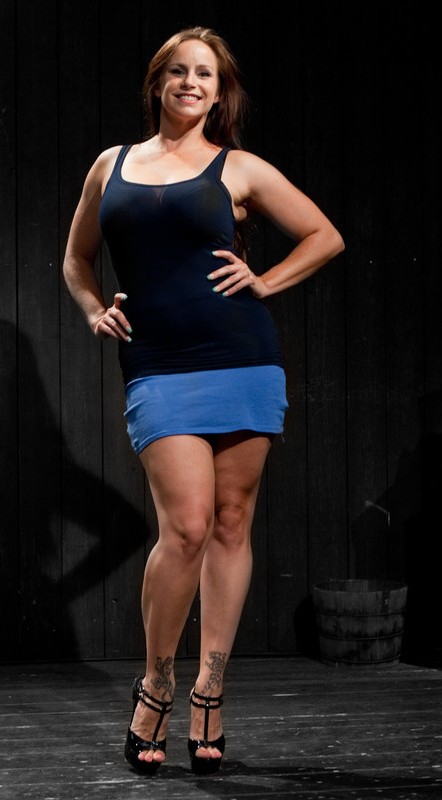 Just look at gorgeous big sexy curvy Bella. We were there. This was one great curvy girl match.
You can purchase this surprising and energetic match at http://grapplingstars.com/
prowrestling wikia photo
---
OLIVIA D'ANGELO VS EDEN
Eden (left) is such a sweet girl that we don't think she knew what she was getting into when she faced the experienced fighter Olivia D'Angelo. As you can see here, she was all smiles at first….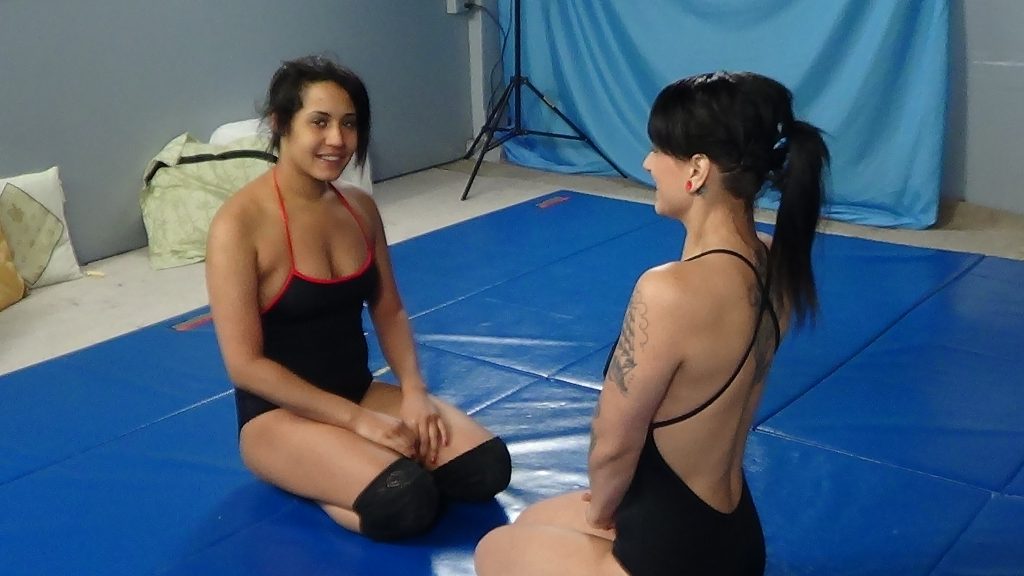 But not so much later.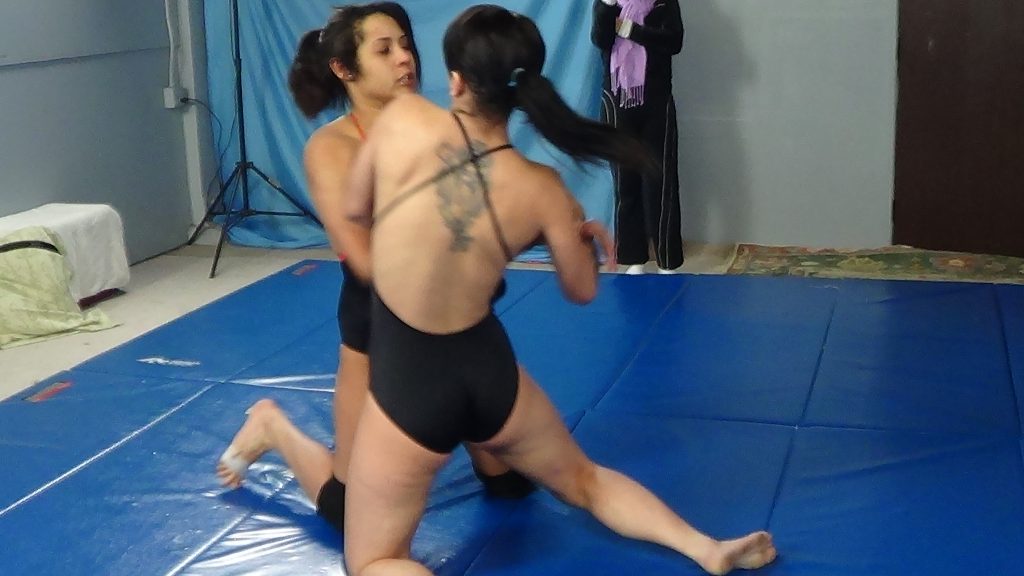 Here is the producer's description:
"Olivia has been around the competitive female wrestling scene for some time. She is a tough girl out of San Jose CA. Young, feminine, sweet Eden agrees to take her on with only a few bouts under her belt and at this point, no victories. As you would expect, Olivia was relentless and merciless completely dominating Eden who put up a strong fight but given Olivia's rage agreed the fight should be called early. It was. Enjoy the fight up close, erotic and personal."
Match can be found in the store at http://grapplingstars.com/
---
KYMBERLY JANE
Incredibly gorgeous Kymberly Jane has to be one of the most beautiful model wrestlers that we have ever seen. And you know what? She's even more gorgeous in person. We should know since we shot video with her in Canoga Park, California.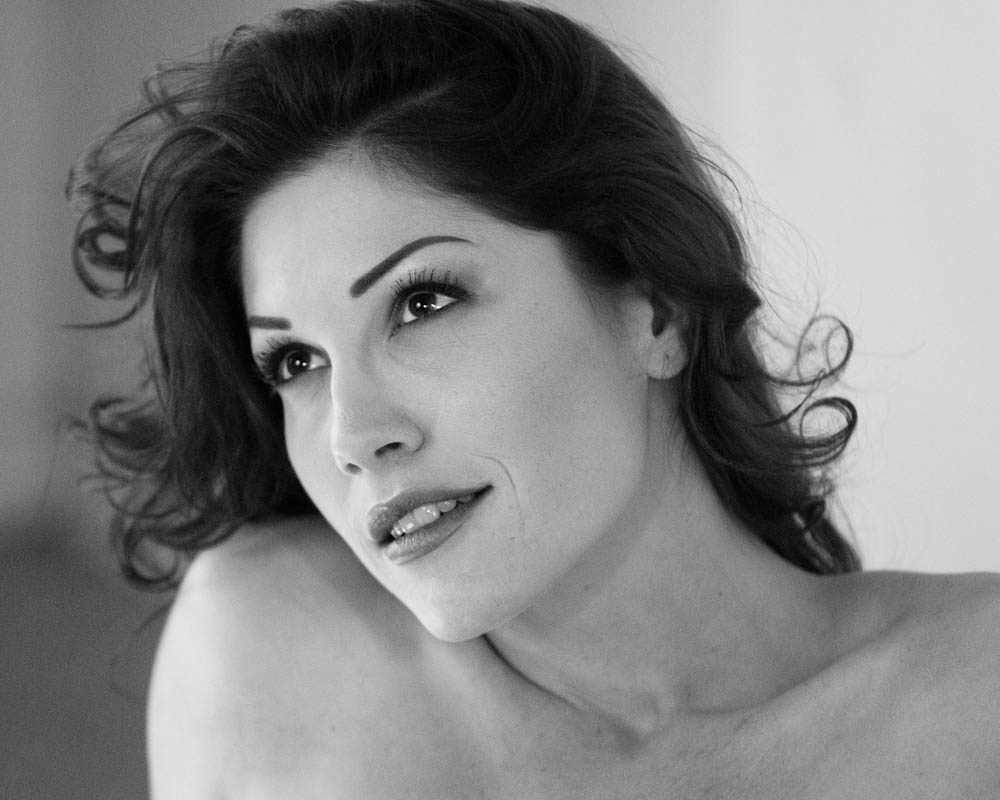 We hope that it's not true but word has it that Kymberly has retired from wrestling. She's seen too many injuries in her day including someone breaking their neck on a pile driver. Yes ours is a tough business. When you view her modeling page, she entertains and participates in many fun disciplines but wrestling, as of this writing, is no longer listed.  http://www.modelmayhem.com/KymberlyJane
If that is true, we are so glad that we have some of Kymberly's rarely seen videos at our co-operative San Francisco Grappling Stars.  http://grapplingstars.com/
Currently one of them is Kymberly vs Samantha Grace.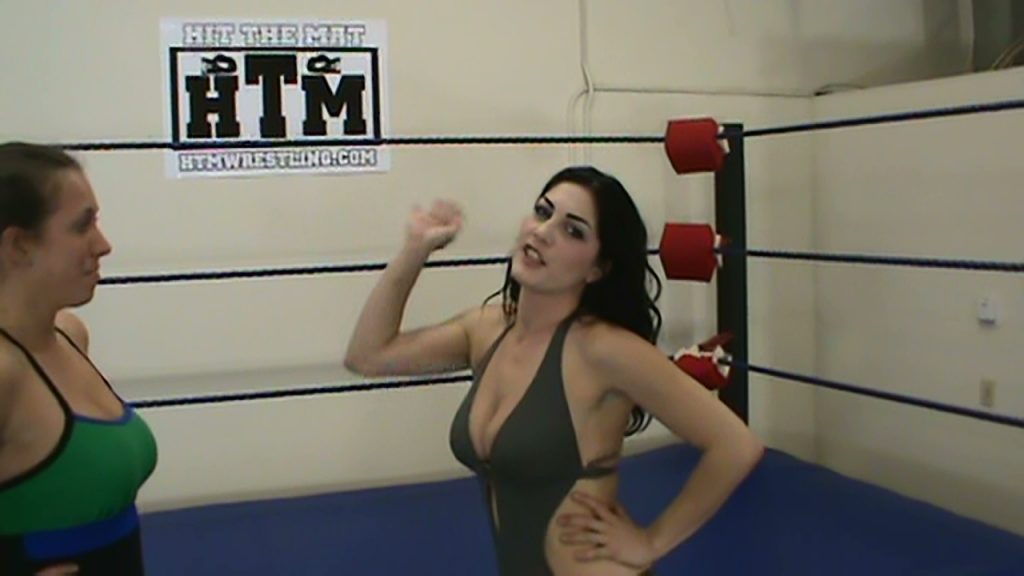 Her match vs the newbie street fighter Cadence will be coming.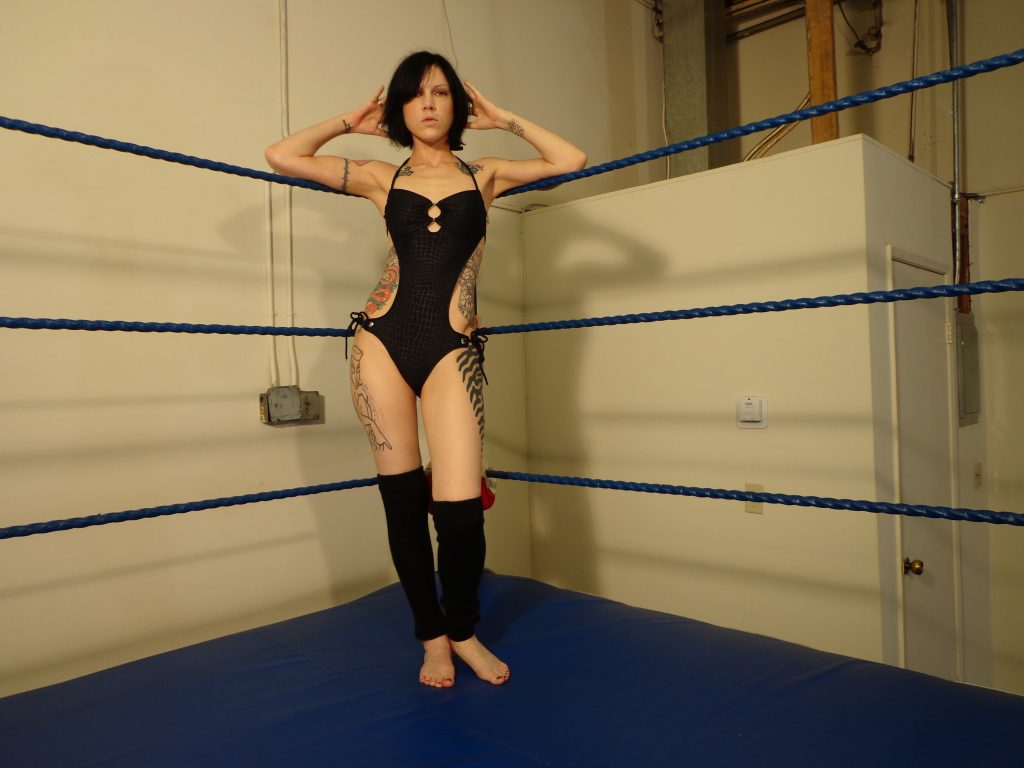 Watch Kymberly wrestle while you can. She is so much fun!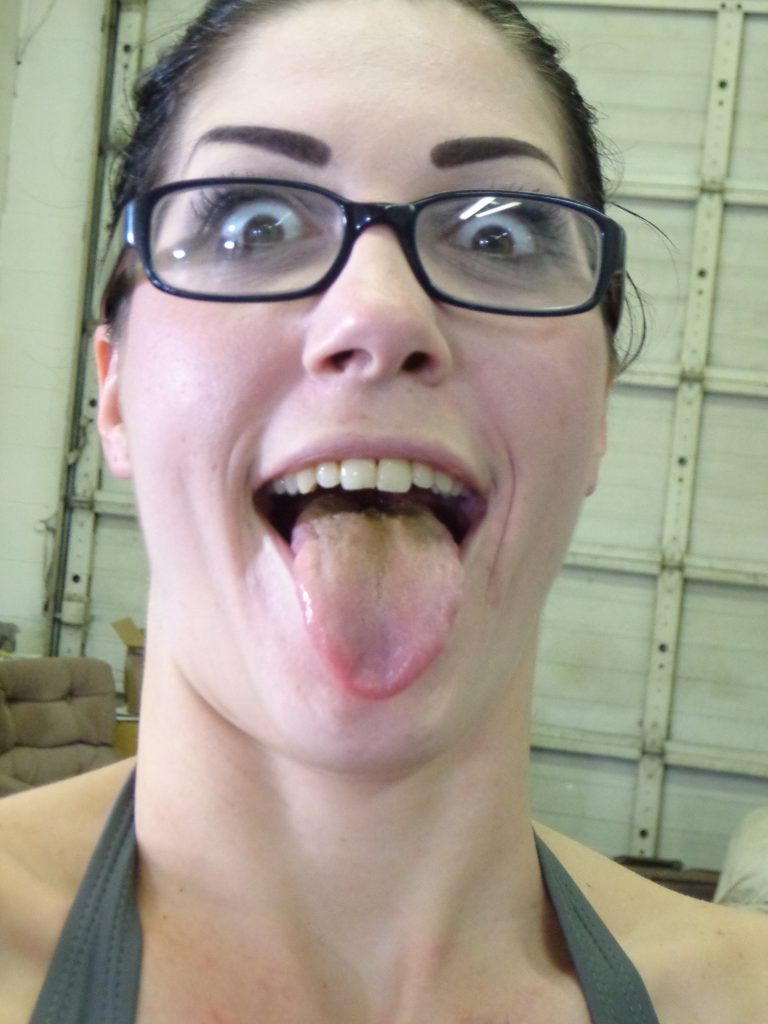 ---
DAISY DUCATI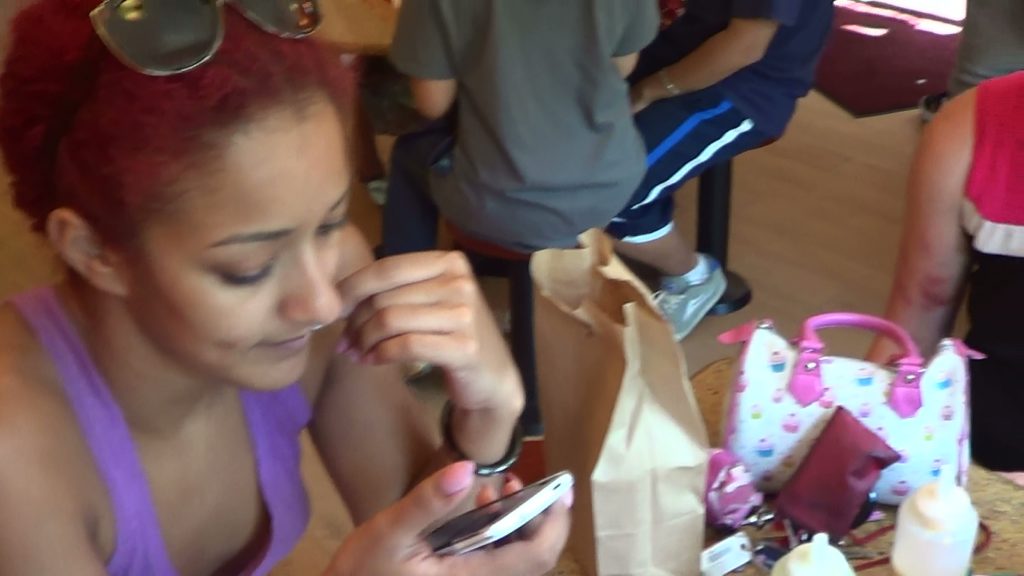 WHEN YOU ARE A FORMER RUNWAY MODEL AND CURRENT FCI DIVISION ONE WRESTLER – FIGHTER, ANYTHING IS POSSIBLE ON THE MATS. DAISY PROVES THAT IN HER MATCHES AT http://grapplingstars.com/
SHE BATTLES BRITAIN'S MINXY LI, AMERICA'S PENNY BARBER, ISAMAR, FeFe, EVADNE, AND BELLA ROSSI.
---
BELLA ROSSI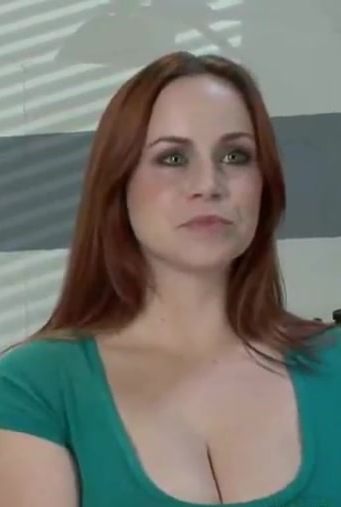 SHE JUST KEEPS GETTING PRETTIER AND TOUGHER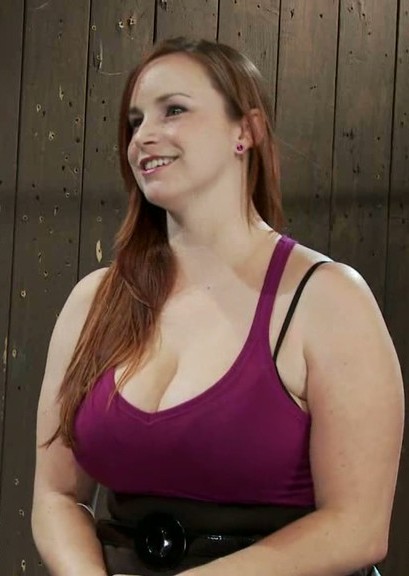 WATCH HER BATTLE DAISY DUCATI IN A SAN JOSE SHOWDOWN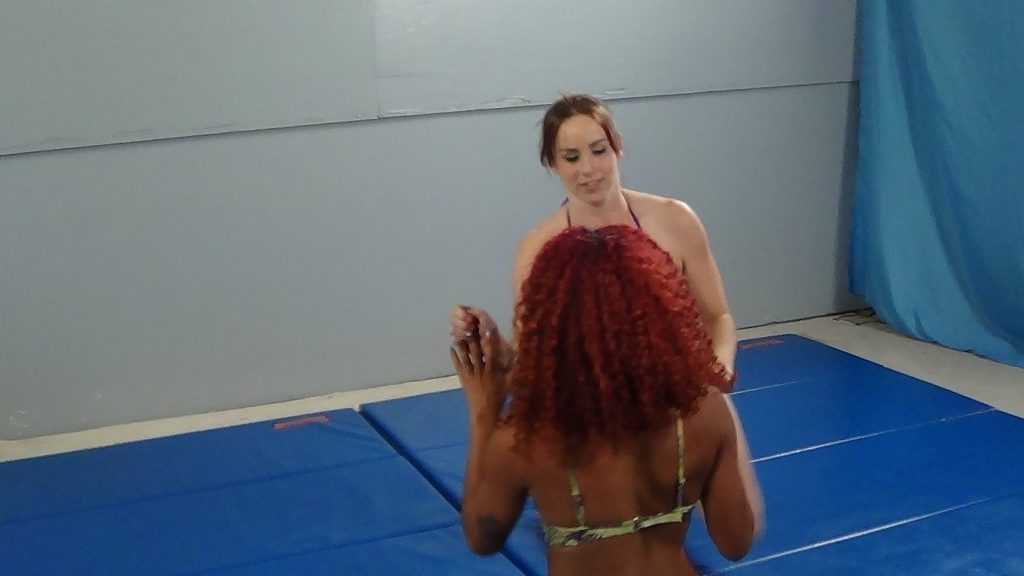 YOU CAN PURCHASE THE VIDEO AT SAN FRANCISCO GRAPPLING STARS
---
THIS SOUTHERN CALIFORNIA BEAUTY CAN WRESTLE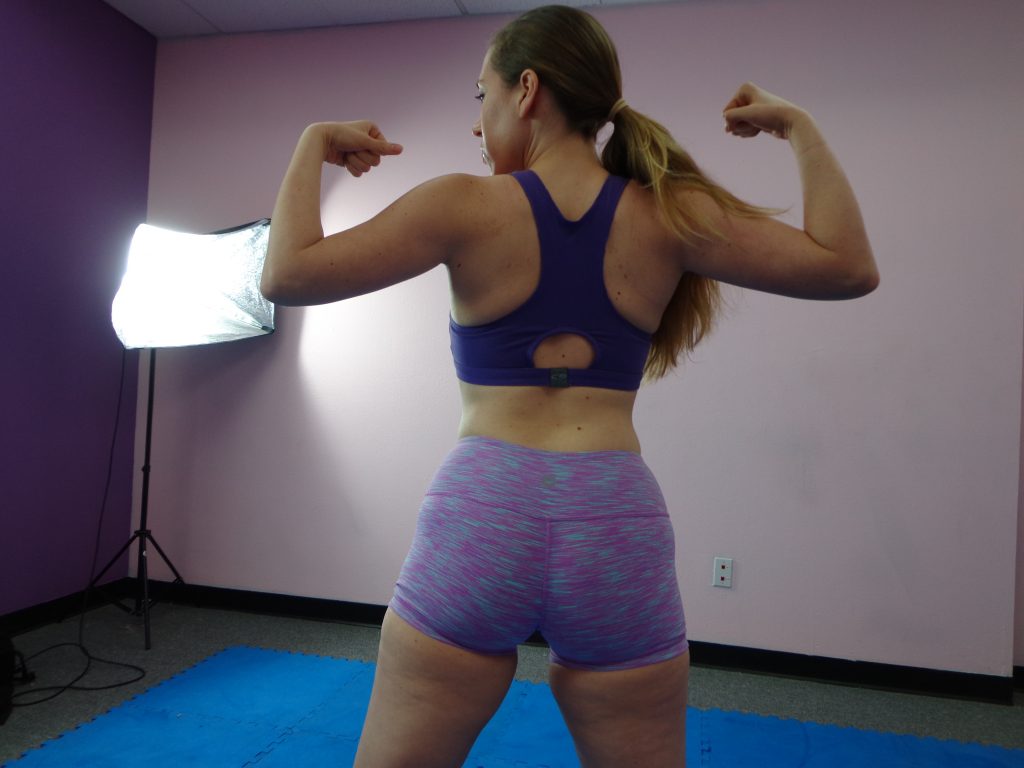 THE ONLY THING WE LOVE MORE THAN SAMANTHA GRACE………..
IS WATCHING SAMANTHA GRACE WRESTLE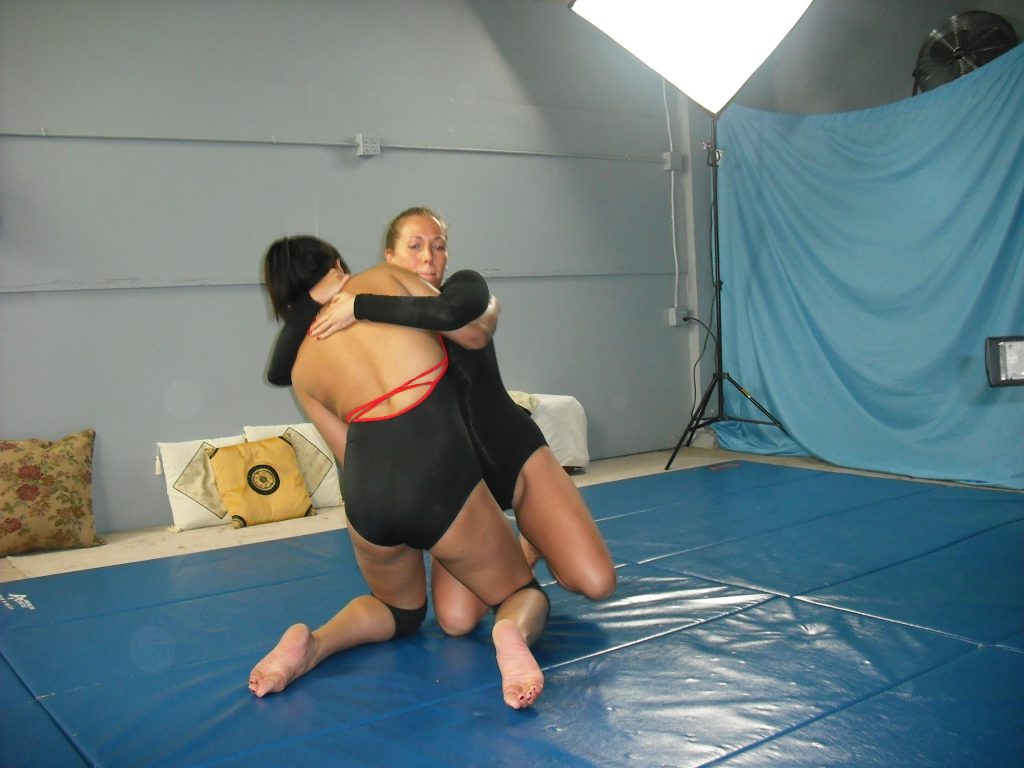 WATCH HER BATTLE THE WRESTLER WITH MODEL LOOKS, KYMBERLY JANE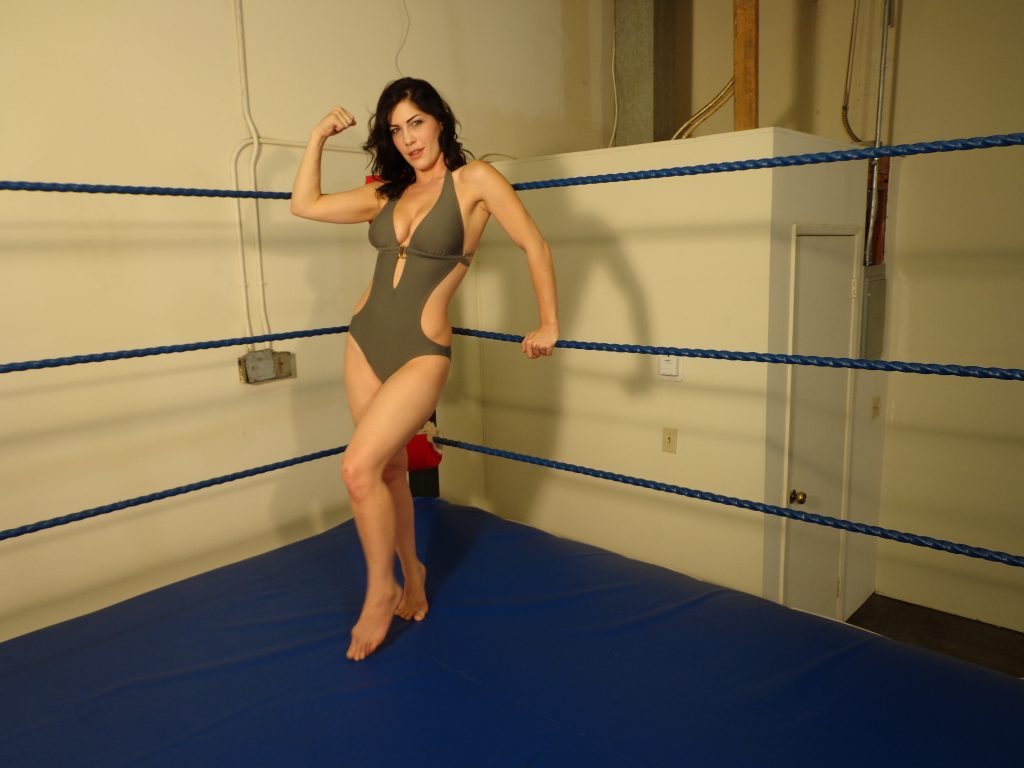 SAMANTHA GRACE VS KYMBERLY JANE AT SAN FRANCISCO GRAPPLING STARS VIDEO STORE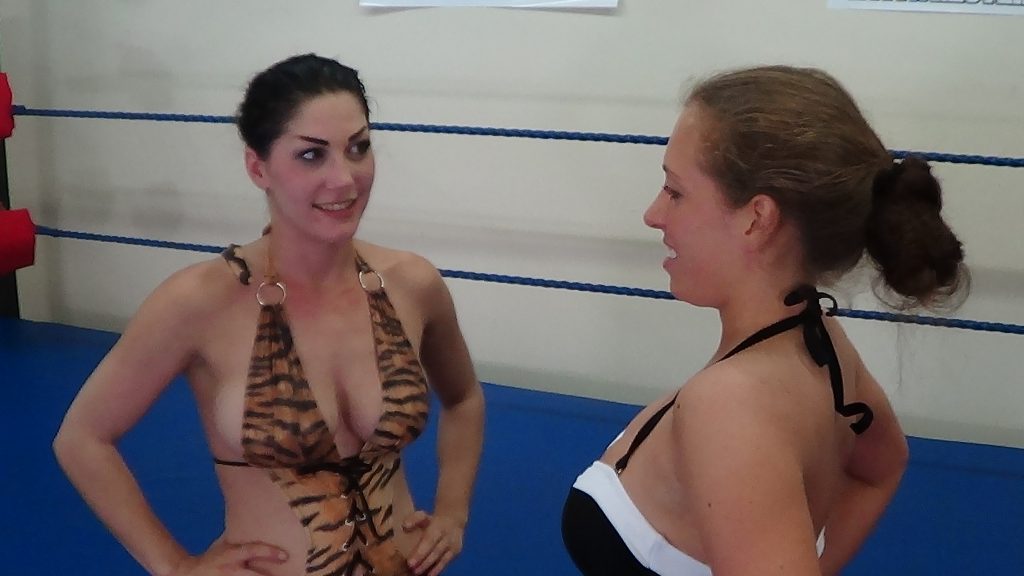 ---
KAIT VS POPPY

Poppy of Gilroy was trained by the great Isamar and has her training put to the test as she faces off against the beautiful journey level fighter in Kait Snow.
THE BATTLE RAGES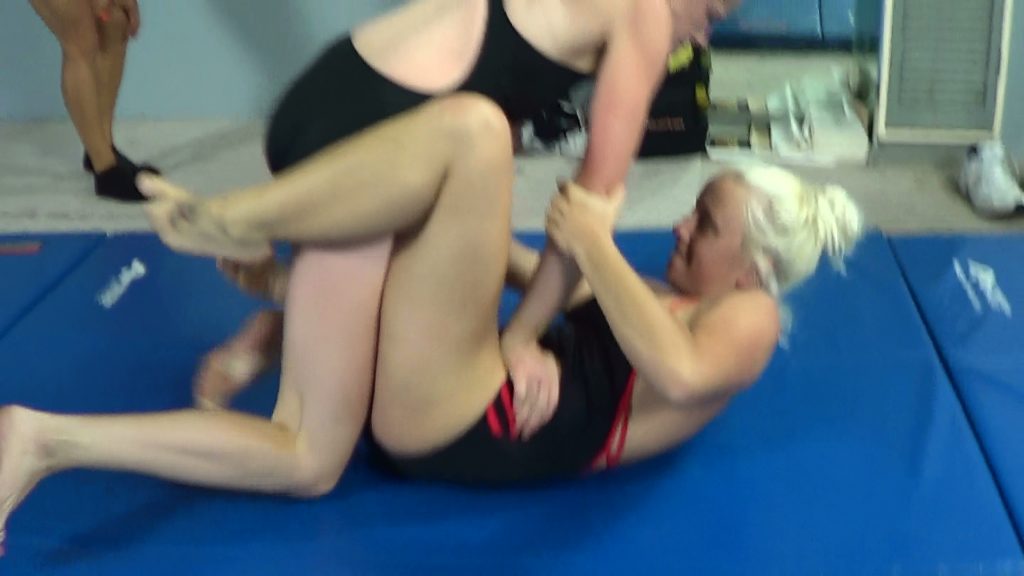 TWISTS AND TURNS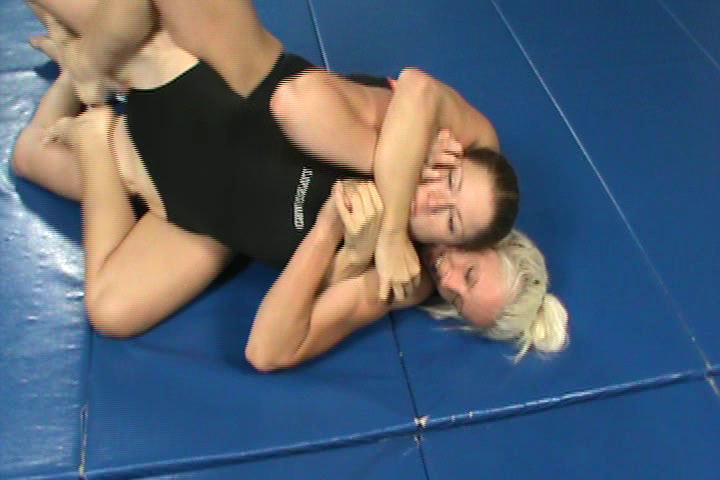 ---
PENNY BARBER VS FeFe
Penny Barber has grown substantially as a Nor Cal wrestler and FeFe of the Berkeley area is not far behind. Here the two meet for the second time after Penny had the upper hand the first time. Penny hates to lose. So does FeFe.

FeFe, Comedian, Wrestler and Bike Rider
---
MINXY LI VS DAISY 

In an International match, Daisy Ducati of San Francisco squares off against Great Britain's Minxy Li. This was one intense battle with very surprising results.
---
DAISY VS ISAMAR

Isamar The Great is all smiles as she get's ready to take on Daisy of San Francisco. She immediately gets caught off guard and the battle begins.
---
 PENNY BARBER VS RAIN DeGREY

This is a match between two Nor Cal stars in front of a live audience at a Bay Area Dojo. Penny is all smiles before the match and even during. Some people seem to love pain.
PLEASE VISIT THIS PAGE AGAIN. MORE MATCHES ARE TO COME.



IF YOU WOULD LIKE TO PURCHASE THESE VIDEOS AND OTHERS LIKE THEM, PLEASE VISIT THE SITE SAN FRANCISCO GRAPPLING STARS