WOMEN ARE CHANGING THE WORLD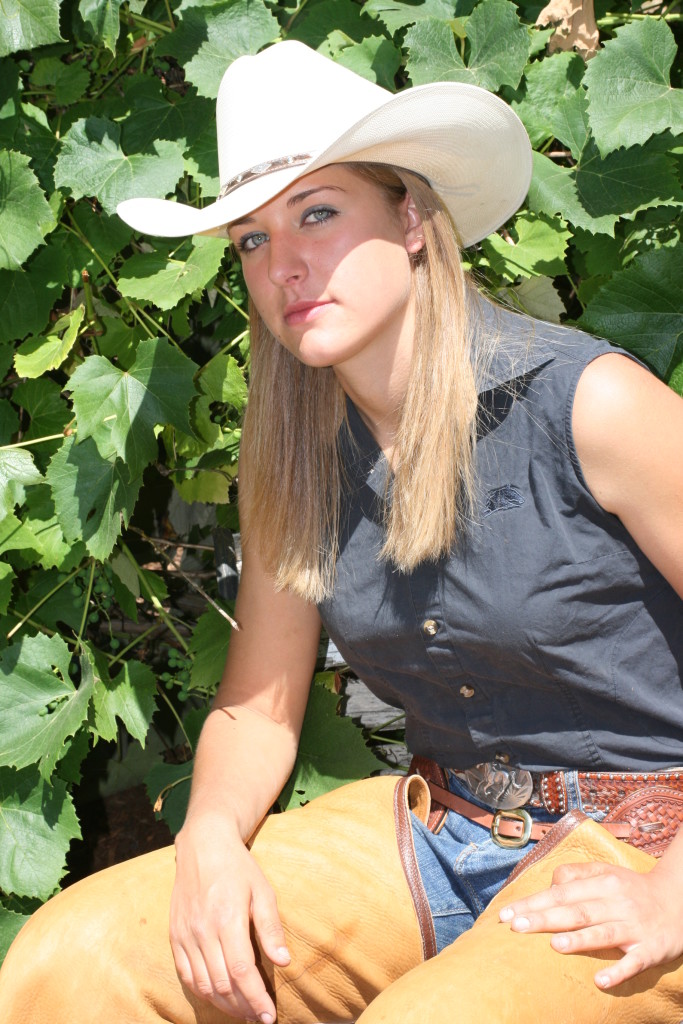 Women around the globe are accomplishing amazing things and through our website  fciwomenswrestling.com/   we have brought their stories to the world. At our site we feature insightful stories on today's female submission wrestlers, tributes to the Lady Pros of the past and praise ordinary women doing extraordinary things.
Please remember, virtually all other female submission wrestling sites are erotic in nature.
Here is one such story and more are to come from our archives.

---
JUST POSTED, FEBRUARY 9, 2018
DWW'S SIMONA'S ARTICLE IS UP ON DANUBE GRAPPLERS PAGE AT FCIWOMENSWRESTLING.COM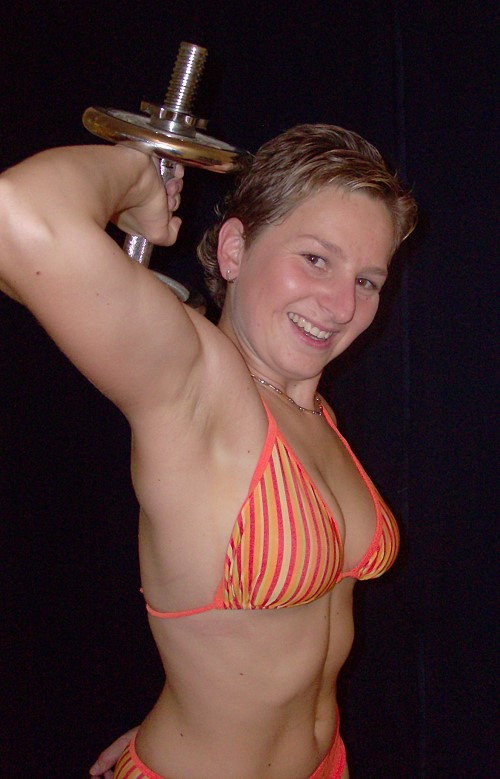 ---
NEW SESSION GIRL ON THE GRAPPLE HER FUN PAGE.
We loved Riona's sense of humor and wrestling at the great Femwrestle Events in Germany.
She is now on our Grapple Her for fun page.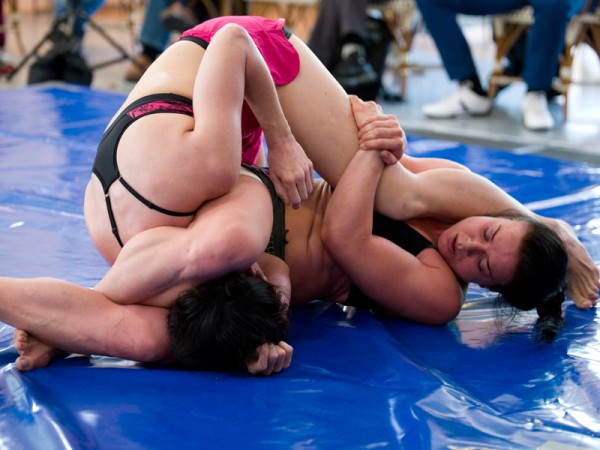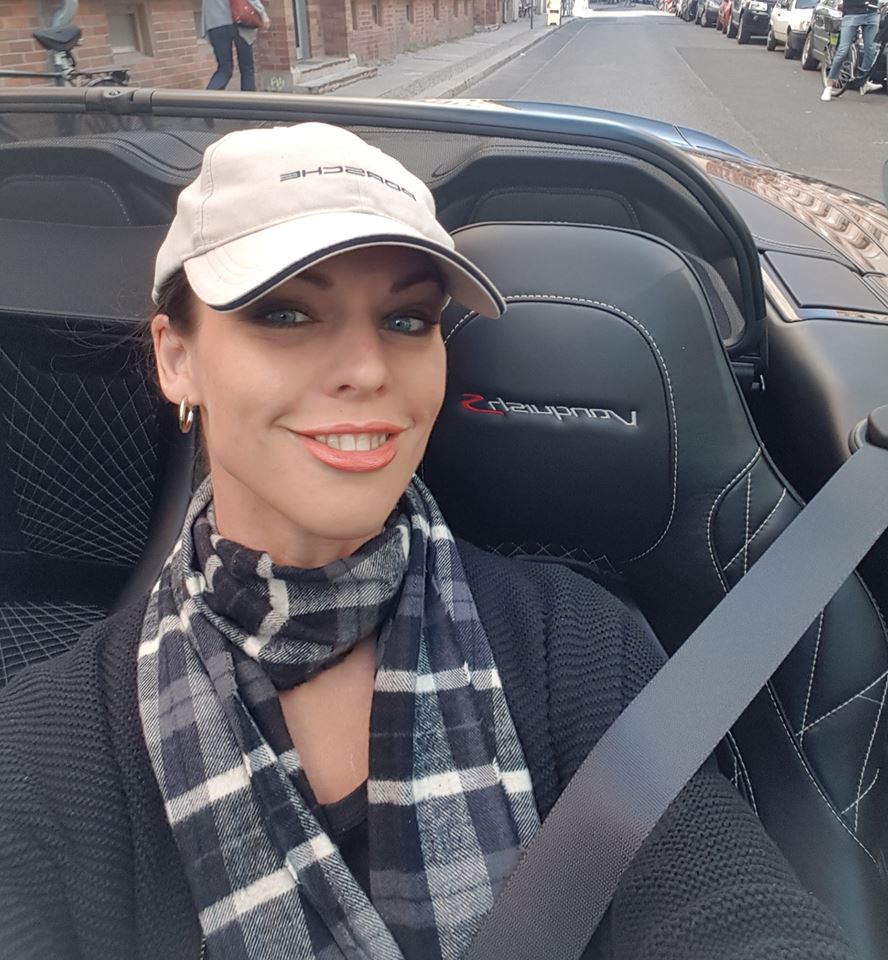 ---
The Submission Room Event #10 February 24th 2018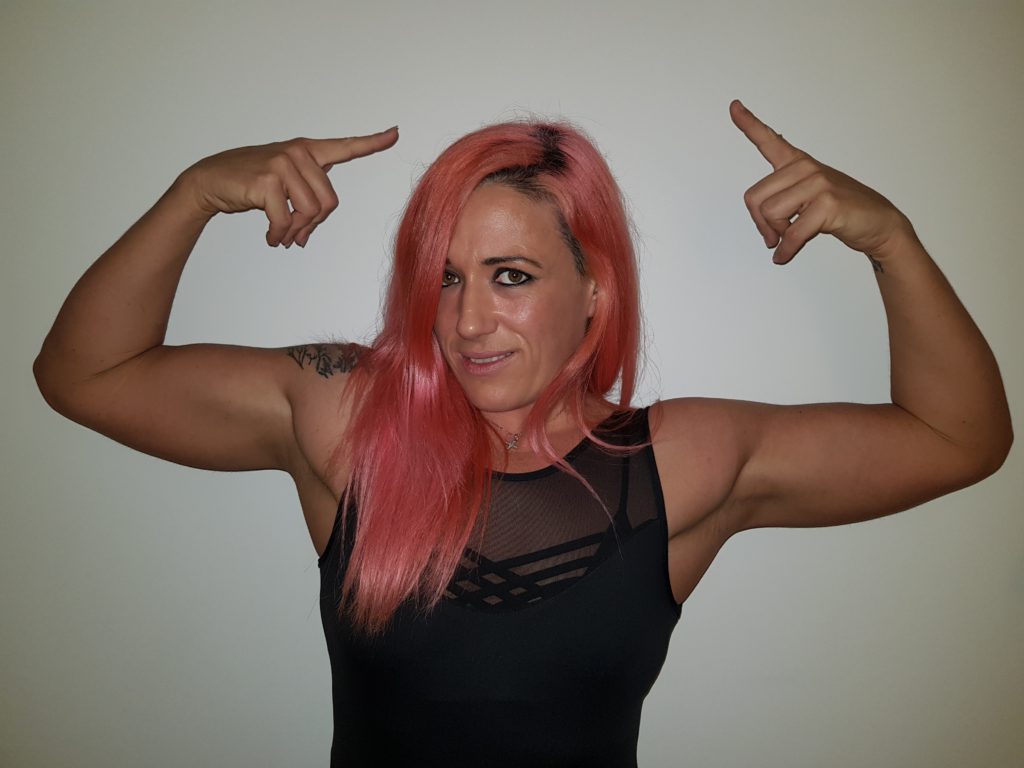 What better way is there to get over the winter blues than by coming to our first live wrestling event of 2018. And for that matter this will be the first UK wrestling show of 2018, so don't miss it!
We are delighted to have three of the amazing Irish Max Academy Wrestlers join us for this event, as well as a  fabulous selection of The Submission Room regulars, PLUS the stunning Anastaxia.
Just like the Christmas event in December it will be a special edition event of 9 matches plus mini matches (for those of you who came to the Christmas event and missed out on the mini matches, I do apologise, we will have more time in the venue this time) Mini matches are the perfect introduction into the session wrestling scene or a good way to get a taste of a particular wrestler's style, before committing to an hour session. As usual the mini matches will be £20 for 10 minutes and £10 for 5 minutes.
Get in touch if you'd like to book a session with any of the guest or Submission Room wrestlers around the date of the live event and keep an eye out for Anastaxia's special offer on her sessions at The Submission exclusive to those who attend the event… Watch this space!
Venue confirmed: New River Studios, 199 Eade Road, N4 1DN (near Manor House station) We will be in the event space at the bottom of the hill, through the shutter door and through the big space.
Email me at thelondonsubmissionroom@gmail.com to book your place at this event and purchase the £50 advance ticket. Tickets on the day are £60 to be paid in cash.
---
FIVE NEWLY UPLOADED
ARTICLES ON GREAT AMERICAN
FEMALE SUBMISSION WRESTLERS
INCLUDING  KARA AND GODDESS SEVERA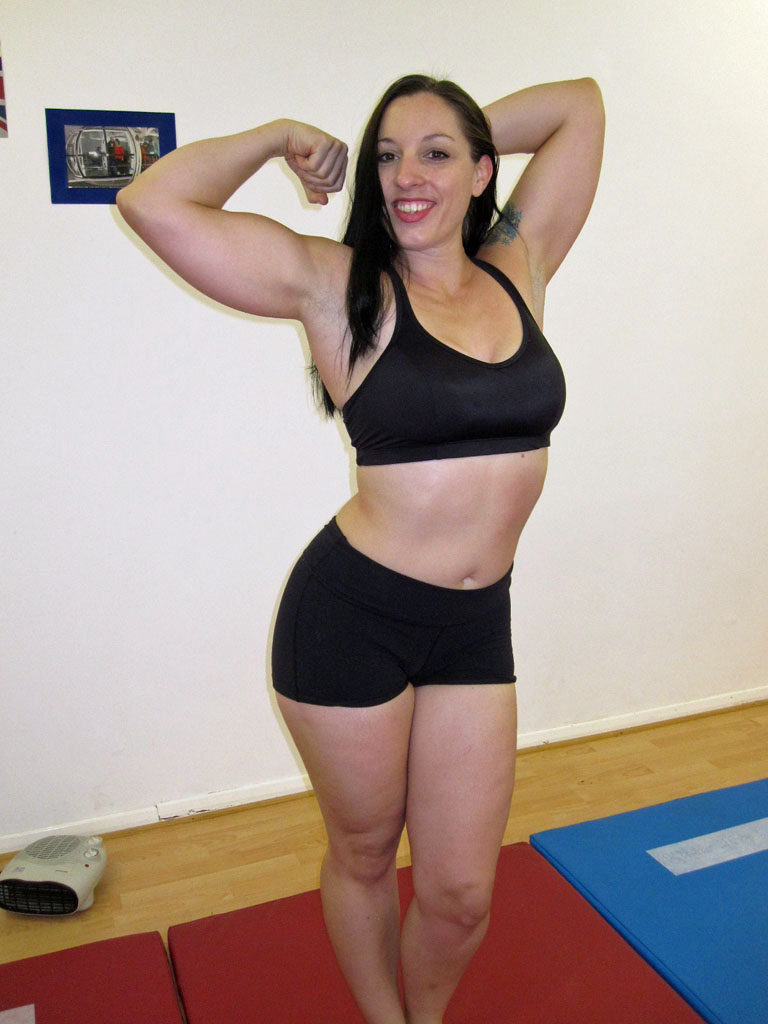 FCI WOMENS WRESTLING WEBSITE
---
FIVE NEWLY UPLOADED
DANUBE GIRL WRESTLER STORIES
TIMEA S, ANTONIA, SUSANNE, ZSUZA, AND MELANIE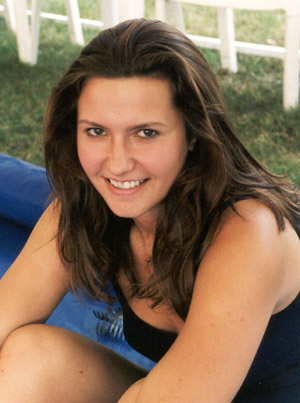 THOUGH WRITTEN SOME TIME AGO, THESE GREAT STORIES
COULD GET LOST IN THE SYSTEM SO WE BROUGHT THEM
TO YOUR ATTENTION AGAIN
YOU CAN FIND THEM AT FCI WOMENS WRESTLING
PLEASE CLICK ON THE LINK AND ENJOY
---
THEY ARE MAKING HISTORY
The WWE announced that the women of Raw and SmackDown will compete in the first-ever women's Royal Rumble match at the annual Royal Rumble pay-per-view.
Please stay tuned.
---
THE STARS COME OUT AT NIGHT!

WATCH THE SPECTACULAR
FEMALE WRESTLING FILM BY
FRANKIE ZAPPITELLI
"BALLERINA I'M NOT"
THE CRITIC'S CERTAINLY LOVED IT
"exhilarating"…… "inspirational"…… "A great film that will make you stand up and cheer",
Says Richard Vasseur of firstcomicsnews.com.
~ ~ ~
FROM moviesreview101.com
"Documentary fans and wrestling fans should be watching this one."
EXCEPTIONAL 7.5 RATING OUT OF 10
~ ~ ~
The insightful film critic David Duprey of thatmomentin.com expresses, "for fans of the fighting, has plenty to fuel interest…….This, as it should be, is all about the fight for a dream."
~ ~ ~
Hi, this is Francesca Zappitelli for Femcompetitor Magazine…..
Check out Ballerina I'm Not, the only documentary to shine a light on the good and bad of female professional wrestling. Enjoy former WWE divas as well as indie icons. Please click on the link below.
Thanks much!
https://www.amazon.com/gp/aw/d/B076ZTBNH3/ref=mp_s_a_1_1?ie=UTF8&qid=1511415174&sr=8-1&pi=AC_SX236_SY340_QL65&keywords=ballerina+im+not&dpPl=1&dpID=41saFaNm5DL&ref=plSrch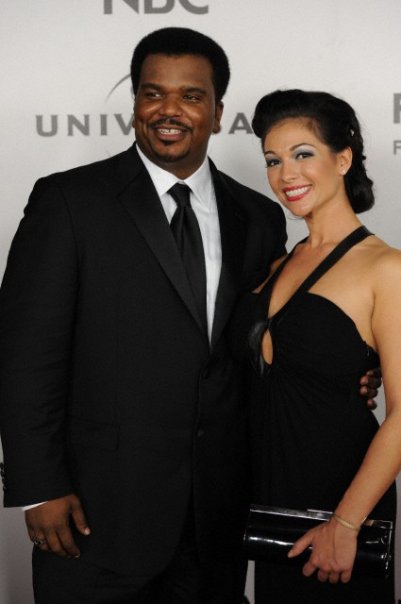 Standing alongside Frankie is Craig Phillip Robinson, a popular American actor, comedian, and singer. He played Darryl Philbin on The Office and has appeared in films including Pineapple Express, Zack and Miri Make a Porno, Hot Tub Time Machine, This Is the End and Sausage Party.
---
EXCITING FEMALE SUBMISSION WRESTLING
The Submission Room Christmas Spectacular Event
DECEMBER 9th, 2017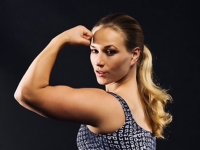 This event will be bigger than any other of The Submission Room events. We will have a total of 9 wrestlers and 9 matches. And inter-club matches are always super exciting!
The event will start at the usual time of 1pm and will finish around 5pm. As usual there will be mini matches (£20 for 10 minutes, £10 for 5 minutes) and festive snacks!
And because it's Christmas we will all go to the bar afterwards and relax, drink, hang out. The Submission Room Christmas Party!! And for those who came last Christmas, will know that this is not one to be missed.
Venue confirmed: New River Studios, 199 Eade Road, N4 1DN (near Manor House station) We are not in the studio space down the hill. We are in the other one we have used previously. If you enter New River Studios Cafe/bar its the space in there to the left. I will meet everyone outside and show you the way in.
---
LIVE FEMALE SUBMISSION WRESTLING EVENT
DOOMMAIDENS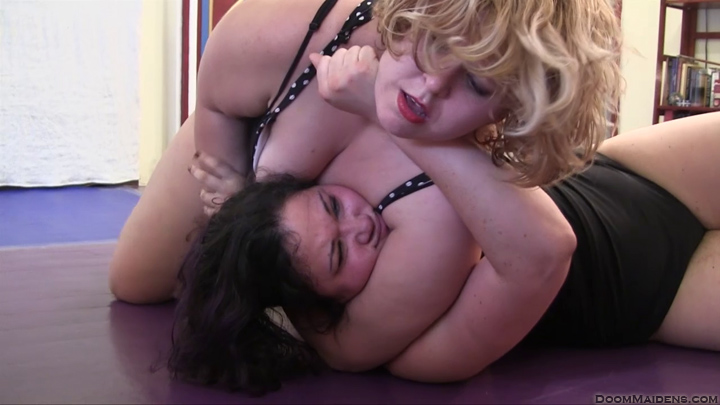 Ridgewood, NYC. Saturday, November 18, 2017
Time: 2 pm – 8 pm
AFTER THE EVENT, YOU CAN EMAIL THEM REGARDING EVENT VIDEO PURCHASES
---
NEW FEMALE SUBMISSION WRESTLING VIDEO
EVADNE VS FeFe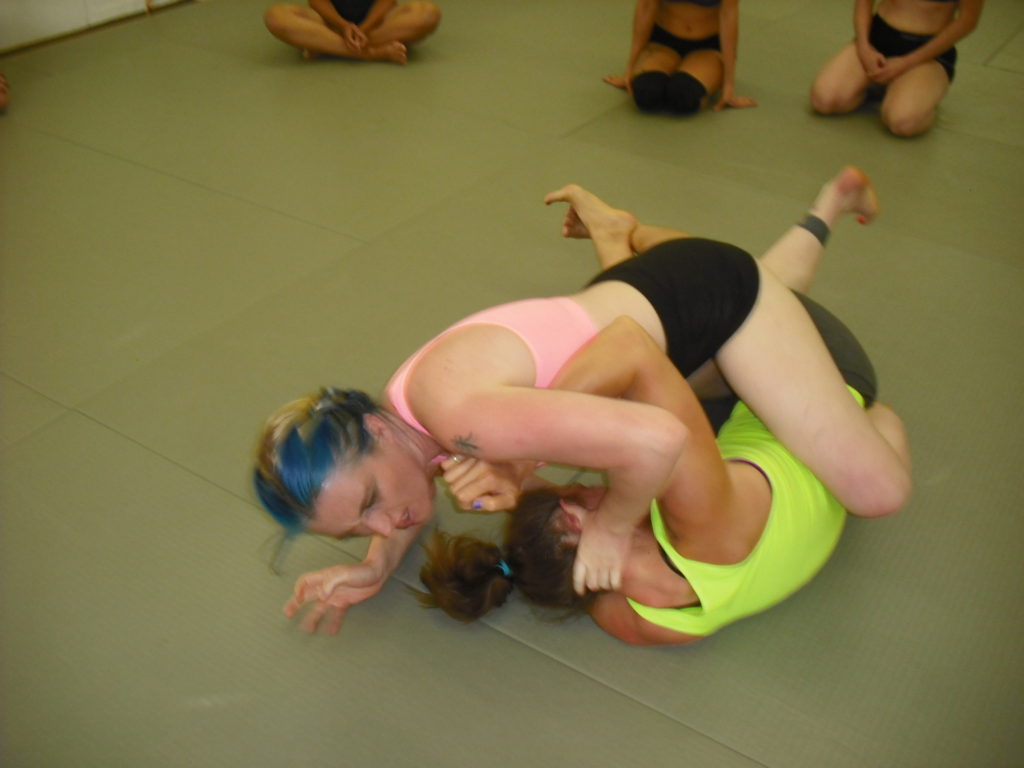 Two close friends battle it out at the Dojo in an aggressive match.
Please enjoy.
---
THE GLOW IS BACK FOR 2017
NETFLIX'S GLOW WOMEN'S WRESTLING THAT IS
GLOW is an American comedy-drama television series created by Liz Flahive and Carly Mensch. The series revolves around a fictionalization of the characters and gimmicks of the 1980s syndicated women's professional wrestling circuit, the Gorgeous Ladies of Wrestling (or GLOW) originally created by David McLane. The first season consists of 10 episodes and was released via Netflix on June 23, 2017.
WATCH IT NOW. GLOW WILL PUT A SMILE ON YOUR FACE.
---
DWW ARTICLE UPDATES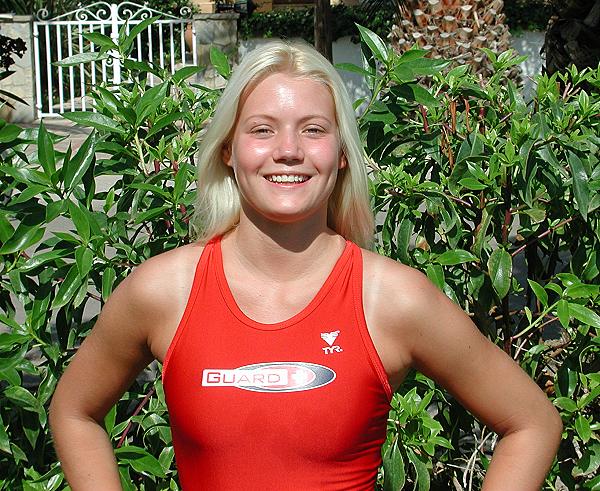 AMONG THE LONG LIST OF DANUBE WRESTLING GREATS, THERE ARE MORE
ARTICLES ON THE DANUBE GIRLS PAGE FEATURING EVI, ANITA P,  ANNI, LENKA AND CHRISTINE.
YES, FIVE NEW UPDATES. DWW LIVES ON.
PLEASE VISIT, READ AND ENJOY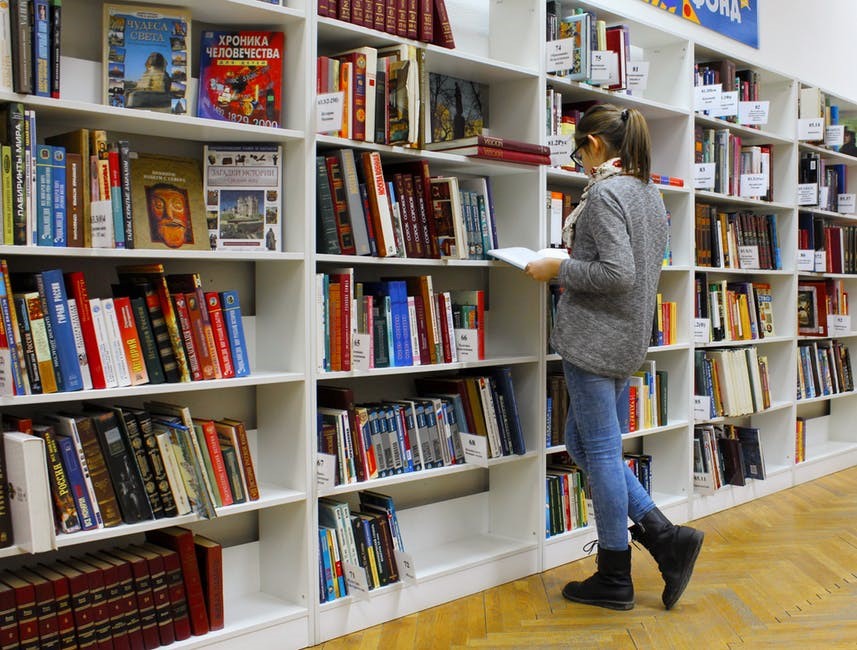 AND BY THE WAY. SHHHHH, THE DANUBE READING LIBRARY IS OPEN
---
GET YOUR MEMBERSHIP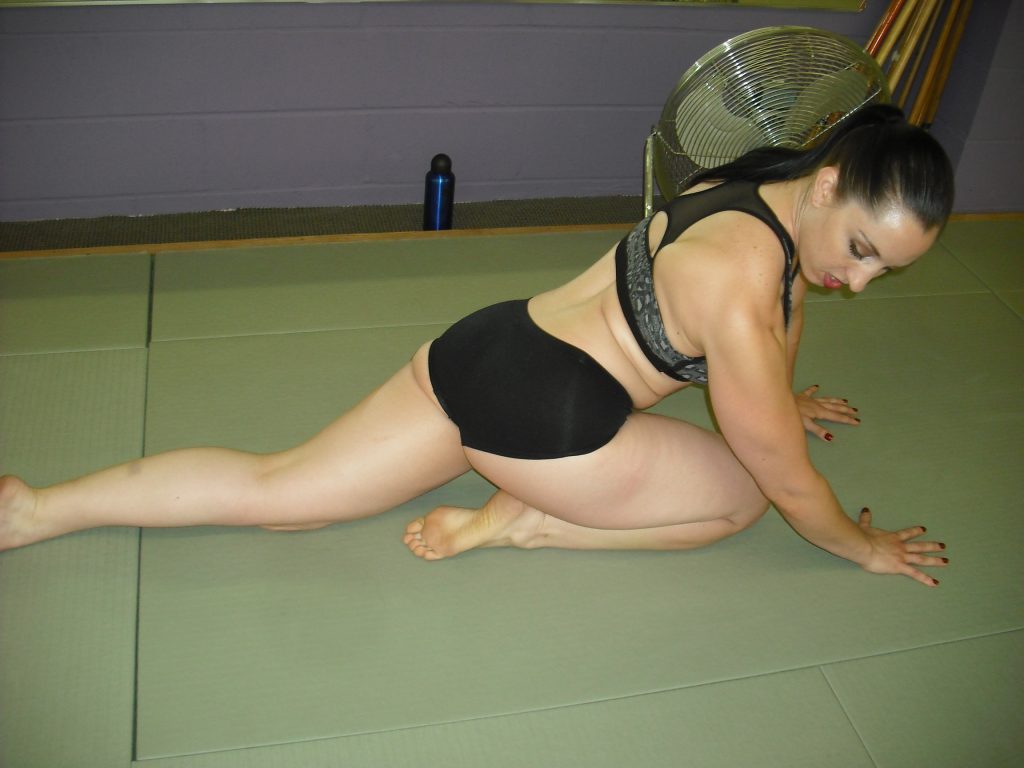 FEMALE VS FEMALE
SUBMISSION WRESTLING VIDEOS
SAN FRANCISCO GRAPPLING STARS
17 VIDEOS FOR ONLY $12.95
ENJOY THESE STREAMING VIDEOS THAT ENTERTAIN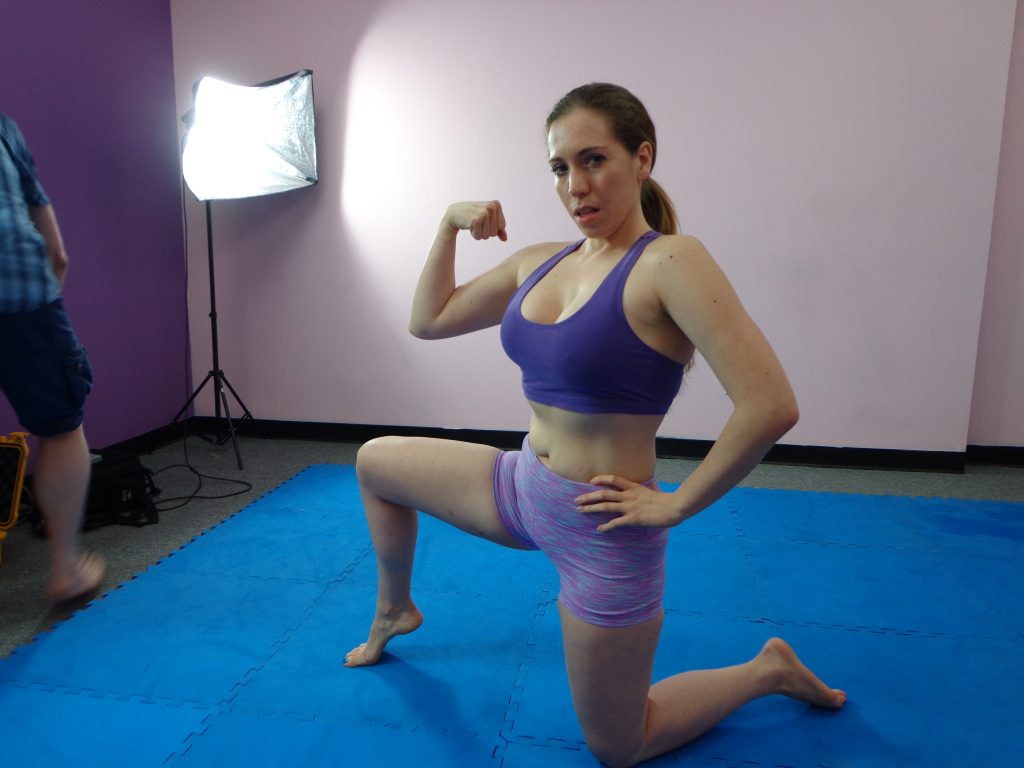 WITH MATCHES FROM THE GRAPPLING STARS STORE ONLY
SHOT FROM A DIFFERENT CAMERA ANGLE
IT FEELS LIKE A NEW MATCH
PLEASE VISIT THEIR PAGE AT
---
ARE YOU READY FOR
THE MAE YOUNG CLASSIC?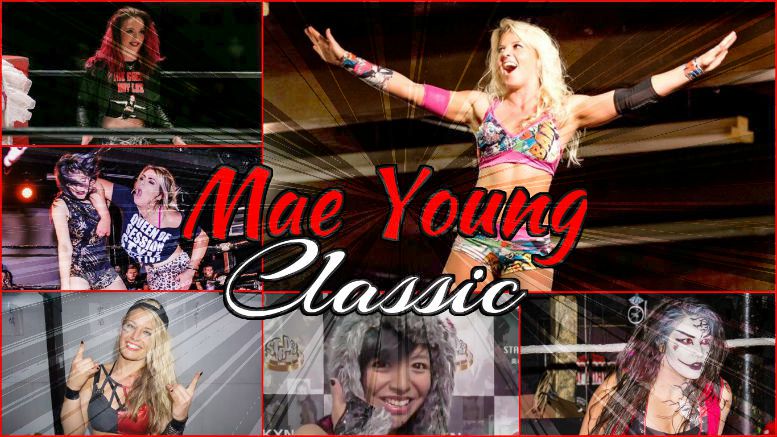 WWE PHOTO CREDIT
WWE announced that a women's tournament would be taking place in the summer of 2017 at a press conference during WrestleMania 33 weekend. There will be a total of 32 wrestlers competing.
The Mae Young Classic is an upcoming special event, promoted by the American professional wrestling promotion, WWE. It will be constituted by a 32 competitor tournament exclusively for women from both NXT and the independent circuit. The tournament took place on July 13, and 14, 2017 and the final match will take place on September 12, 2017.
---
MINXY LI'S SUMMER TRAVEL SCHEDULE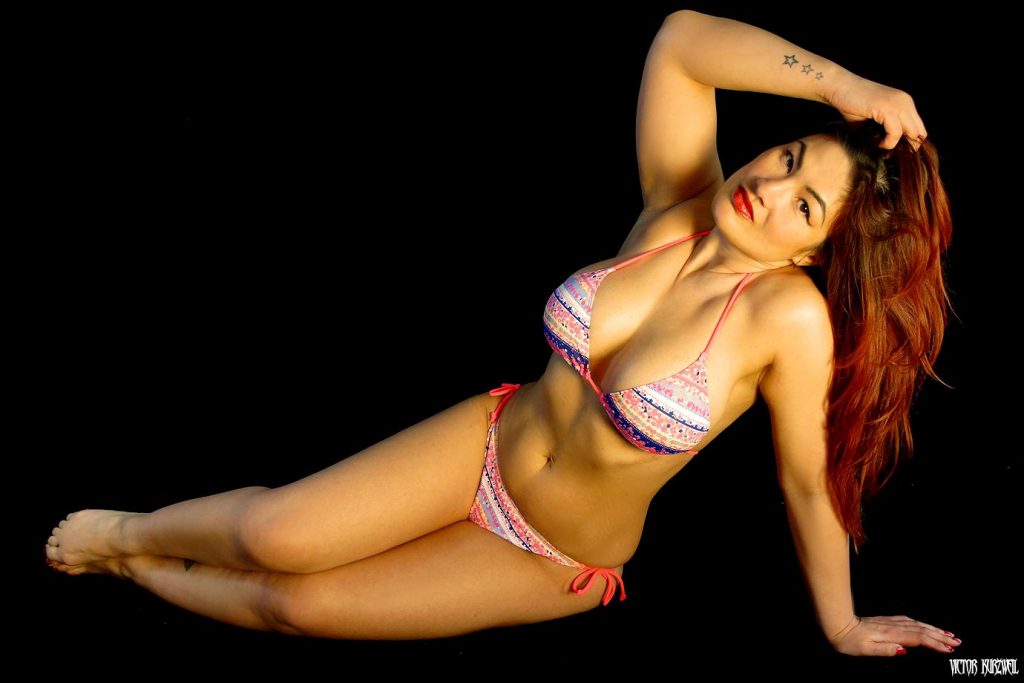 The following cities are booked, and confirmed for my summer 2017 schedule. I am available for sessions and custom clips in the following destinations and dates:
Amsterdam (Netherlands): 14-15 July
New York City (NY): 31 Aug-2nd September
Atlanta (GA): 6th September
LA (CA):  9-14 September
LV (NV): 16-18th September
 
Contact me directly via email: info@minxyli.com for your session and custom enquiries. Alternatively you can contact the following producers with your script orders:
---
ONE THOUSAND PLUS ONE THOUSAND EQUALS PASSION AND DEDICATION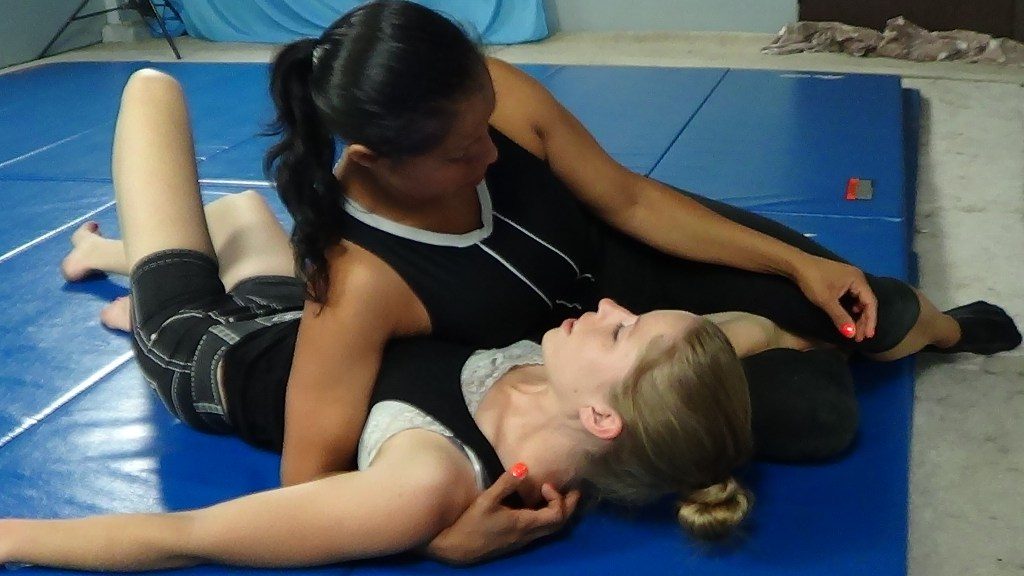 FEMCOMPETITOR MAGAZINE HAS SURPASSED PUBLISHING
OVER ONE THOUSAND, ONE THOUSAND WORD ARTICLES
AND YOU KNOW WHAT?
WE'RE JUST GETTING WARMED UP
PLEASE KEEP READING, WE HAVE GREAT PLANS ON THE BOOKS
---
SATIVA IS A WRESTLER TO WATCH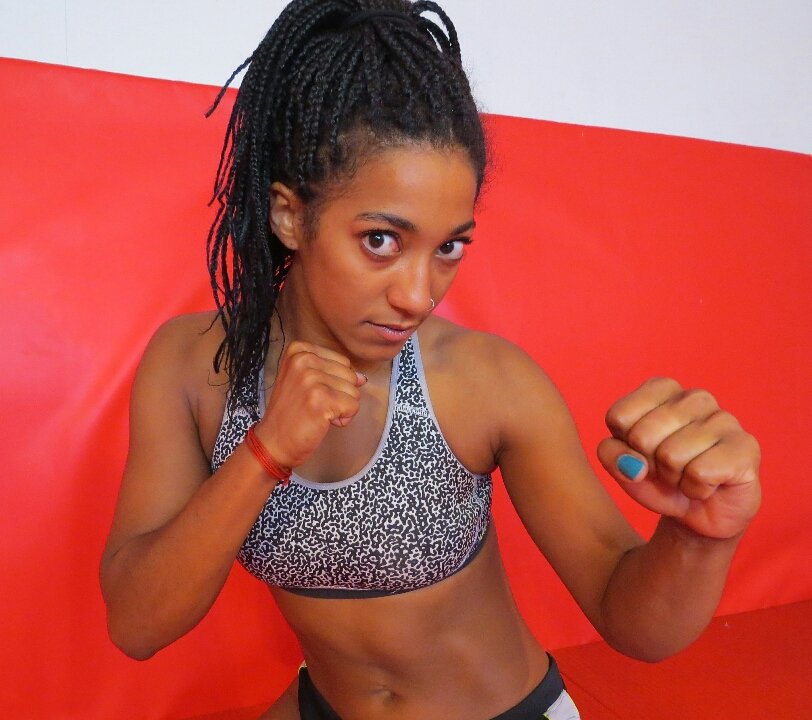 SHE IS MAKING A NAME FOR HERSELF WRESTLING IN LONDON ACROSS THE POND
AND TRAVELING OUTSIDE OF IT TO COMPETE AT THE GREAT FEMWRESTLE EVENTS IN GERMANY
READ ABOUT HER HERE
OR WATCH HER WRESTLE HERE
---
KAIT SNOW VS SAMANTHA GRACE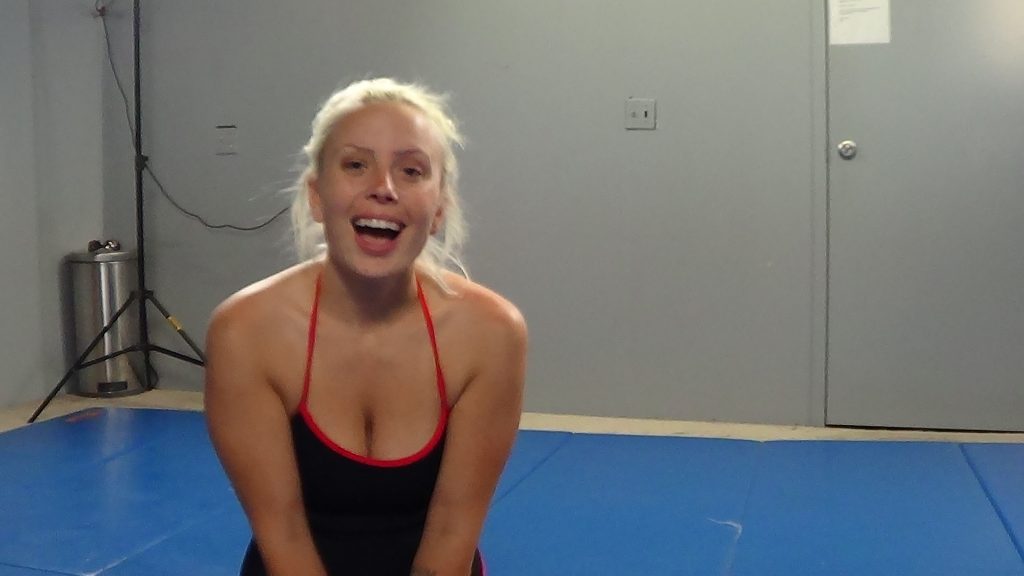 GRAPPLING STARS MAY 2017 VIDEO RELEASE
WATCH SAN FRANCISCO BLONDE KAIT SNOW TAKE ON SOUTHERN CALIFORNIA BEAUTY SAMANTHA GRACE IN AN INTENSE STRUGGLE
---
The Submission Room's Live Wrestling Event JUNE 17, 2017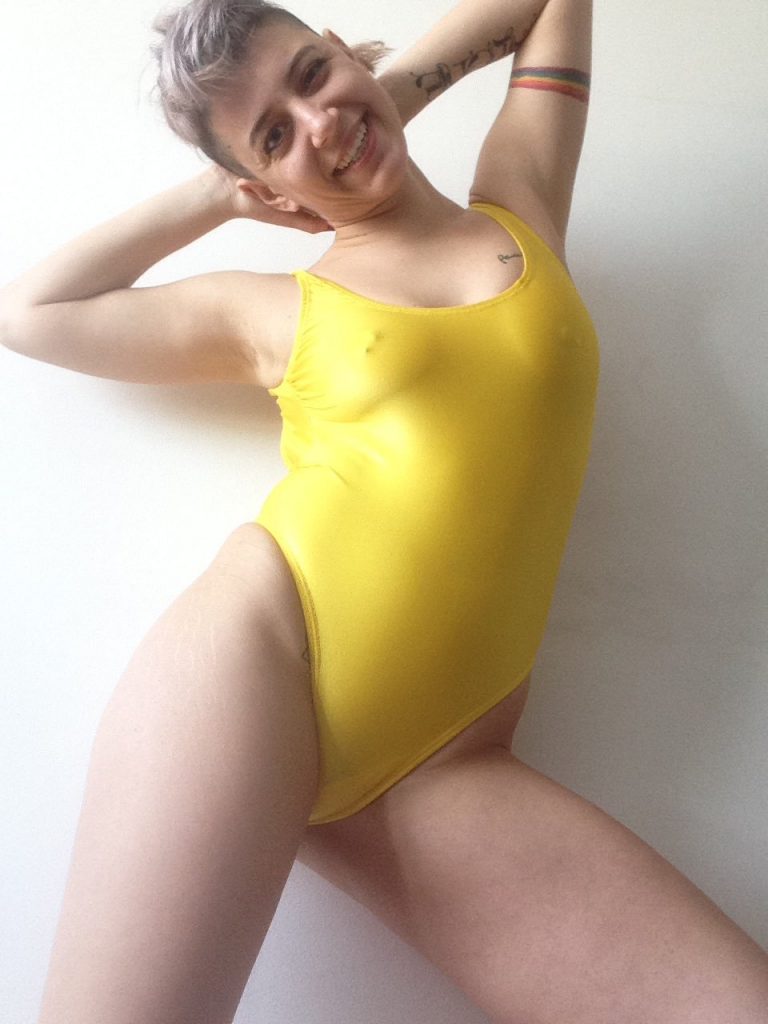 It's been nearly two years since the very first Submission Room Live Wrestling Event, back in June 2017. And we really have had some exceptional matches and all round good fun at the past 5 events. Therefore this one will be no different, in fact, maybe even better, some may argue.
---
FEMALE WRESTLING EVENT
Femwrestle presents the  Event "NR10 in May"
in Troisdorf close to Cologne
We are happy to meet all new and old fans again here, and offer you a big and great weekend with international top fightergirls.
It will take place on 20-21 May 2017 , visitors get the exact address after booking a ticket.
The Event will be in Troisdorf near cologne
The train station is just a short walk distance to the location, Cologne Bonn Airport is about 15 minutes away, 18 km to Bonn, Cologne about 20km
---
SPECIAL OFFER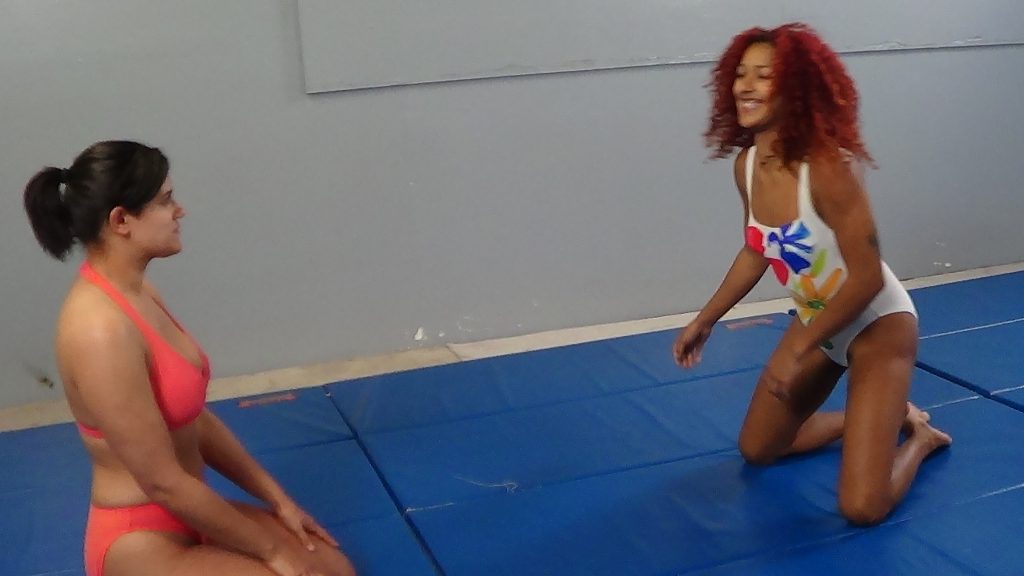 If you love watching Daisy Ducati grapple and dominate, please travel to the Grappling Stars store.
Three matches packaged at a very discounted price are waiting for you.  
---
WWE star Rosa Mendes retires from industry after 10-year career across Raw and Smackdown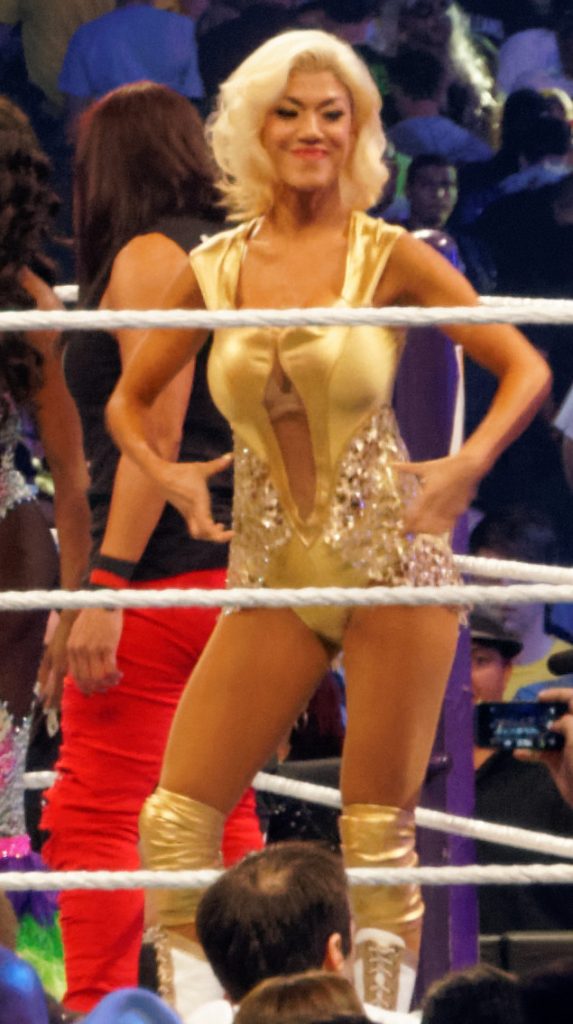 Photo credit By Miguel Discart from Bruxelles, Belgique. You can read the story at:
---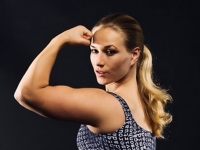 ---
USA Wrestling declares February 10-19 as Women's Wrestling Week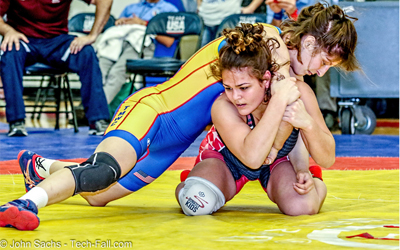 http://www.teamusa.org/USA-Wrestling/Features/2017/February/08/USA-Wrestling-declares-Feb-10-19-as-Womens-Wrestling-Week
---
BEAUTIFUL WRESTLER – SAMANTHA GRACE (left)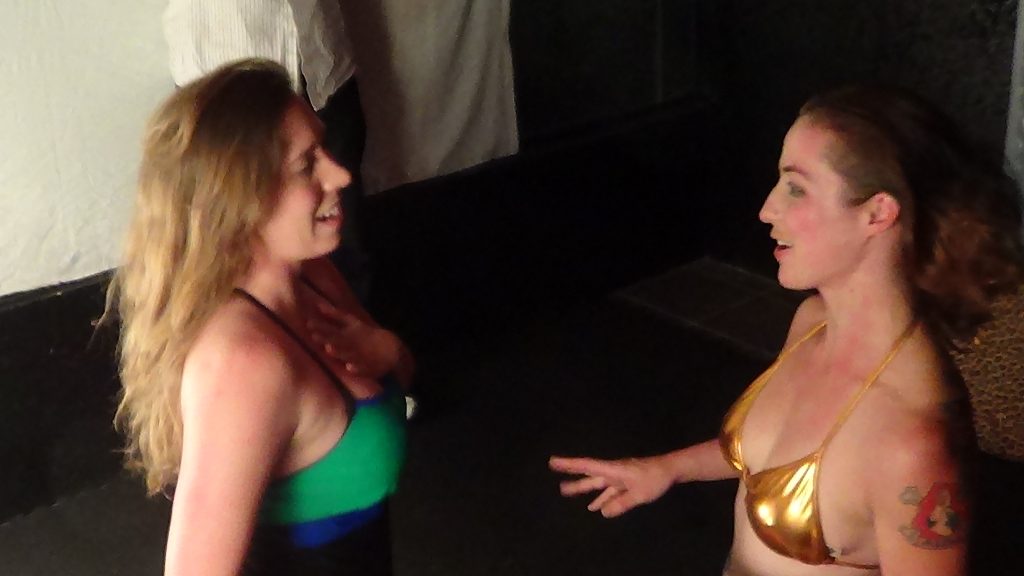 ---
MEET A PHOENIX MUSCLE GIRL
She's an amateur bodybuilder, and a fitness professional with a degree in health education. Some experience in boxing and wrestling too.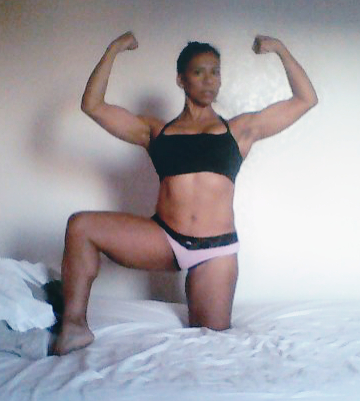 WE'RE TOLD SHE PROVIDES GREAT SESSIONS.
---
Triple H says WWE's female stars have 'changed the business'
'Our women knock the ball out of the park every night'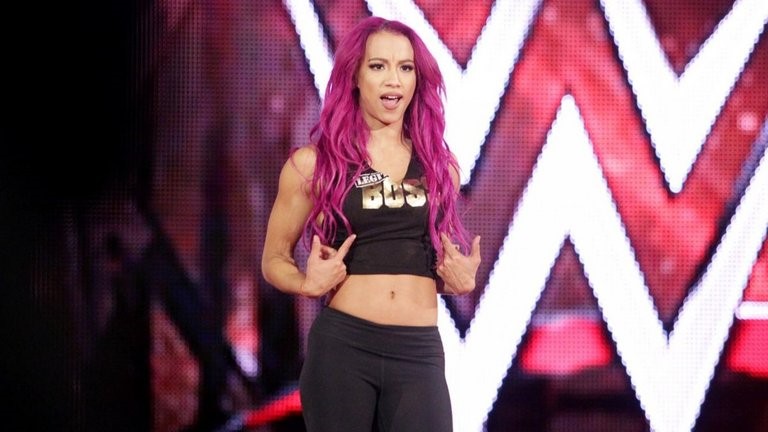 photo via skysports.com
Triple H says Sasha Banks and Charlotte's Hell in a Cell main event was a richly-earned reward for WWE's female wrestlers "changing the business".
Banks and Charlotte became the first women to compete inside Hell in a Cell and main event a main roster pay-per-view when they faced each other in a 23-minute classic in Boston in October.
Triple H – speaking to Gorilla Position podcast host James Delow – revealed WWE chairman Vince McMahon needed no convincing that the women were ready to be handed such a significant spot.
To hear more from Triple H on the evolution of women's wrestling and how he has found transitioning from a full-time performer to a backstage role, plus full reviews of this week's Raw and Smackdown, listen to the Gorilla Position podcast.
---
January 25, 2017
WWE Royal Rumble 2017: Featuring Female Entrants Will Raise Profile Of Division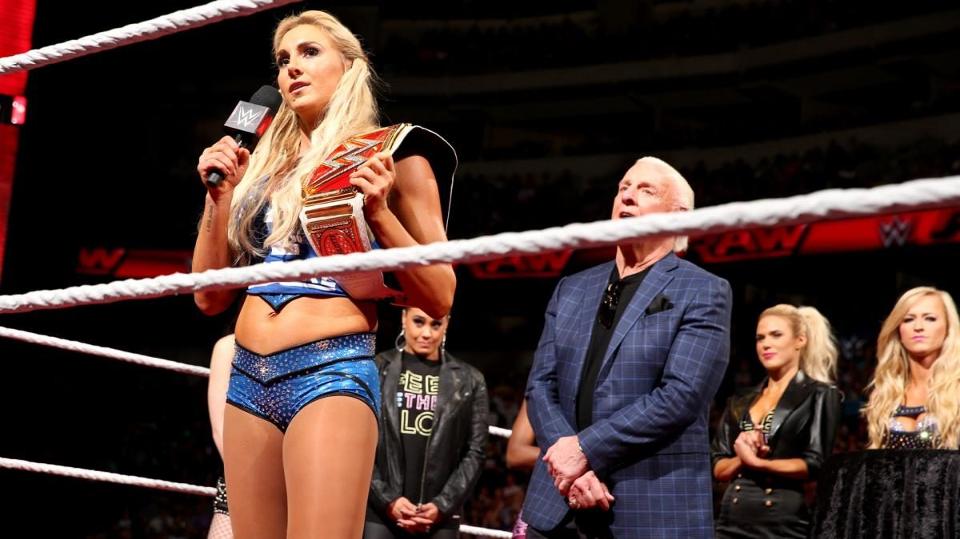 wwe photo credit
Please click on the link below for the article.
---
NEW VIDEO AT SAN FRANCISCO GRAPPLINGSTARS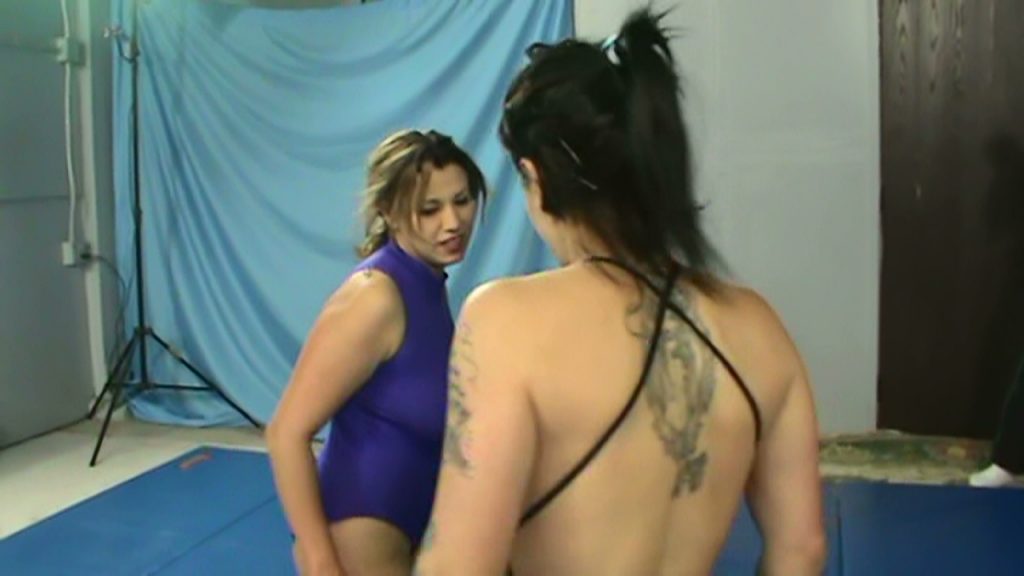 The gorgeous shapely San Jose tough girl Olivia D'Angelo takes on the curvy model Dana in a very aggressive match.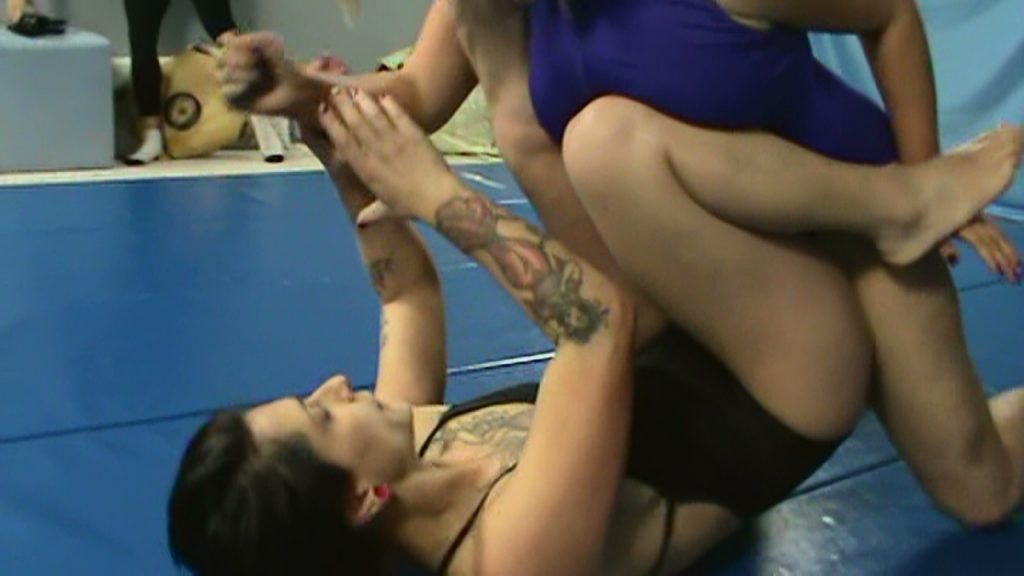 To our surprise, Dana got the early upper hand but can she keep it?
---
A STAR NEEDS OUR HELP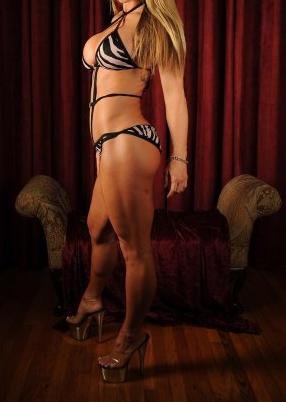 According to her WB270 page, "Tommi was struck by a car while biking a month ago and has subsequently needed ACL surgery.  Needless to say, she will be unable to do sessions for a while while she recovers.  Any help you can give will be deeply appreciated." You can click on the link below or email her at TonedTommi@yahoo.com

---
DO YOU KNOW THE WAY TO SAN JOSE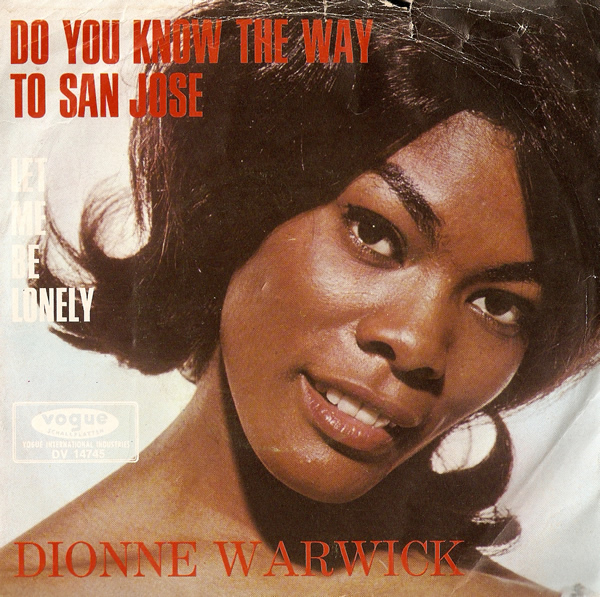 "Do You Know the Way to San Jose" is a 1968 popular song written for singer Dionne Warwick by Burt Bacharach (music) and Hal David (lyrics). The song was Ms. Warwick's biggest international hit, selling over a million copies and winning Warwick her first Grammy Award. It tells the story of a native of San Jose, California who, having failed to break into the entertainment field in Los Angeles, is set to return to her hometown.
GREAT WRESTLING IN SAN JOSE
DURING 2017 AT FCI WOMENS WRESTLING WE WILL TRAVEL WITH YOU ALONG THE SOUTH BAY CORRIDOR TO SHARE STORIES ABOUT THE CITIES ALONG THE WAY. FROM  THE SAN FRANCISCO AIRPORT TO  SAN CARLOS, SAN MATEO,  FOSTER CITY, BURLINGAME, MENLO ATHERTON, STANFORD UNIVERSITY AREA AND THE GLORIOUS SILICON VALLEY, THERE ARE MANY STORIES TO TELL, RESTAURANTS TO ENJOY AND RECREATION TO BE HAD.
PREVIOUSLY WE STARTED WITH ARTICLES ABOUT THE WCWA, GERMANY, ENGLAND AND IN 2016 THE SCENIC CZECH REPUBLIC.
AS GRAPPLINGSTARS FOCUSES ON THE CITY  OF SAN FRANCISCO, WE'RE CONFIDENT YOU'LL LEARN THINGS ABOUT THE SAN FRANCISCO TO SAN JOSE CORRIDOR THAT YOU DIDN'T KNOW.

SO PLEASE KEEP CHECKING IN AT FCIWOMENSWRESTLING.COM.
MS. WARWICK KNEW IT WAS A GREAT PLACE AND SO DO WE.
---
2016 WAS FUN, MEMORABLE AND EXPLOSIVE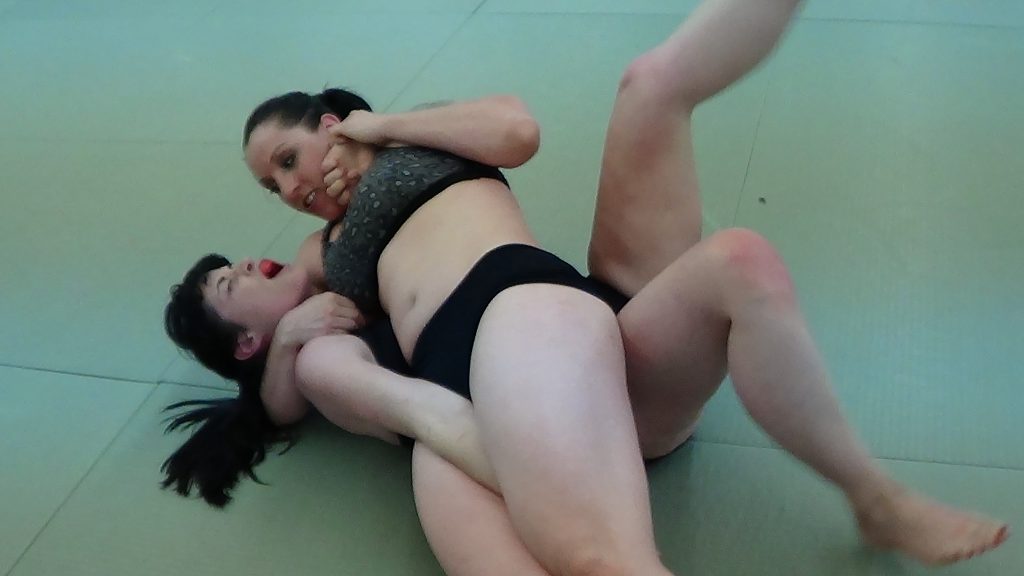 IN APRIL OF 2014, FEMCOMPETITOR MAGAZINE FIRST BEGAN PUBLISHING
NOW WITH OUR FOUR COOPERATIVE SITES WE HAVE SURPASSED
4,432,431  SITE VIEWS!
THE NEW WORLD OF UNITED FEMALE SPORTS IS UPON US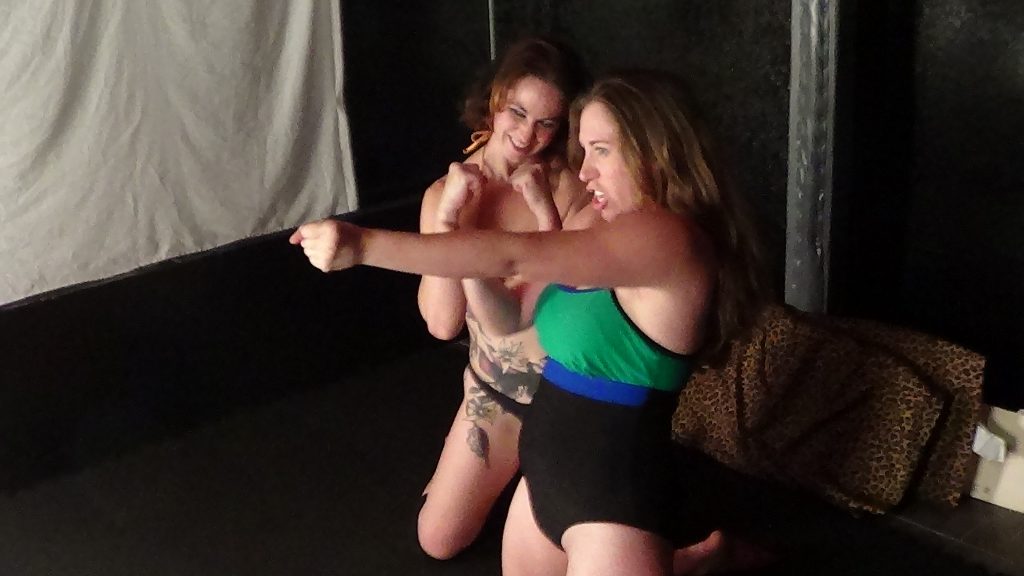 FAR MORE FUN TO COME IN 2017
---
FCI WOMENS WRESTLING UPDATE DECEMBER 27, 2016

PLEASE GO TO "DANUBE GRAPPLERS" AND "USA FEM WRESTLERS" AT THE TOP OF THE PAGE AND ENJOY THE FRESHLY POSTED ARTICLES. fciwomenswrestling.com

---
NEW RECORD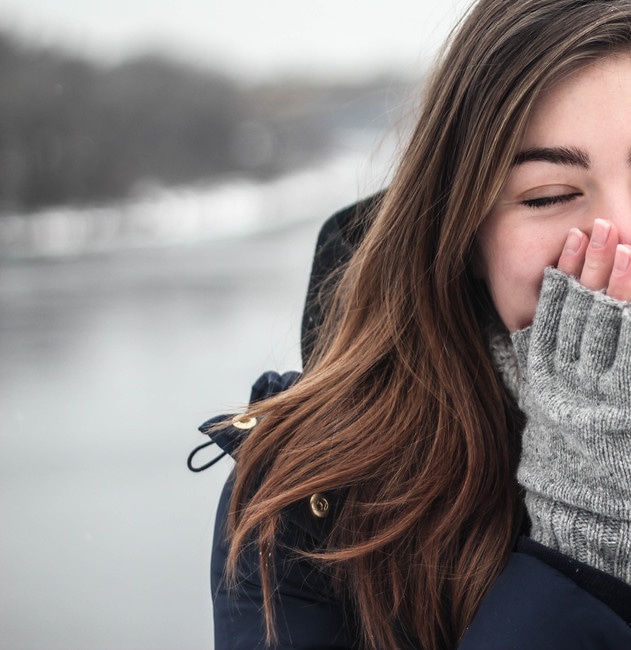 OVER 900, ONE THOUSAND WORD ARTICLES PUBLISHED AT FEMCOMPETITOR MAGAZINE
AND WE'RE STILL SUPER EXCITED!!!
MORE IDEAS, MORE BEAUTIFUL ATHLETIC WOMEN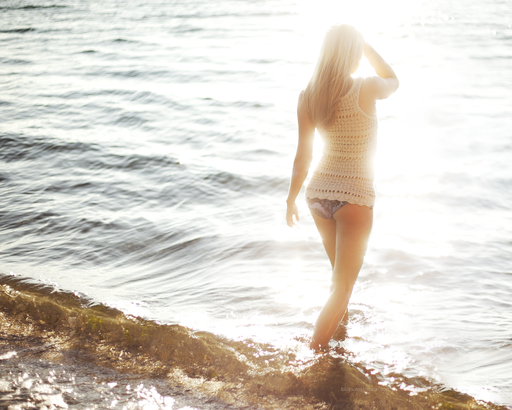 MORE UNIQUE STORIES ARE COMING
2017 IS GOING TO BE FUN
---
THE STORE IS OPEN
SAN FRANCISCO GRAPPLING STARS
SEVEN NEW VIDEOS – DECEMBER 11, 2016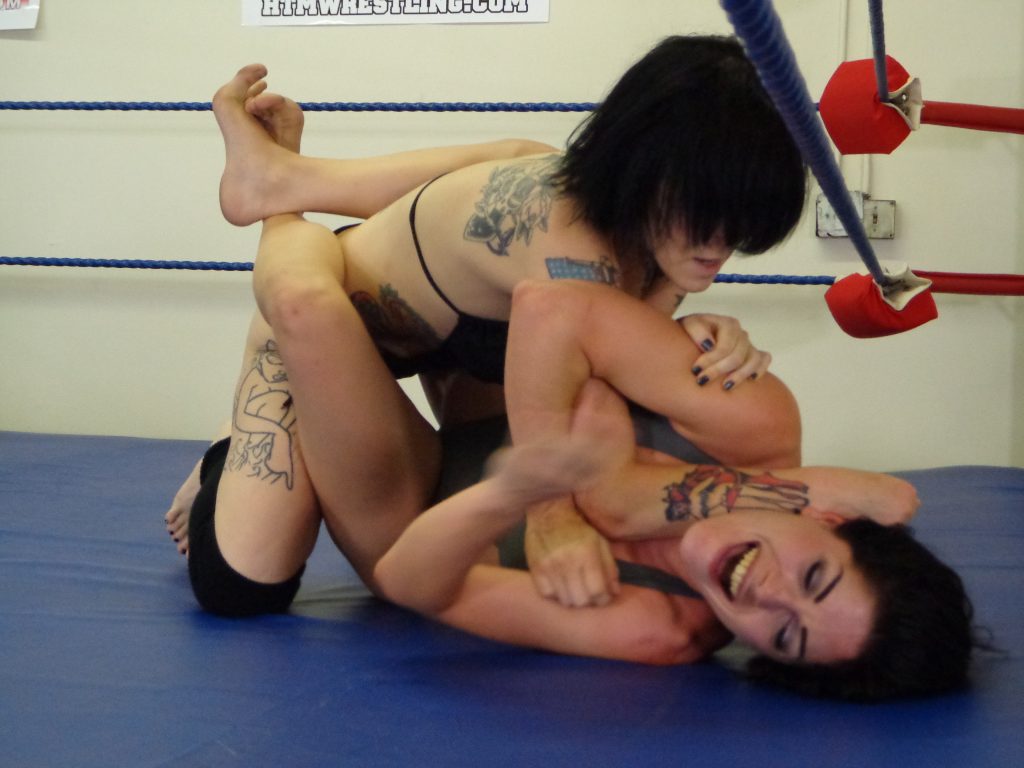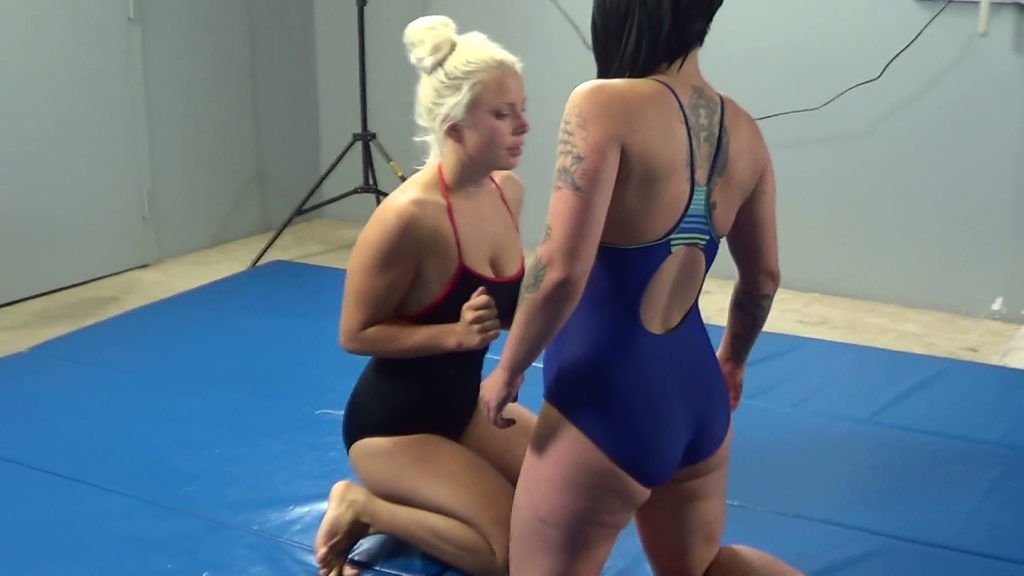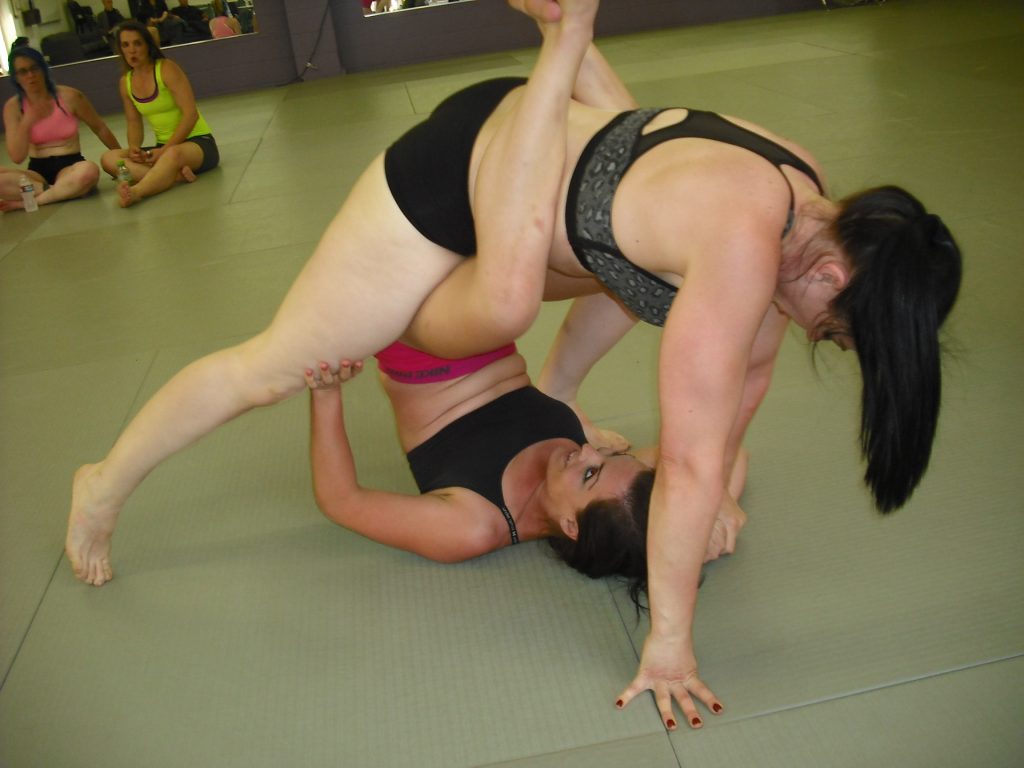 ---
OUR FEMALE FREESTYLE WRESTLING PAGE IS ATTRACTING A TON OF VIEWS
IT'S FEATURING GREAT GLOBAL GRAPPLERS LIKE ERICA WIEBE OF CANADA THAT MAKES ALL OF THE DIFFERENCE. 
Erica – left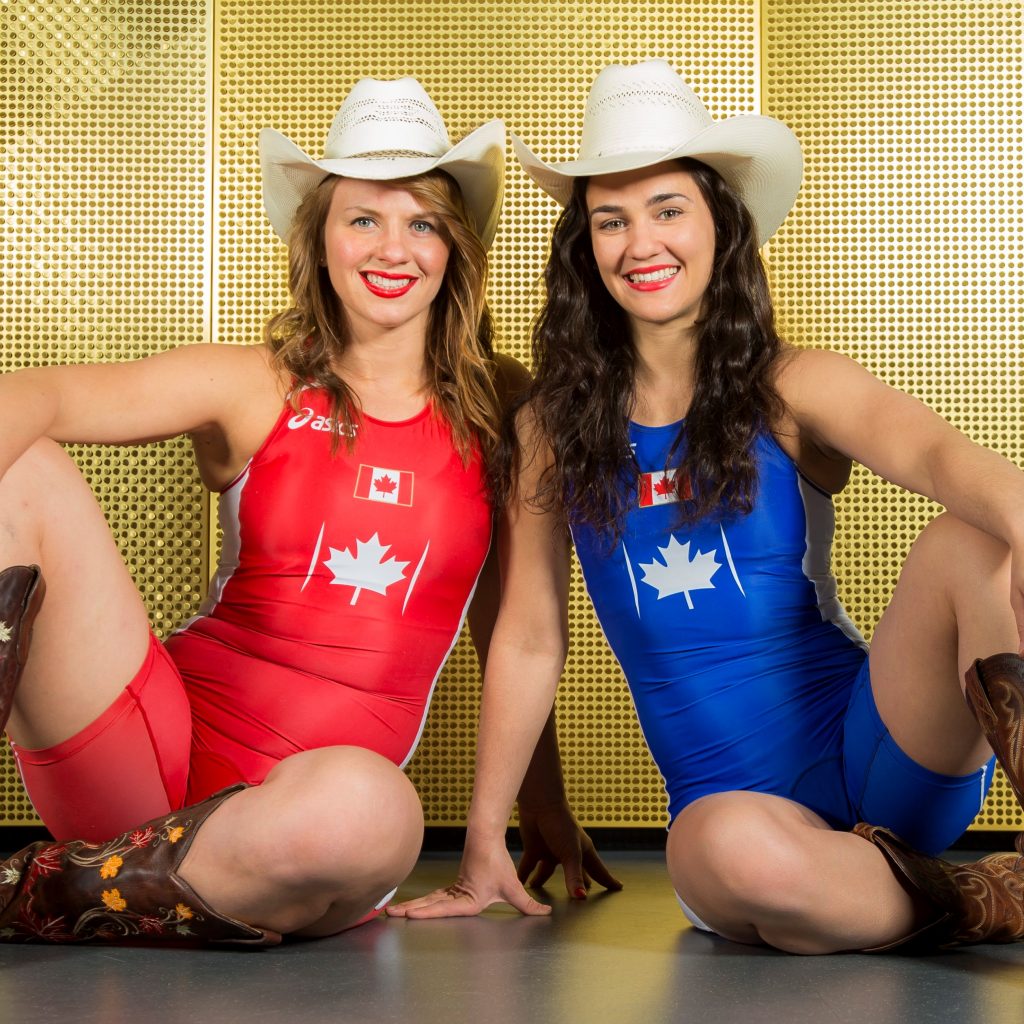 IF YOU HAVEN'T SEEN IT YET, YOU SHOULD CHECK THE PAGE OUT.
---
THE 2016 LIGHT WEIGHT TOURNAMENT IS OVER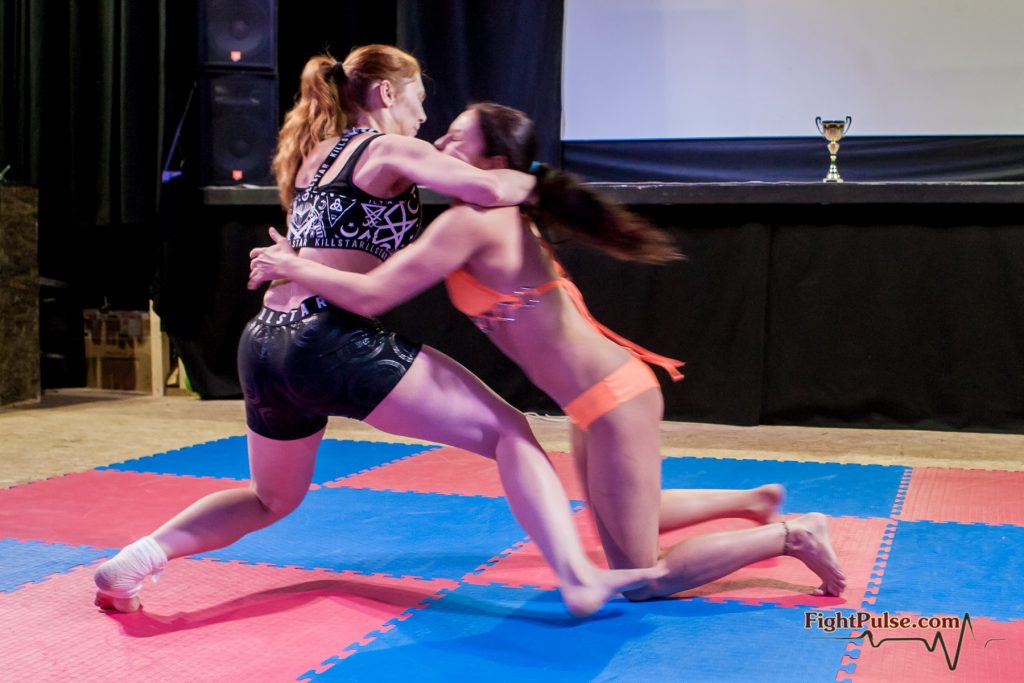 IT WENT OUT WITH A BANG AND A BOOM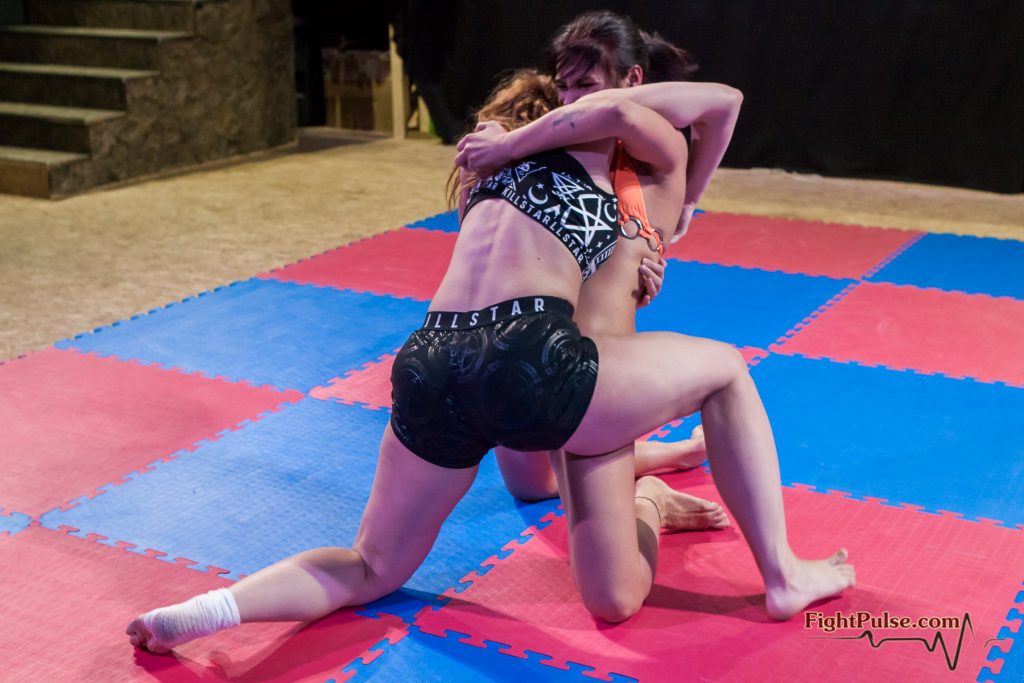 WE PURCHASED AND LOVED IT
CHECK OUT FIGHT PULSE FOR DETAILS
---
THREE ARTICLES ADDED
Please check out the Danube Grapplers page at FCI Women's Wrestling for three added articles.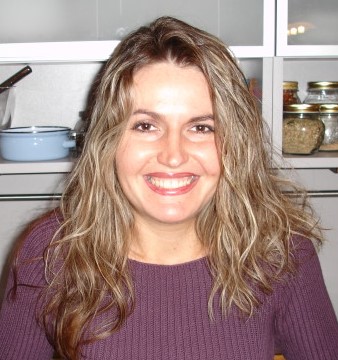 ---
November 1, 2016 ANOTHER SURGE
FEMCOMPETITOR MAGAZINE HAS NOW PUBLISHED
OVER 800, ONE THOUSAND WORD ARTICLES
THE WORLD OF UNIFIED FEMALE SPORTS IS GROWING BY THE DAY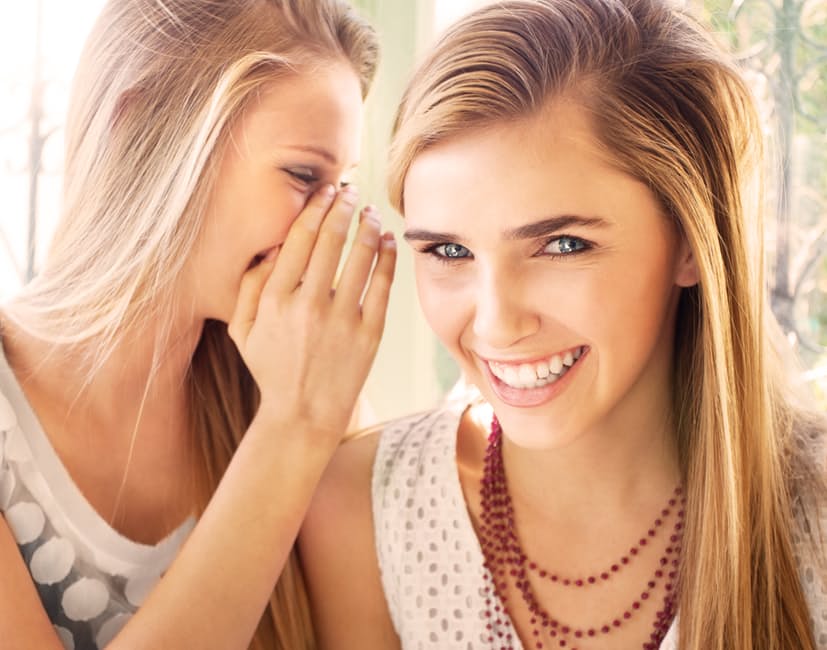 ---

SHE WAS ONE OF OUR GREATEST CHAMPIONS OF ALL TIME. WE WILL ALWAYS LOVE MILDRED
---
GRAPPLING STARS – FULL ARTICLES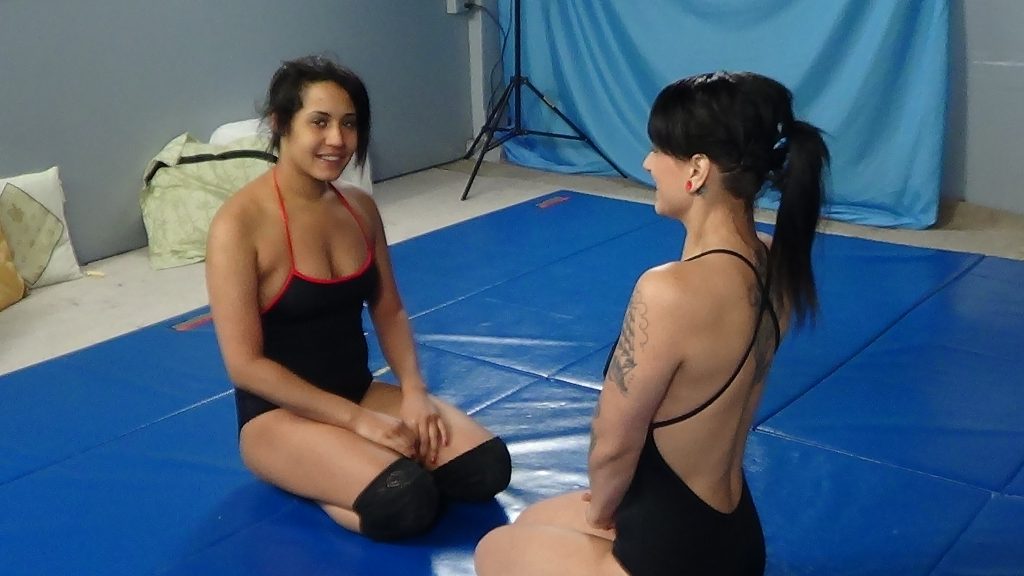 November 5, 2016
San Francisco Grappling Stars is a new co-operative non-nude, fully competitive female vs female wrestling site based in the San Francisco and San Jose area. Initially the posts were just photos but now the full articles are up. Here are the following pages on San Francisco Grappling stars.
Dinner and a Female vs Female Movie

– Article format. Enjoy the beautiful girls and the restaurants in San Francisco that they seem to symbolize.
Scouting Reports

– No fluff but after working with the competitors involved this report is an accounting of their physical and mental sporting makeup.
Sexy Female vs Female Wrestling videos

– You've seen them on photos behind the scenes and now you can purchase their ground level combat videos shot in a close up amateur style.
---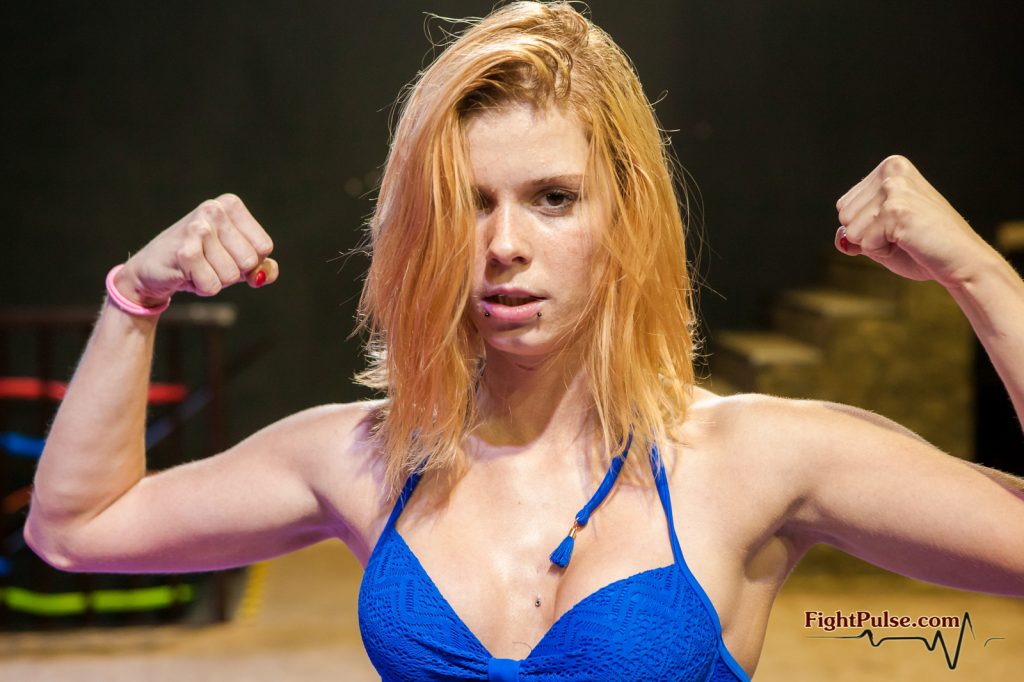 Dear Subscribers,
We would like to announce that Fight Pulse has hired a new professional photographer and all photos from now on will be of higher quality (except for two upcoming releases shot earlier – Jenni Czech vs Vargas (escape challenge) and Calypso vs Frank (escape challenge)). If you checked our latest release, you know that it includes a higher quality and bigger resolution (1800×1200) photoset.
We are dedicated to bringing you the best products in the industry and are always looking for ways to improve. Since there are quite a few customers who are interested only in photosets, and we were not completely happy about their quality, we decided to do something about it. Your feedback about the new photos is appreciated! Feel free to talk to us in the comments section below this post.

---
AS OF OCTOBER 24, 2016 WE HAVE NEW UPDATES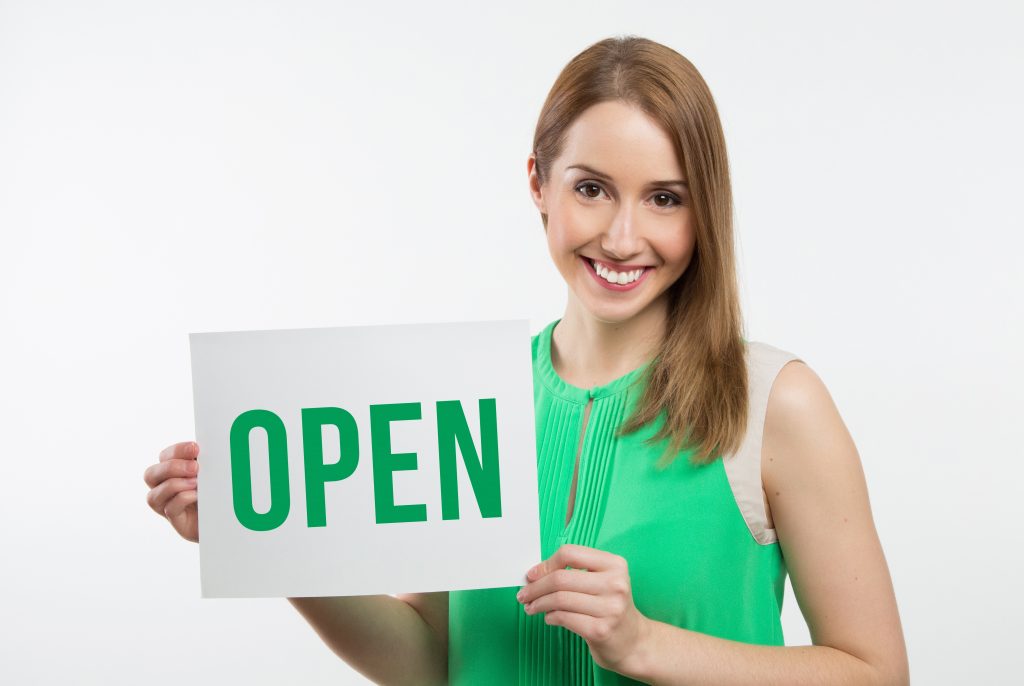 At our co-operative site FCI Women's Wrestling, we've updated all of the pages for your enjoyment. Please just simply click on the links and you will be magically transported.
---
MS. MONEY PENNY BARBER
YOU CAN FIND HER RARELY SEEN VIDEOS THERE (PENNY – LEFT )
VISIT THE NEW FEMALE WRESTLING VIDEO SITE, SAN FRANCISCO GRAPPLINGSTARS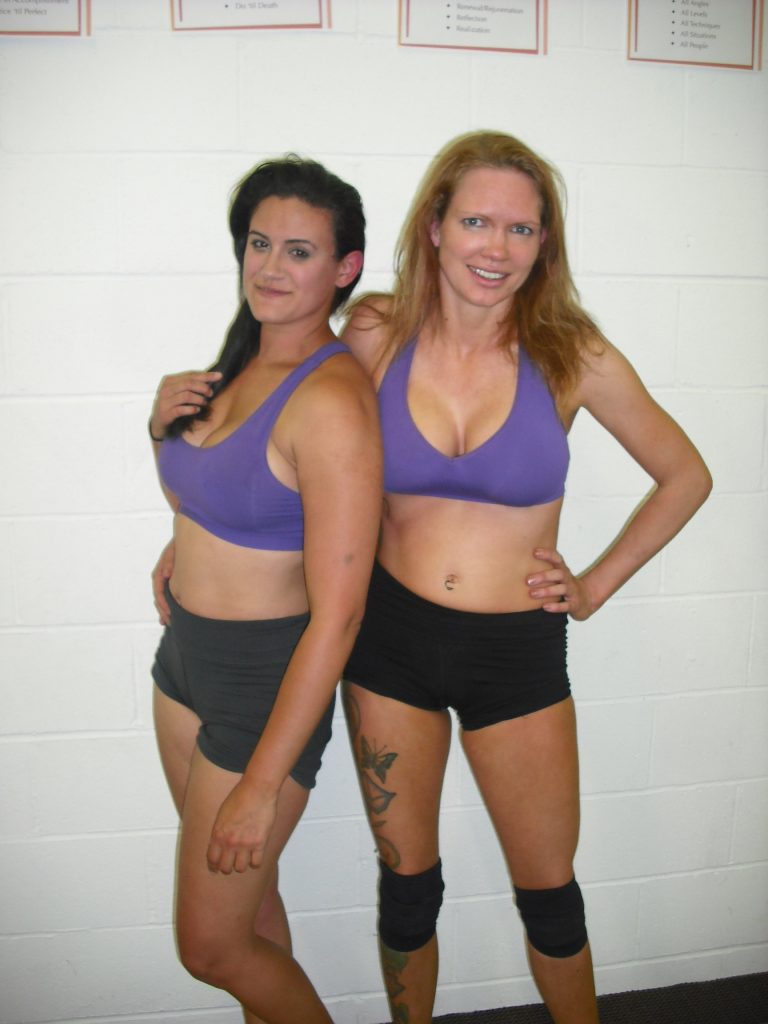 ---
OCTOBER 10, 2016
OVER 800 ONE THOUSAND WORD ARTICLES PUBLISHED
WOW! ANOTHER FEMCOMPETITOR MAGAZINE MILESTONE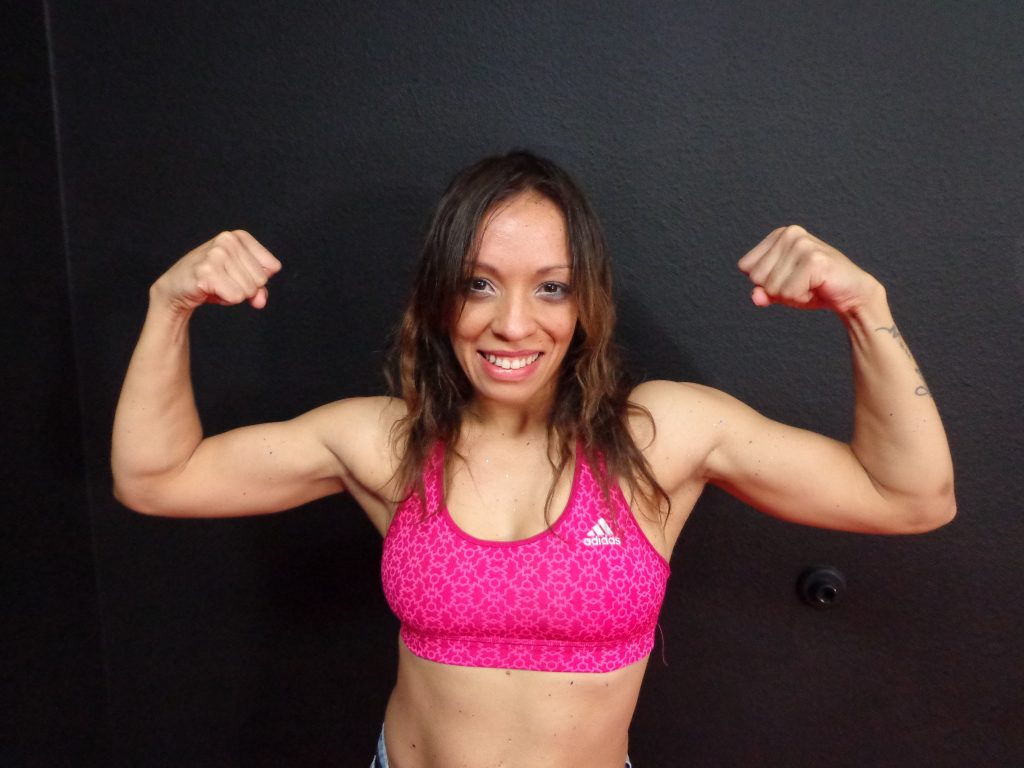 ---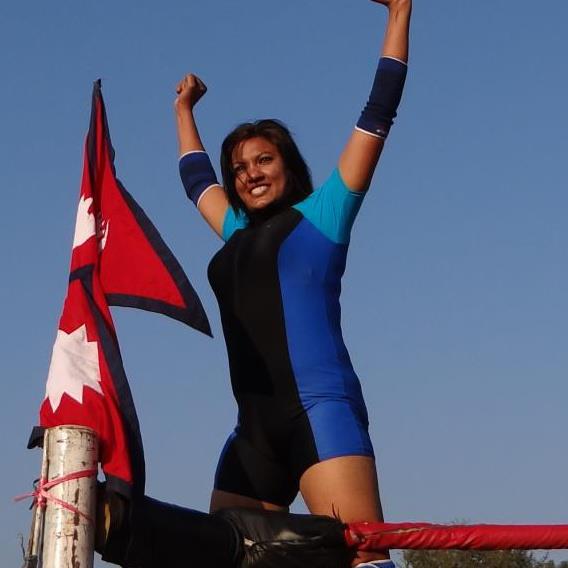 AUGUST, 2016 ANOTHER MILESTONE
FEMCOMPETITOR MAGAZINE HAS NOW PUBLISHED
OVER 700, ONE THOUSAND WORD ARTICLES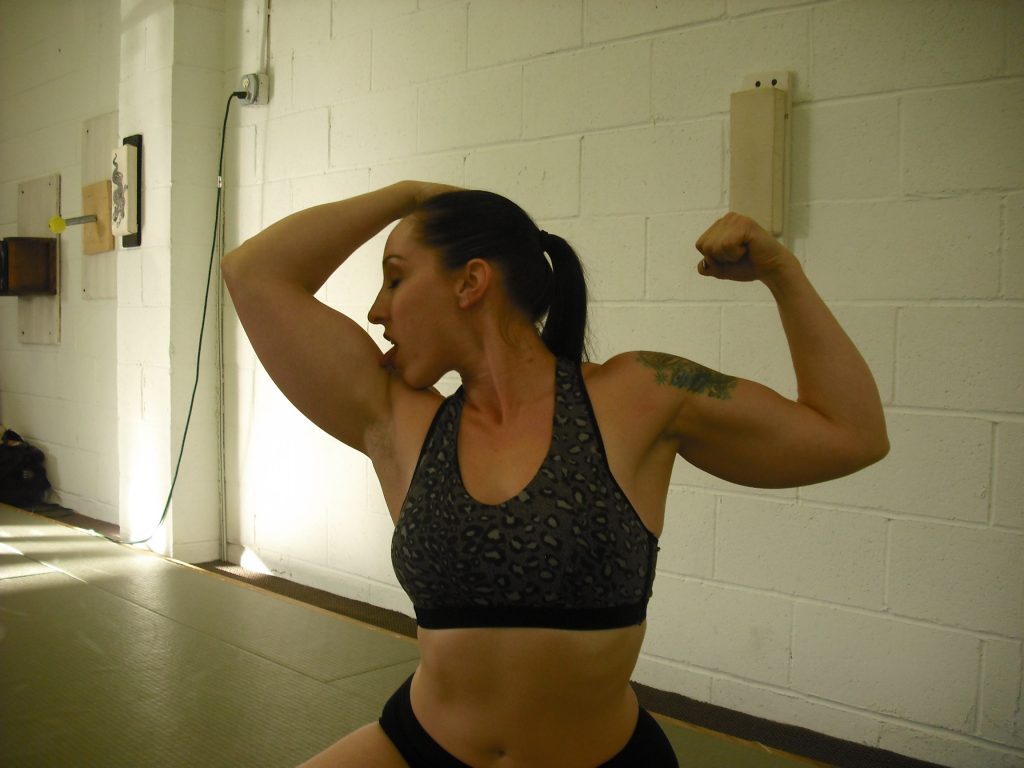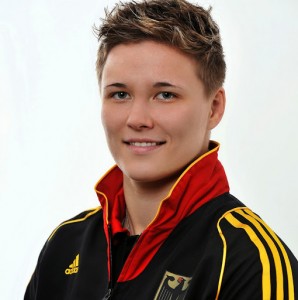 WE'VE UPDATED – AS OF AUGUST 4, 2016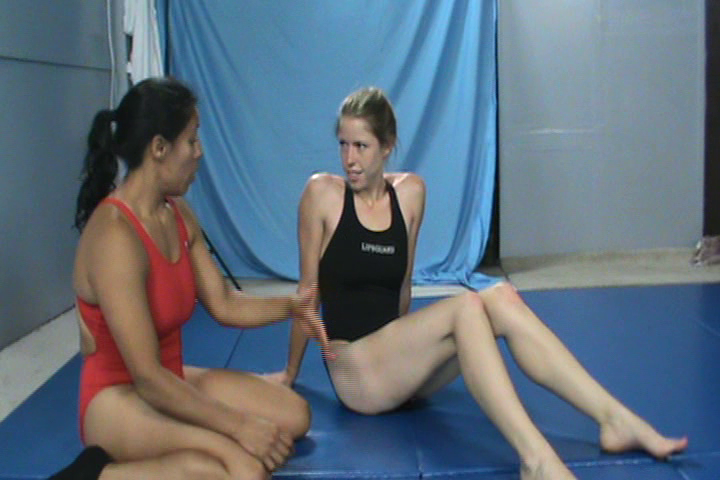 At FCIWOMENSWRESTLING.COM WE'VE UPDATED THREE PAGES (http://fciwomenswrestling.com/)
CHECK IT OUT
---
NEW GIRL ON THE WRESTLING BLOCK
SAPPHIRE STORM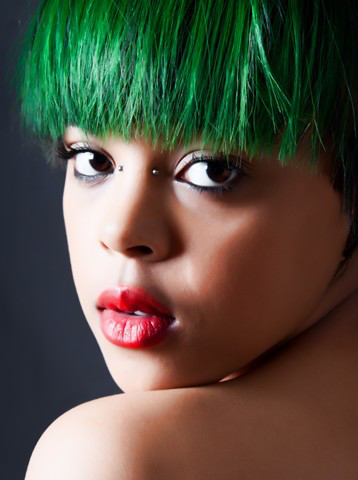 THE INDUSTRY IS VERY EXCITED TO WELCOME A NEW WRESTLING STAR. MODEL CITIZEN. MODEL WRESTLER.
READ FEMCOMPETITOR MAGAZINE, SUNDAY AUGUST 7, 2016
---
CADENCE – SHE WAS A GREAT SUBSTITUTE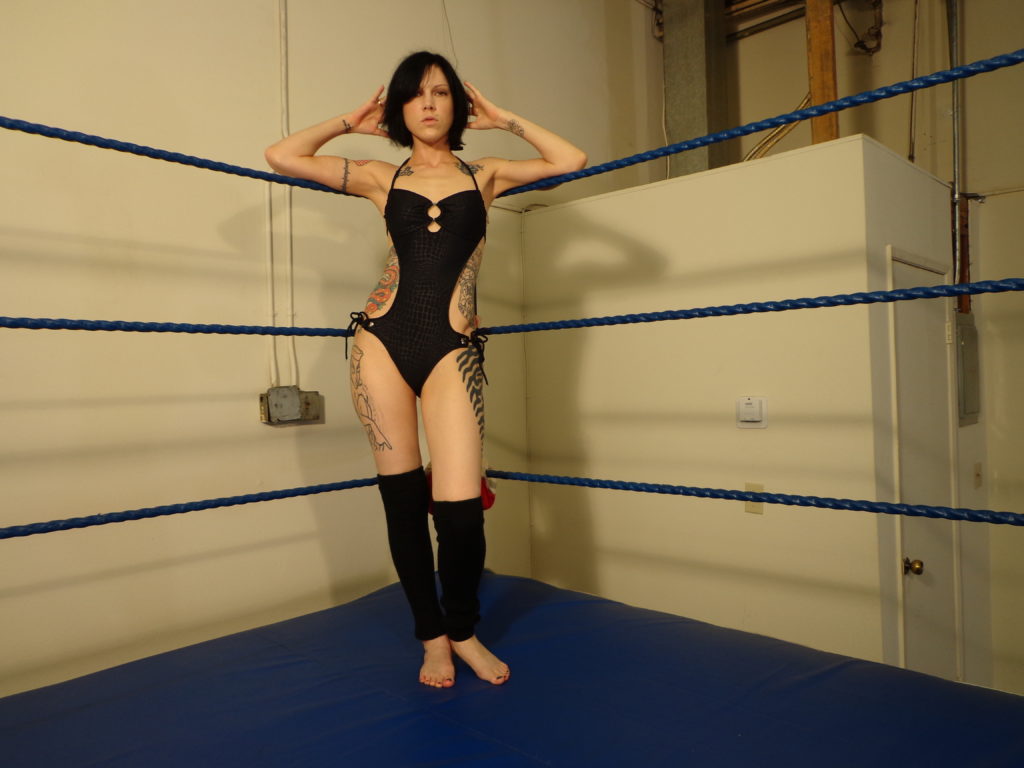 When we produced a video shoot in Canoga Park, two models cancelled on us and Cadence came to the rescue.
---
SUPER SEXY SANTANA GARRETT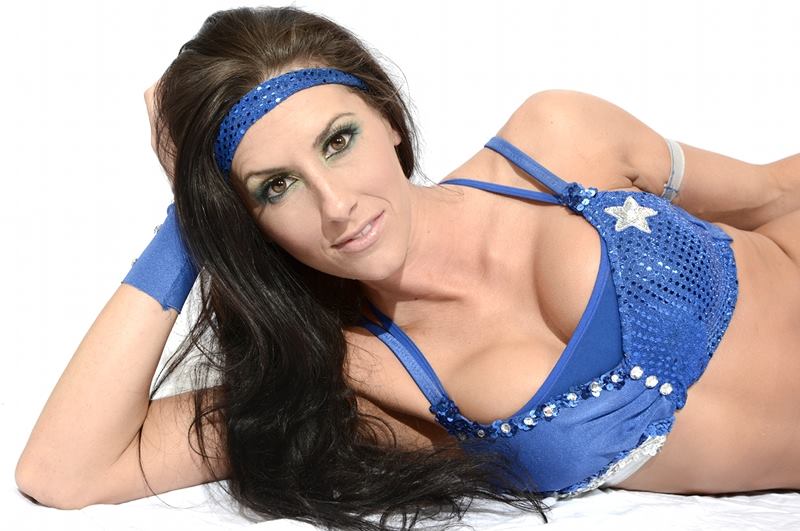 This was our very first extensive articles that spoke to the beautiful lady pros transitioning and wrestling in a fierce, competitive submission wrestling environment.
So we applaud Lady Pro super star Santana Garrett for having the courage to wrestle at Fresh Fite against a tough female submission wrestler.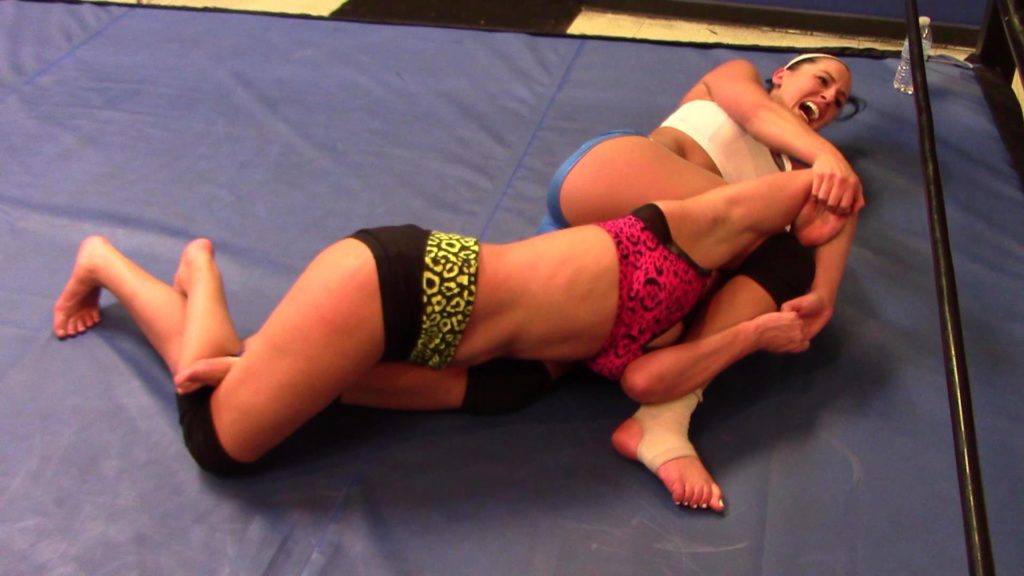 ---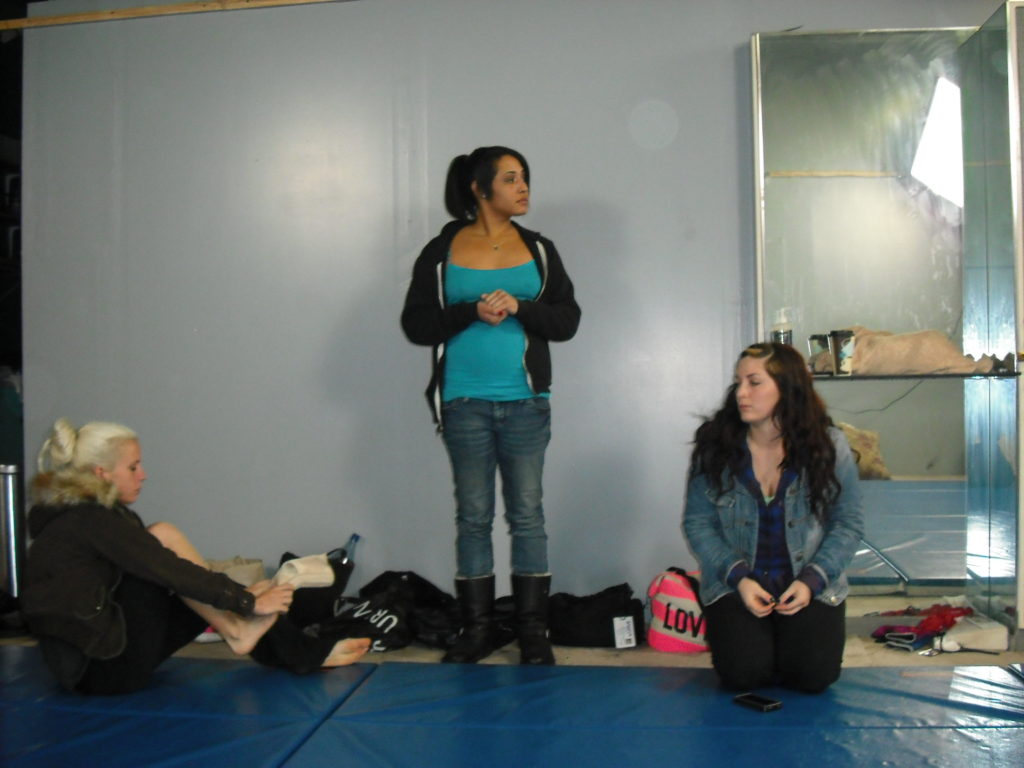 Meeting and working with the novice wrestler Eden (standing) was a joy. She is so cute and sweet you just want to kiss her on the forehead. Please enjoy her article.
.
---
EVERYONE IN NOR CAL LOVES ISAMAR. READ WHY. THREE TIMES IS A CHARM.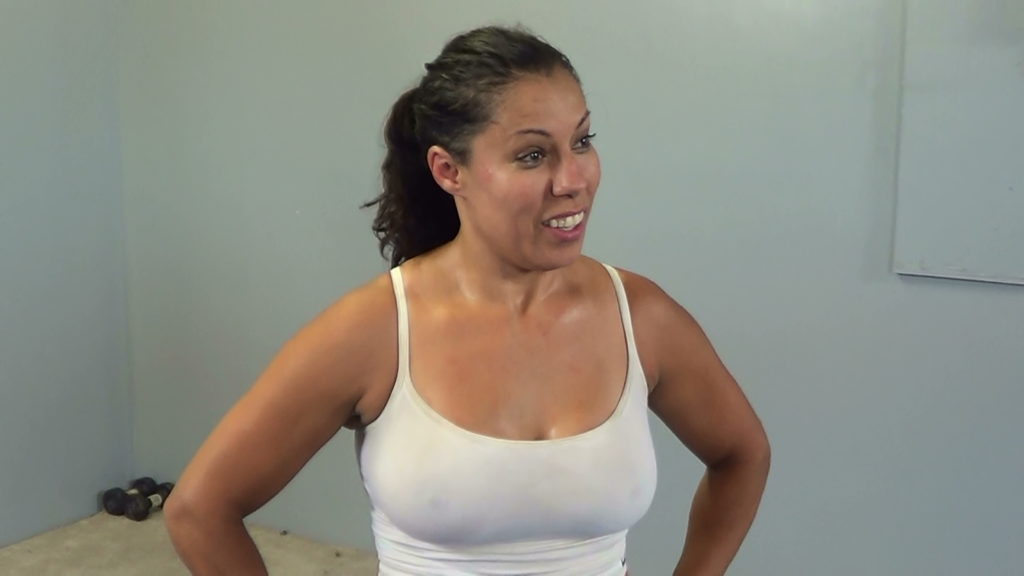 It's okay to have high expectations of Samantha Grace. She always exceeds them. Please enjoy her story.
---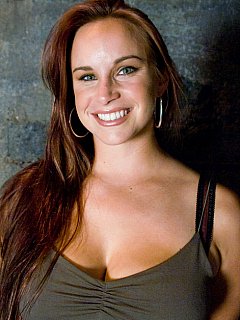 We've had dinner with Bella and a group in San Jose. It was all about Sushi. Bella is one beautiful dish. Wouldn't you agree? Click on the above title and enjoy your stay.
---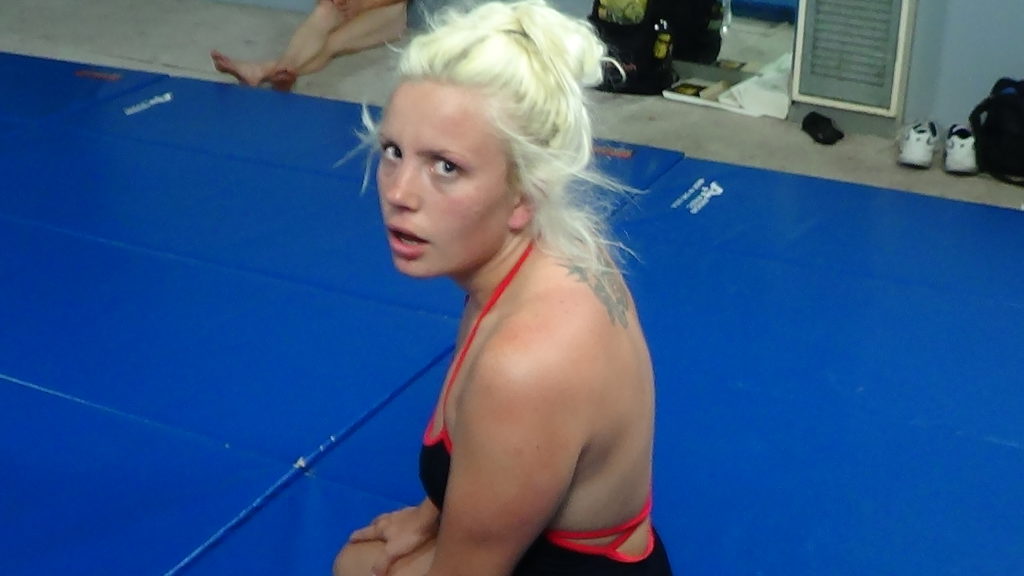 If there was ever a beautiful young girl that makes video taping our sport so much fun, it's Kait from the SanFrancisco Bay Area. We loved working with her. Enjoy.
---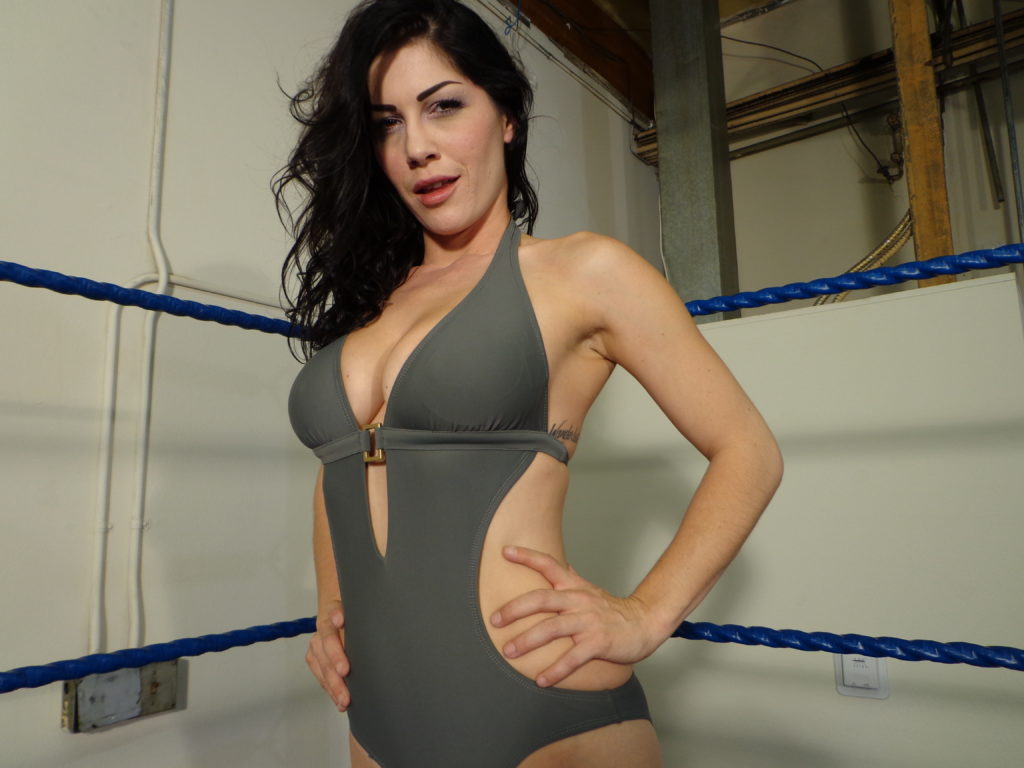 IS KYMBERLY JANE THE MOST BEAUTIFUL GIRL IN THE FEMALE SUBMISSION WRESTLING WORLD?
POSSIBLY. ONE THING FOR SURE IS THAT SHE IS THE MOST FUN. PLEASE ENJOY HER STORY.
---
AN INDUSTRY GREAT NEEDS OUR HELP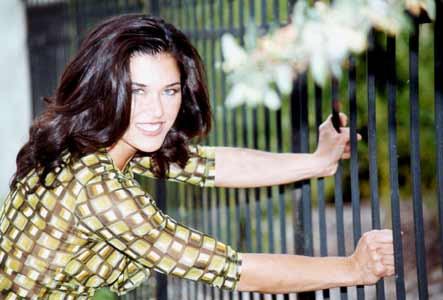 The female submission wrestler Tomiko has always been widely admired in our industry.
PLEASE VIEW HER RECENT VERY IMPORTANT CAUSE
My name is Tomiko.  A year ago, I was at a wrestling event in Europe.    During a take down, my left jaw hit the ground with so much force it knocked a disc out of the joint in my mouth.  I have always been pretty tough and thought I could deal with the pain.  The mobility of my mouth was very limited.  I couldn't open it very wide (about 1/2 the distance).  I tried to get help by different methods…chiropractor, massage, and phyiscal therapy…but nothing seemed to work. 
.
I started seeing changes in my jaw.  Things were starting to get worse.  Eating hard foods such as nuts, meat, etc. was becoming more difficult.  If I decided to try to eat something like that, my jaw would let me know with the extra pain the next day.  When I try to yawn, I can't even open wide enough to do a full yawn.  Biting into an apple is impossible.  Even getting my teeth cleaned is a big challenge for the dentist.  It was at this point, that I realized, this problem is not going away.  It is getting worse. 
.
I set up an appointment with a oral specialist that was recommended to me.  After the MRI, he discovered that not only is the disc out of the joint, but I have severe arthritis in both jaws that needs to be scraped out.  He told me that if I don't address it now, it is going to be a major problem when I am older. 
.
I pay a lot for my insurance every month.  I am an independent contractor, so I thought I better get a big company and good plan.   My insurance company rejected the claim and the appeal that came back after the rejection from the doctor.  I am in the final stage of trying to get an external review where the insurance company will send me to one of their doctors to exam my jaw.  We all know how that is going to go.  No matter what, I believe that the insurance company just wants to take my money, but give me absolutely nothing.  Their excuse is that I am not suffering a hardship and this jaw injury doesn't need surgery. 
Reaching out like this is very difficult for me.  I hate asking for help.  One of my friends recommended this site to me to help me raise the funds for the surgery.  I got a ballpark quote for everything involved and this was around the amount I was given.  I have never done anything like this, but I figured it wouldn't hurt.  Every little bit will help me offset the total cost. 
I don't see this surgery happening anytime soon because it is going to take me awhile to save up the cash for this.  If by chance, there is a miracle and I somehow get approved, I will use the money towards the co-pay which I have already experienced with them…it's going to be high. 
There is no deadline for the money at this point until I  get the final rejection from insurance.  I planned on not scheduling the surgery until I had the cash saved.  Between whatever is raised and everything I can save in my envelope money….that will be when I can make it happen. 
It's embarrassing to have to go this route, but I wanted to thank you for reading this and thank you from the bottom of my heart for your help.  
  
Sincerely,
Tomiko
You can also help by getting the word out. Please talk to others in the submission wrestling industry from wrestlers to company owners. Please ask them to post her cause and contact info on their Social Media. As a community we can be persistent and help one of our own get through this.
---
EVERY INDUSTRY HAS IT'S BIG FIGHTS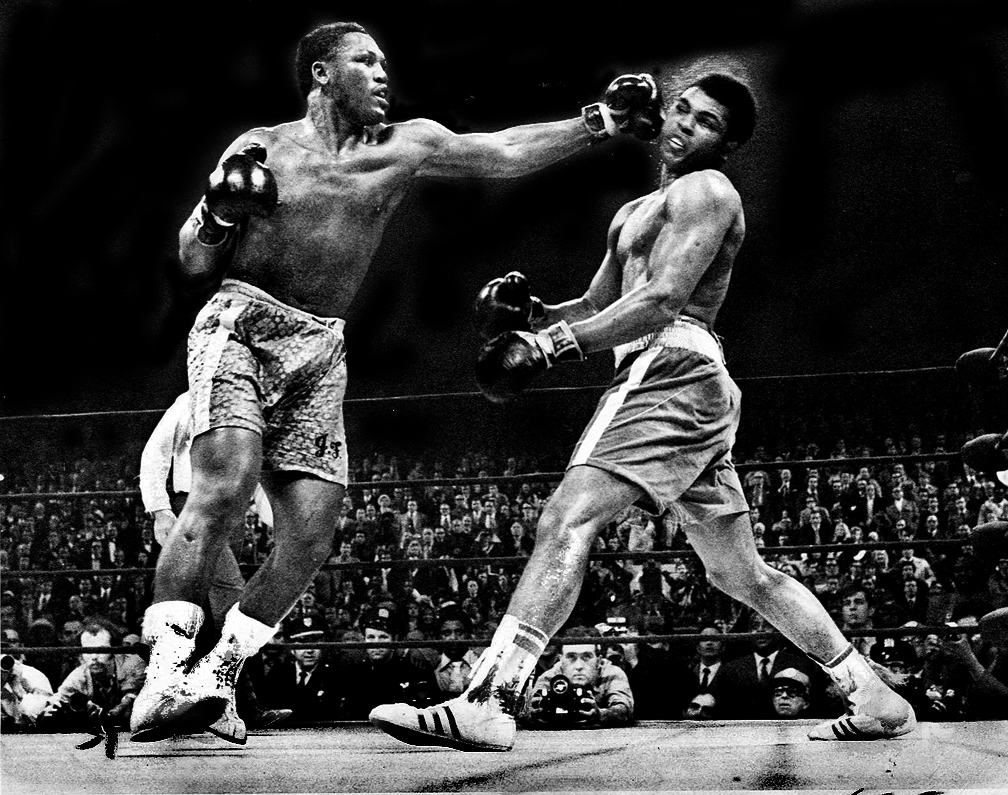 fightsaga.com photo
THERE'S A STORM BREWING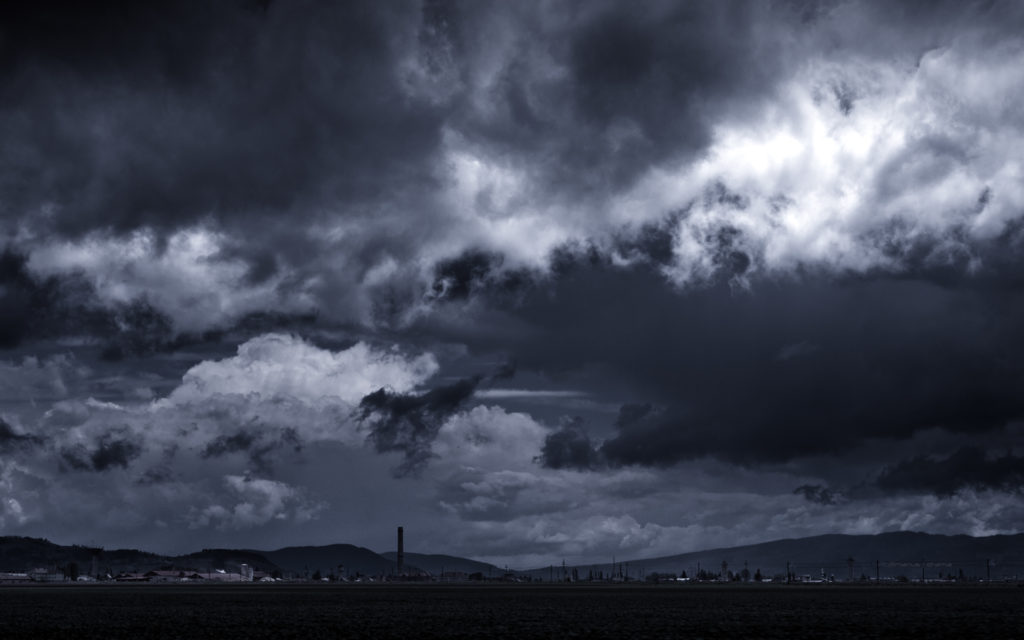 THE FEMALE SUBMISSION WRESTLING INDUSTRY HAS IT'S BIG FIGHTS TOO!

IT'S AMETHYST VS SKY STORM 

ONE OF INDUSTRY LEADER FIGHT PULSE'S BIGGEST FIGHTS EVER

YOU CAN WATCH IT ON VIDEO NOW!
---
THERE ARE SOME NEW PAGES FOR YOU TO ENJOY AT FCI WOMEN'S WRESTLING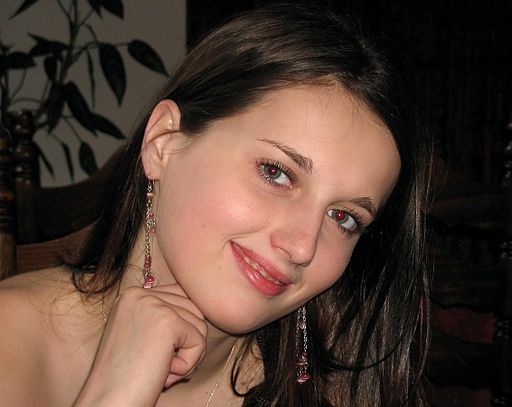 ---
WRESTLING AT THE CHASE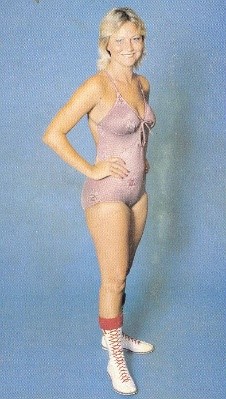 Gorgeous Kandi Malloy
During the 1960's there was such a dearth in women's wrestling that Wrestling At The Chase was an oasis of great female wrestling refreshment.
Wrestling at the Chase was a professional wrestling television series that aired in St. Louis, Missouri. Initially, the matches were broadcast live on Saturday nights and repeated traditionally on Sunday mornings. This production method was later replaced by a live-to-tape system, meaning that while the performances were taped for later broadcast, they were shot entirely in one take as if airing live, so that no allowances were made for unforeseen or unscripted developments or events. It was promoted by the St. Louis Wrestling Club, which was a member of the National Wrestling Alliance.
The show was the brainchild of Sam Muchnick, president of the St. Louis Wrestling Club, and Harold Koplar, who owned KPLR and the old Chase Park Plaza Hotel. The two were together on an airplane in 1958 and wondered how they could put wrestling into St. Louis area homes.
Please enjoy some great memories.
---
JUDY MARTIN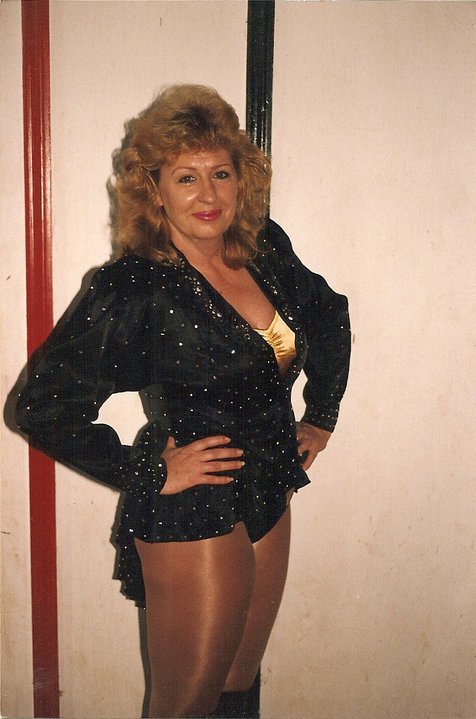 She was one of the most successful and feared wrestlers during the her time period in the WWE. Enjoy reading about her again and again.
---
NADIA, NADIA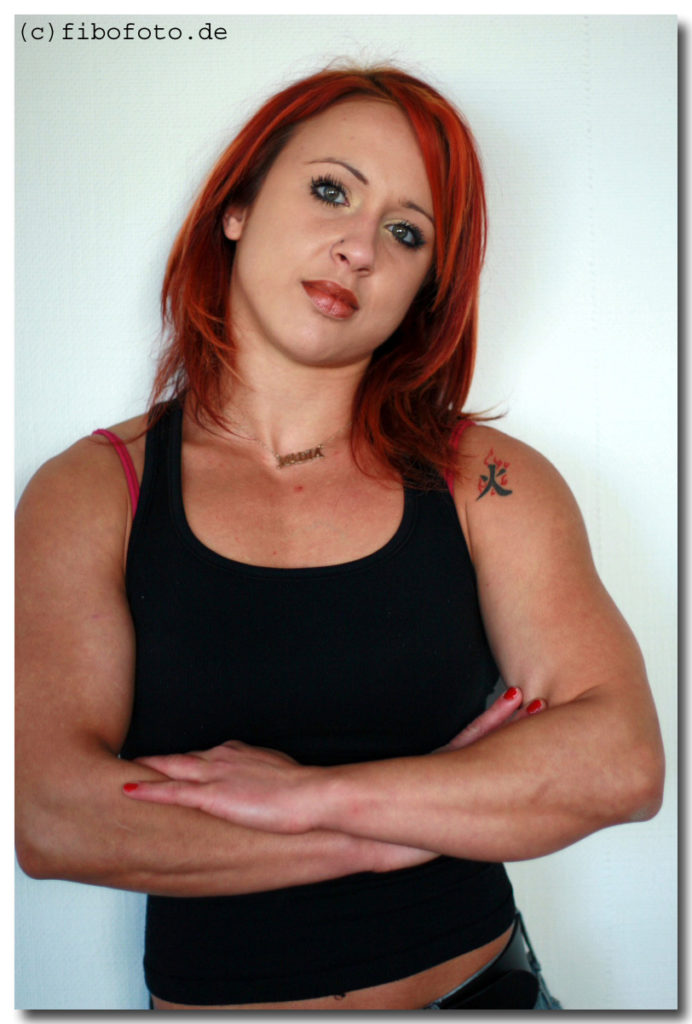 WE SAY IT TWICE, BUT WE CAN'T SAY ENOUGH ABOUT HER
HERE IS HER ARTICLE AT FEMCOMPETITOR
HERE IS HER ARTICLE AT FCI WOMENS WRESTLING.
ENJOY!
---
FEMALE WRESTLERS – SAN JOSE
GREAT COMBINATION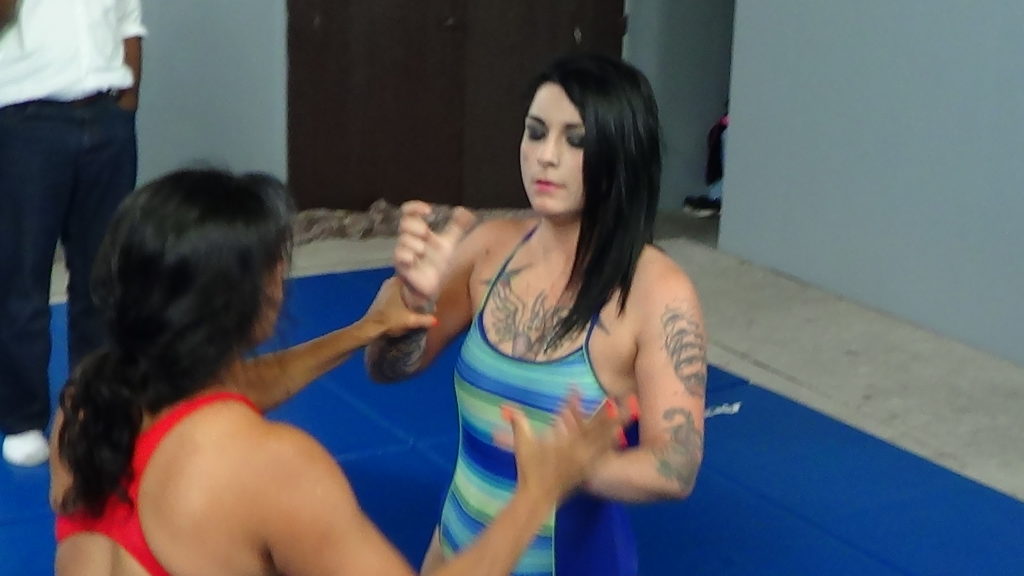 Femcompetitor Magazine has worked with some of the best female submission wrestlers in the San Francisco and San Jose Bay Area. Here are a few. Please enjoy.
---
GONE? BUT NOT FORGOTTEN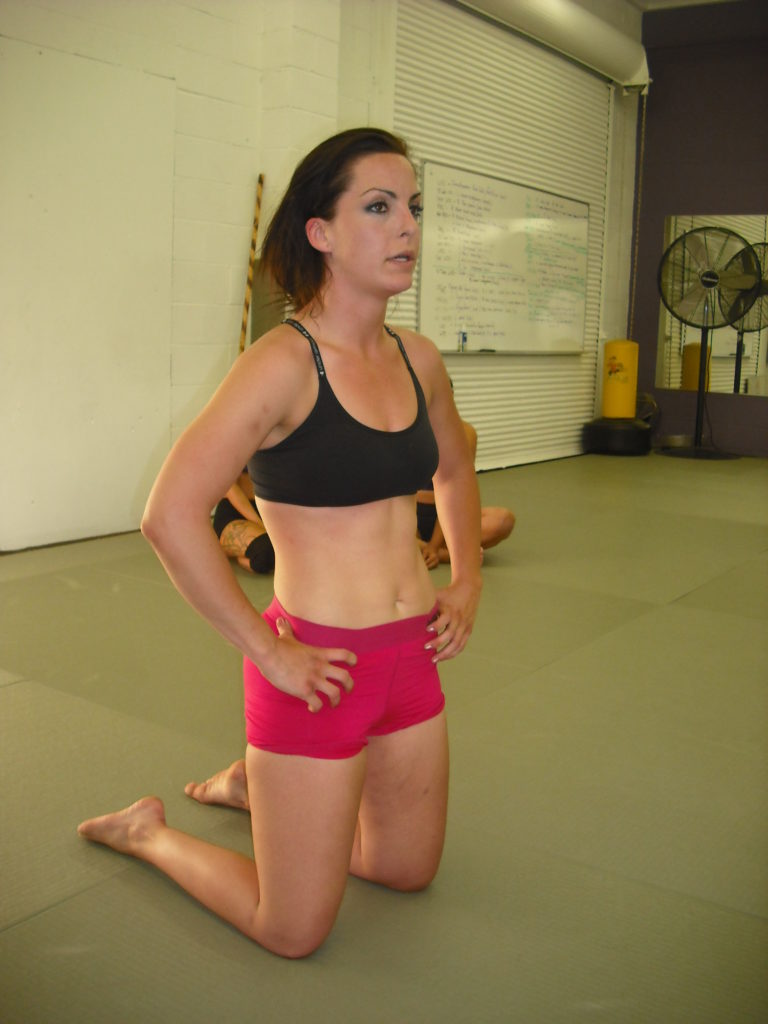 We loved watching Bryn wrestle back in 2012.
---
OVER 2,000,000 SITE VIEWS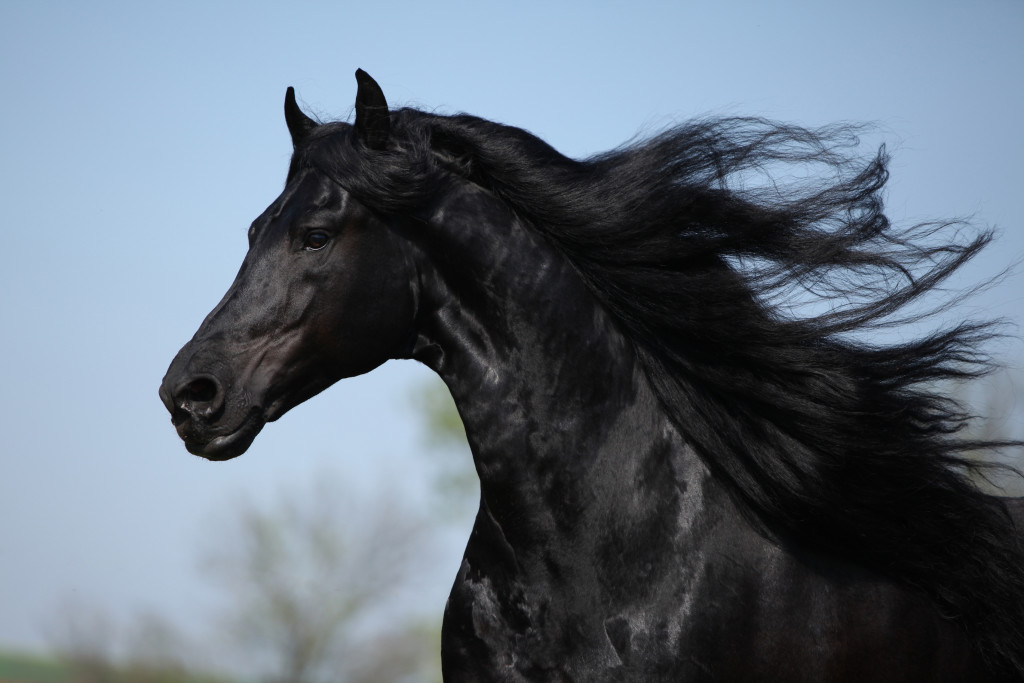 FCI WOMENS WRESTLING, FEMCOMPETITOR.COM AND ANOTHER CO-OPERATIVE SITE HAVE SURGED IN SITE VIEWS TO OVER 2,000,000 PRIMARILY IN TWO YEARS. WE'RE GOING TO TRY HARD TO KEEP THE PACE UP. 
---
DEBBIE COMBS – LEGEND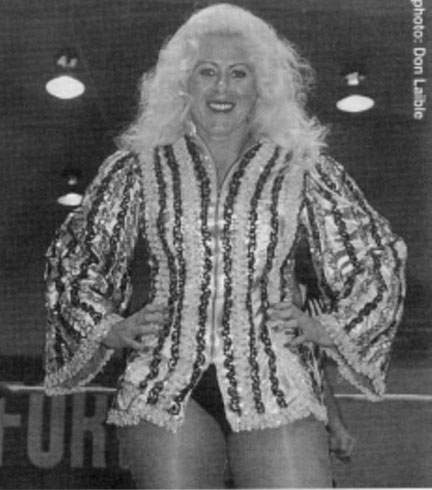 Debbie Combs, the daughter of lady pro super star Cora Combs, carved out a brilliant and entertaining career. Please enjoy her article.

---
KAY NOBLE – TOUGH AS THEY COME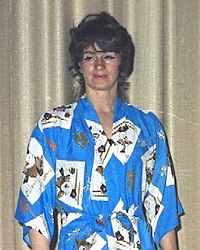 Watching lady pro Kay Noble wrassle reminds of that more country roads time period where both girls and boys would go out on the gravel or grass fields and scrap.
KAY WOULD ALWAYS COME OUT A WINNER
---
SYBIL – HUGE INDUSTRY STAR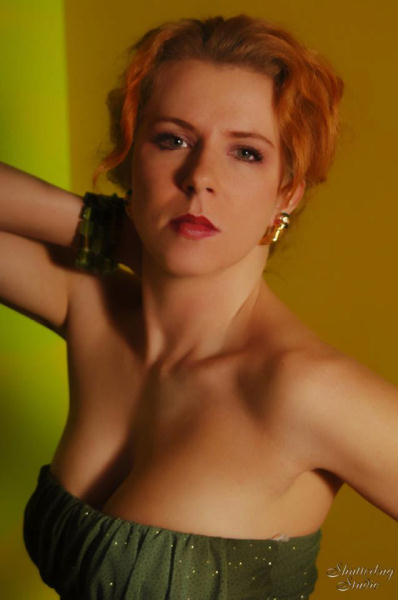 We met Sybil at Jackpin's 2008 Women's Wrestling Convention in San Diego. What a treat. She's been an industry star for some time with many exceptional proteges. Please enjoy reading about her.
---
JAPANESE DYNAMO – HIROMI YAGI

SHE LOOKS STEALTH NOW, BUT WE REMEMBER WHEN WE TRAVELED TO JAPAN AND FIRST SAW HER, SHE WAS YOUNG, AMBITIOUS AND VERY CURVY.
HIROMI YAGI IS FUN TO WATCH AND READ ABOUT
---
BEST PLACE TO START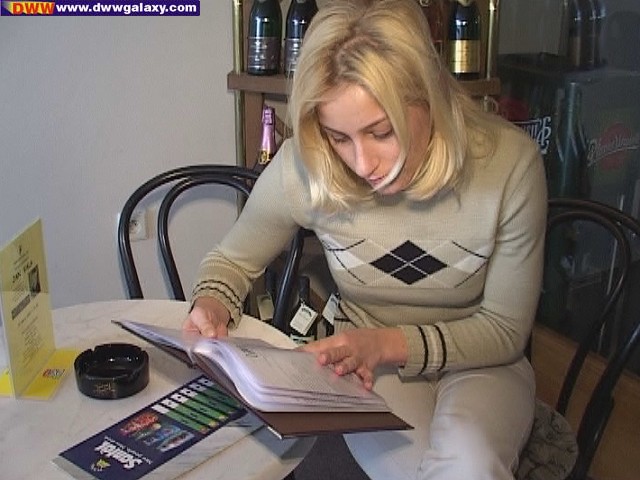 Way back in June of 2014 we wrote an article of admiration about the Danube Princess Luzia. This gorgeous girl is always a great story. Please enjoy the early FCI years.
---
HAVE WE SEEN THE LAST OF HER?
Femcompetitor Magazine sat at ring side and saw Frankie Zappitelli  for the first time at Jackpin's 2008 masterpiece women's wrestling convention. She was so friendly, beautiful and possessed endless charisma and energy. Her match against a sexy mature thin blonde named Tweety on Sunday morning (not Wrestling Tweety of San Diego) was an erotic classic where Frankie completely dominated her. Unfortunately it never made it to video. It's a memory lost forever but we still managed to capture some important Frankie Z. moments. Please enjoy the article.
---
IRMA GONZALEZ – PIONEER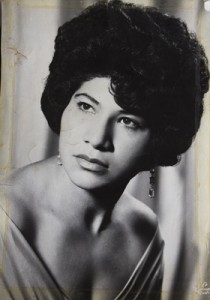 The year 1955 is so long ago and so far away that probably for those who were born during the decade of the 1950's, not only can they remember it, they can feel it.  For Irma Gonzalez, to be a female wrestler in 1955 was an extreme oddity and it took determination and courage to continue to participate. Someone has to open the door for others to follow. Sometimes due to public resistance, someone has to kick the door down. 
It was decades ago but so important. Please read her story. 
---
VIRAGO LEGEND GRACE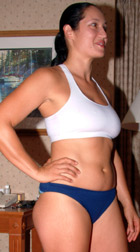 Grace was one of the Virago Sorority that helped propel women's submission wrestling to a much higher level of competition.
She's not very active, but will always be admired and remembered. You can read about her and re-live her memory.
---
FLYING BELOW THE RADAR, SUBMISSION WRESTLER – "CRAZY KIM"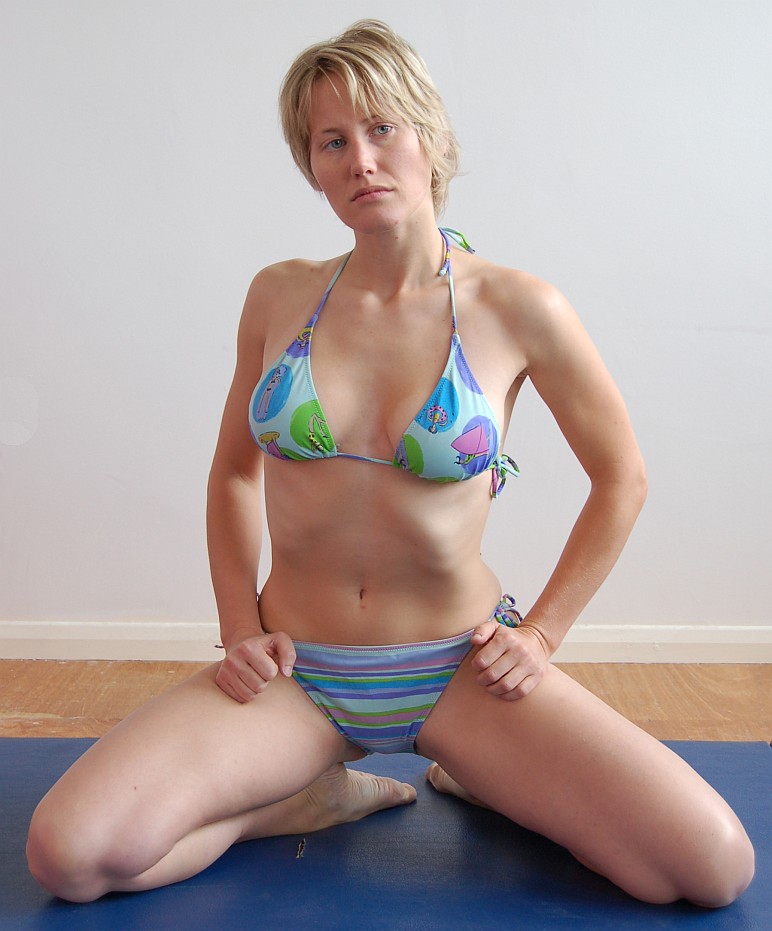 You remember this Italian beauty? She was one heck of a wrestler. Better than we thought. Read about her and you'll find out how your memory can fool you.
Kim of Italy was an exceptional submission wrestler.
---
ANN CASEY – LEGEND – 1950's RISK TAKER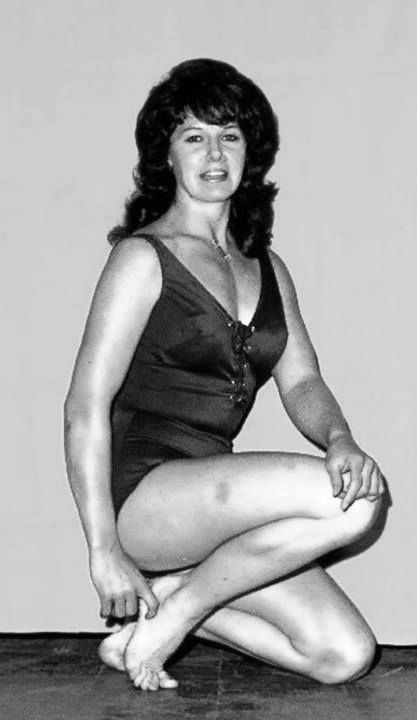 Imagine this scene in an action film.
A beautiful young brunette is in her car at a stop light. Out of nowhere a drug dealer opens her side door and points a gun to her head! Terrified she hits the gas and begins to flee. Undeterred the drug trafficker shoots and hits her five times, one lodged in her leg, one just missed her heart and another landed in her liver.
Unfortunately for the 1950's super star lady pro Ann Casey, it was a real life experience. Ann lived life to the full complete with one movie scene after another. Please get your popcorn and read about her.
---
ANGIE MINNELLI WAS SWEET, SHAPELY AND BEAUTIFUL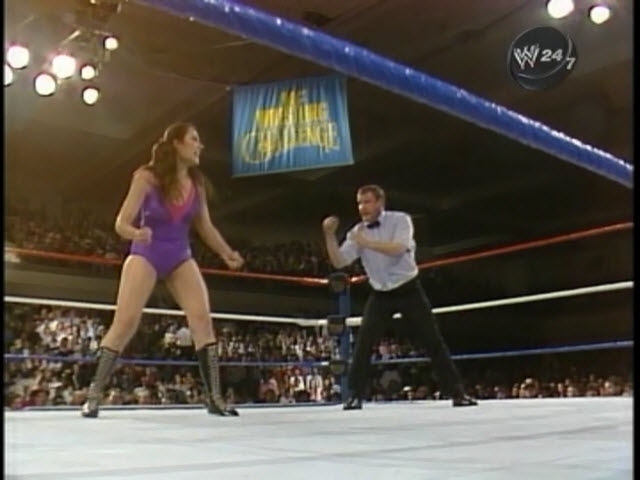 HER AUNTIE, THE LATE DONNA CHRISTANELLO WAS ANOTHER ROUGH AND TUMBLE  STORY.
ANGIE'S REAL NAME IS MARIE MINOR AND SHE WILL ALWAYS BE A MAJOR HEART THROB
HERE IS HER STORY
---
MAJOR MILESTONE 2/10/2016
OVER 500, ONE THOUSAND WORD ARTICLES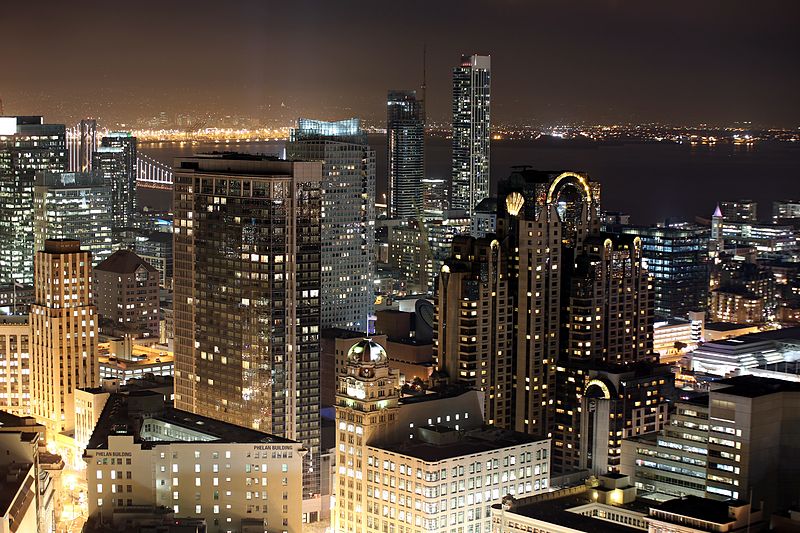 Femcompetitor Magazine first began publishing in April of 2014
We are extremely happy with our progress and appreciate your support.
The best is yet to come as we are determined to improve the quality of our articles.
---
JENNIE VAUGHN WAS OUR FLAMINGO VIDEO SNAIL MAIL PRINCESS
SHE'S LEARNED KICK BOXING AND IS NOW ALL GROWN UP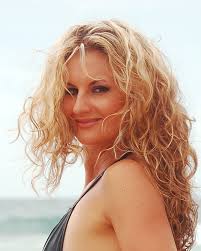 READ ABOUT HER ASCENSION
---
THE ETERNAL PRINCESS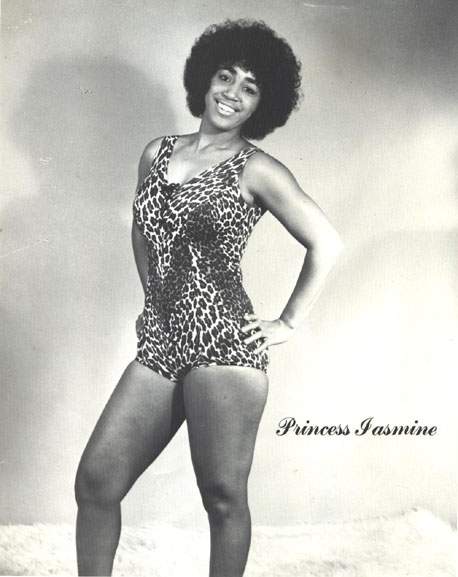 Cynthia Peretti was an American professional wrestler and trainer, better known by her ring name Princess Jasmine.
She was entertaining, super sexy and looked wonderful in her signature bathing suits. Unfortunately she is no longer with us but we Lady Pro  wrestling fans will never forget our Chicago Princess.
PLEASE WALK DOWN MEMORY LANE WITH US
---
SHE MADE THE 80's SO MUCH FUN
SELINA MAJORS, AKA BAMBI WAS SKY HIGH EXCITEMENT 

YOU CAN RELIVE HER ELECTRIC MEMORIES
---
SHE'S ONE OF OUR NOR CAL FAVORITES
FeFe is the epitome of fun and beauty. Great session provider too.
We met her in 2012, had a session with her and covered many of her wrestling matches.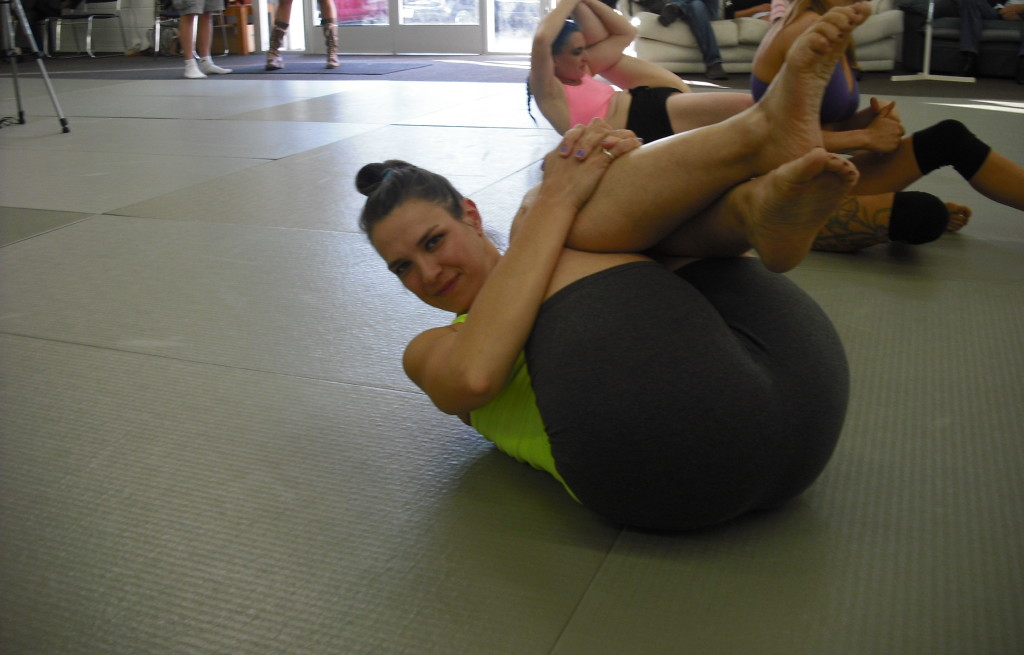 Oh by the way, we also wrote an article about her. Please enjoy at fciwomenswrestling.com.
---
YOU LOVE TO TRAVEL RIGHT?
In virtually every article, Fem Competitor takes you around the world. Would you like to meet a beautiful lady who was a powerful inspiration for us in our early years?
Her name is Adventurous Kate.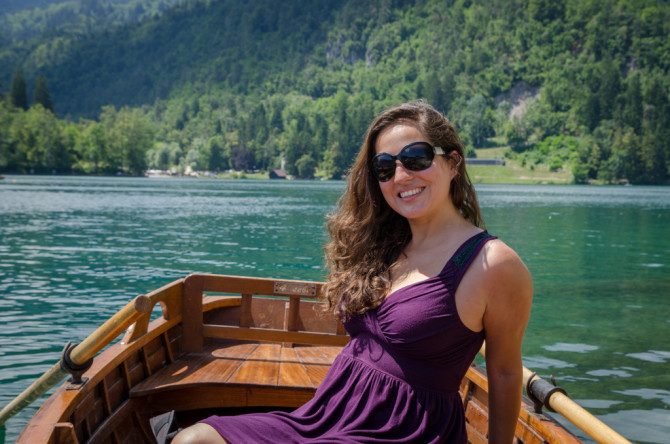 She states, "At age 26, I quit my job to travel the world alone. I spent six fantastic months in Southeast Asia and turned my travel blog into a full-time business. Today, I travel full-time, going anywhere that sounds wacky or beautiful or interesting. My goal is to show YOU how you can travel the world on your own — easily, safely, and adventurously."
We were hooked.
What's better than one article about Kate? Two.
---
WE MET HER AT JACKPIN'S MASTERPIECE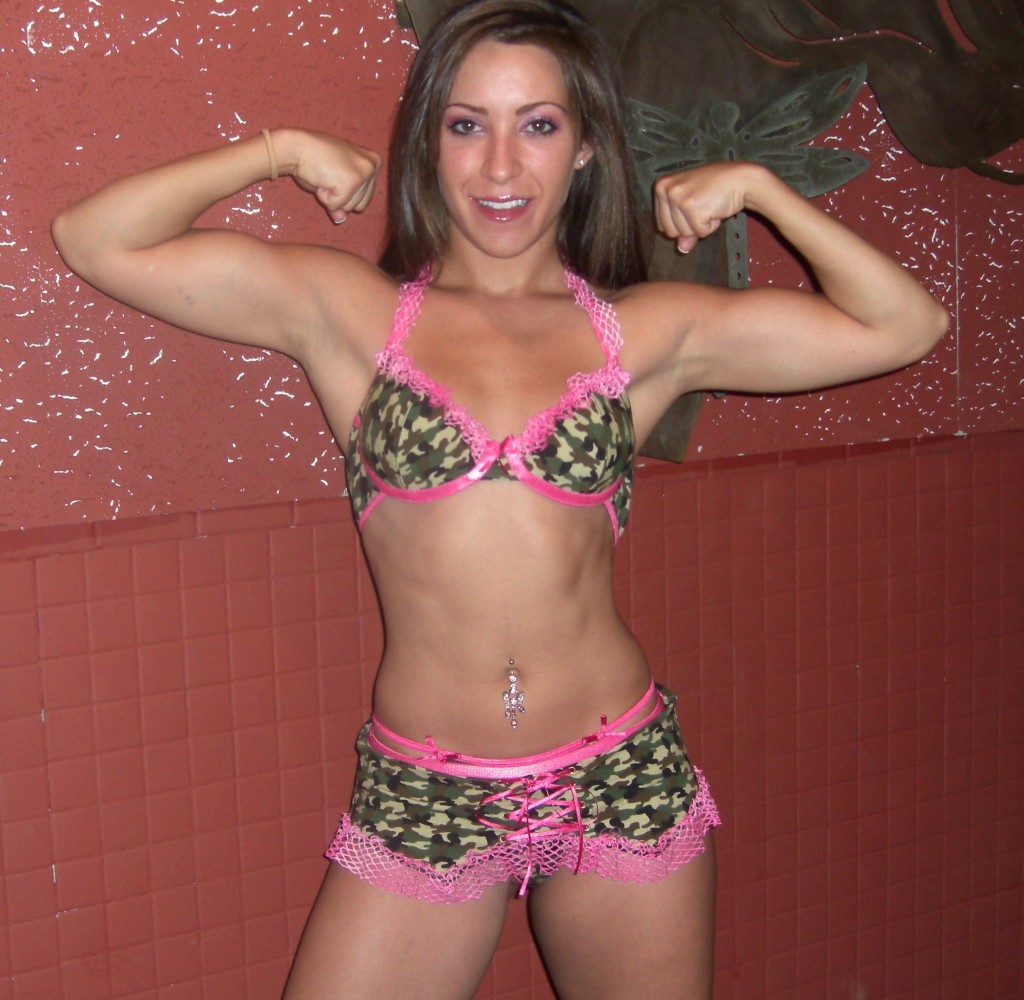 Gorgeous face and beautiful former gymnast legs, isn't Pandora one of the most beautiful female submission wrestlers in the world?
We thought so and wrote about her. Enjoy.

---
CANADA – A WONDERFUL NEIGHBOR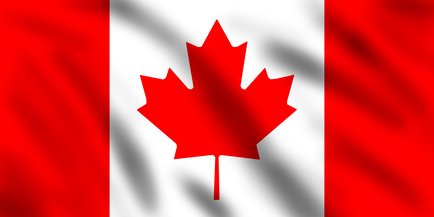 AMERICA HAS BEEN BLESSED TO HAVE CANADA FOR A NORTHERN NEIGHBOR. THEY ARE SO FRIENDLY. THE MORE WE HANG OUT WITH THEM, THE MORE WE LOVE THEM.
ONE SUCH BEAUTIFUL CANADIAN WHO WRESTLED AT AN EVENT COVERED BY FCI IS KATIE
(Katie – right )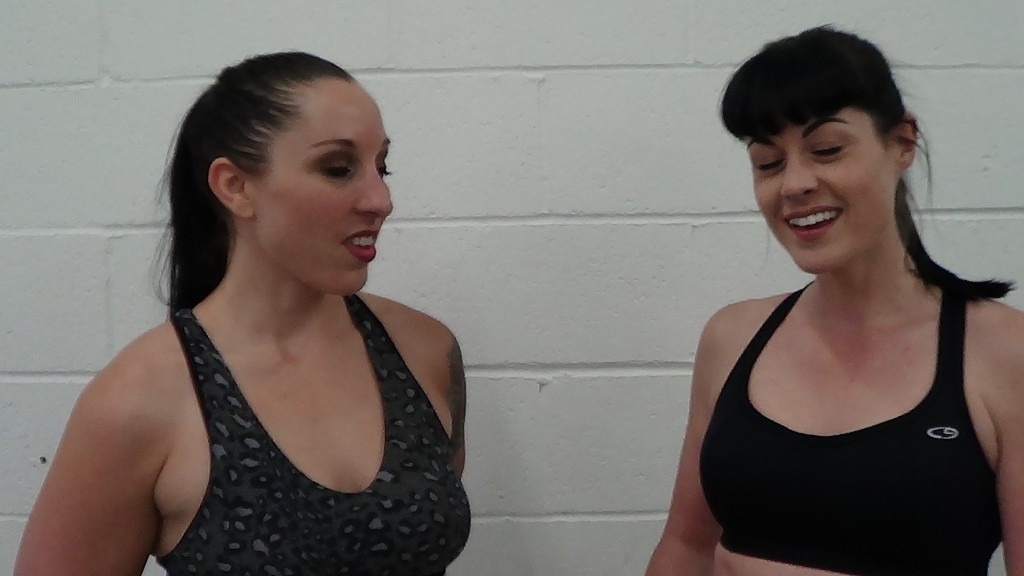 MEET THIS FRIENDLY MOTHER WHO TRIED WRESTLING
---
VELVET McINTYRE SOARED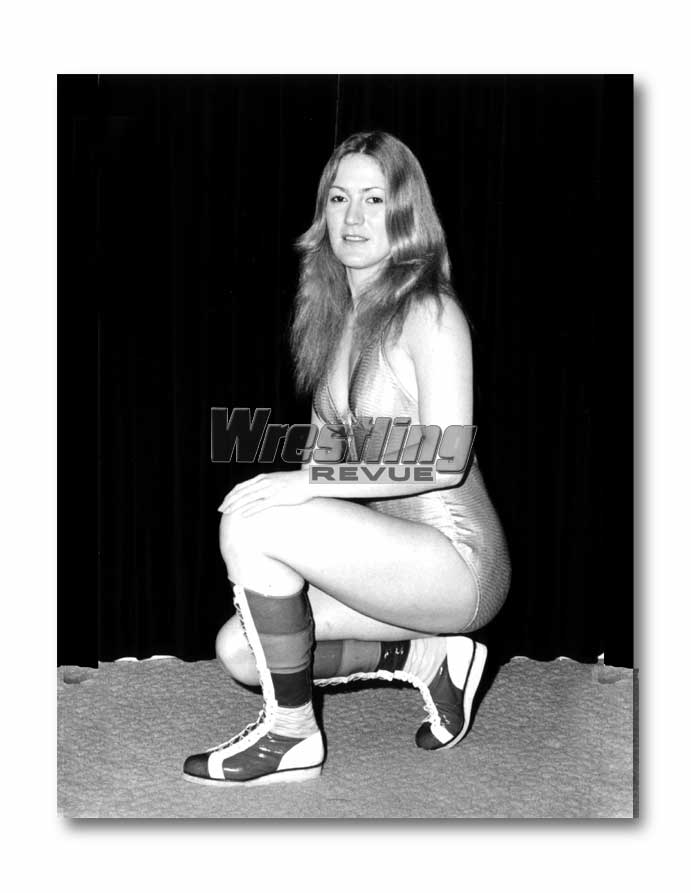 For many fans that followed the high flying Velvet McIntyre during her hey-day in the 1980s, she was talented, beautiful, athletic and a great show person. You can re-visit some of her great memories. 
---
THE BEST ALWAYS HAVE A COMEBACK 
Born Rebecca Quin, Becky Lynch is an Irish professional wrestler who signed to WWE's NXT territory as Becky Lynch in 2013 after wrestling around the world in places like Japan and North America. Before joining NXT, she was a World Queens of Chaos Champion and a SuperGirl Wrestling Champion.
BEFORE SHE WAS BECKY LYNCH, SHE WAS REBECCA KNOX
FCIWOMENSWRRESTLING.COM WROTE ABOUT HER
You can go down memory lane and read about her early origins in our Augsut 2013 article.
---
ONE OF OUR MOST IMPORTANT ARTICLES
GENDER REVERSAL TREND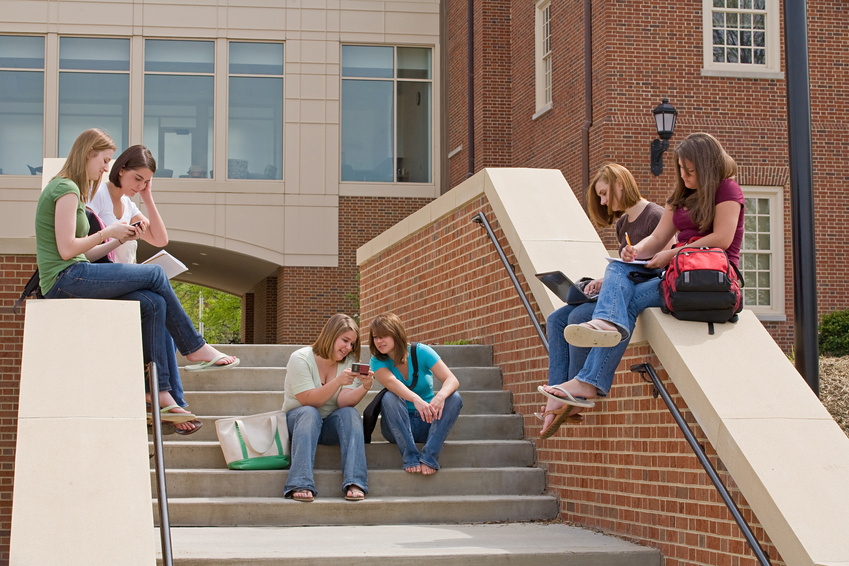 Girls are attending and finishing college in far greater numbers than the boys.
Part of the reason the new world of female grappling combined with dance, fitness, cheer and other indoor female sports has a bright future is their growing numbers on the Social Media and earning power.
We wrote about this way back in June of 2013. You can read about it as well at
FCIWOMENSWRESTLING.COM
---
CINDY HUNTRESS
SHE DOESN'T WRESTLE ANYMORE BUT WE STILL WORSHIP HER

WE WROTE ABOUT HER IN JANUARY OF 2014
WOULD YOU LIKE TO GO DOWN MEMORY LANE?
---
SHE WAS ROYALTY
Vivian Vachon came from a Canadian family of great professional wrestlers. Villan though she sometimes played, she was still one of our industry's favorites. So many of us love and miss her. Vivian's accomplishments are eternal.
YOU CAN RE-LIVE SOME OF HER MEMORIES AT THIS FCIWOMENSWRESTLING.COM ARTICLE
---
THEY RETIRED TOO SOON
KAIT AND POPPY WRESTLED EACH OTHER AND CREATED EXCITEMENT
BUT NOW NEITHER APPEARS TO WRESTLE ANYMORE.
READ ABOUT OTHER BEAUTIFUL FEM WRESTLERS THAT AMAZED THEN GRAZED ELSEWHERE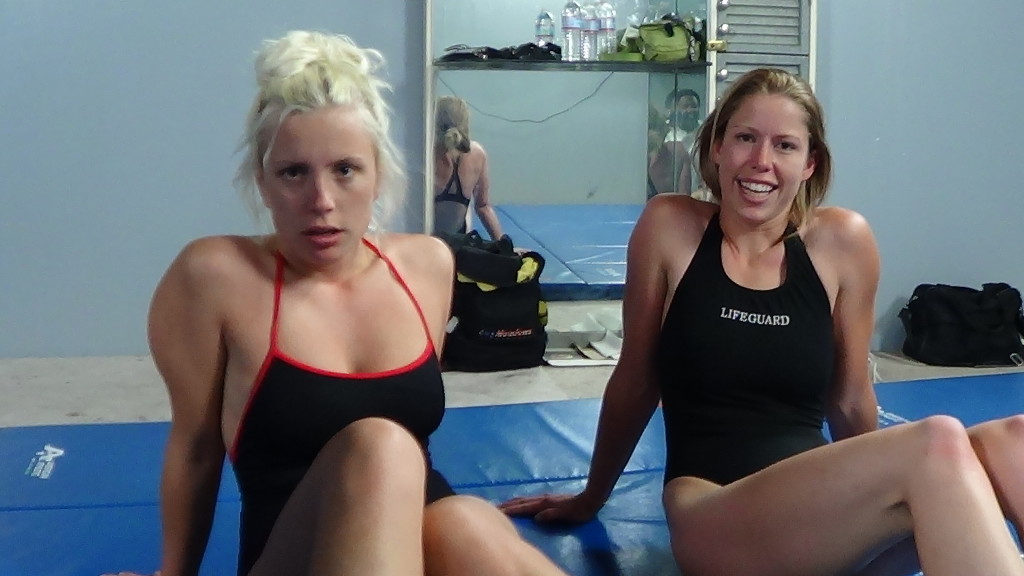 ---
DOUBLE TAKE
DWW's ORSI IS SUCH A LONGTIME SUPERSTAR
SHE WRESTLED THE OLD AND NEW SCHOOL DWW LIP GLOSS GLADIATORS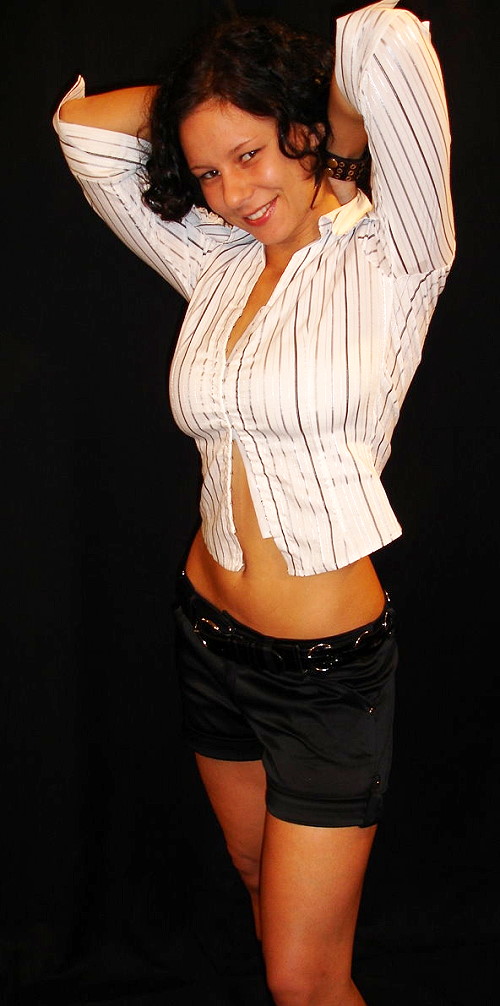 WE WROTE ABOUT HER FROM ONE ANGLE AT FEMCOMPETITOR MAGAZINE
THEN WE TOOK AN ENTIRELY DIFFERENT LOOK AT HER FROM ANOTHER ANGLE
WHATEVER THE ANGLE, ORSI IS A TREASURE
READ ABOUT HER AGAIN AT FCIWOMENSWRESTLING.COM
---
THE ACROBATIC JUDY GRABLE IS ETERNAL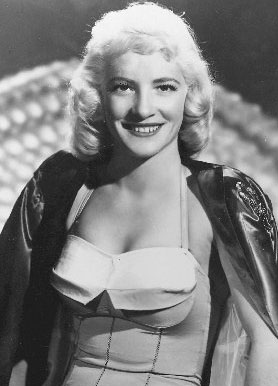 Her real name was Nellya Baughman. She was an active wrestler during the 1950s and 1960s. In addition to her nickname "The Barefoot Contessa" due to her preference for wrestling barefoot, she was also known as "the acrobatic blonde with the educated flying feet".

America was a more rural society then and where she's from and what she did will captivate you.
READ ABOUT HER – ONLY AT FCIWOMENSWRESTLING.COM
---
Nina Davuluri who in September of 2013 became the first Indian-American ever to be crowned Miss America had to overcome many challenges to attain greatness, including being a plus size.
Her story is as fascinating as she is beautiful. You can read about her at
---
SUE BRITTAIN LEGALLY CHANGED WOMEN'S
ABILITY TO WRESTLE IN ENGLAND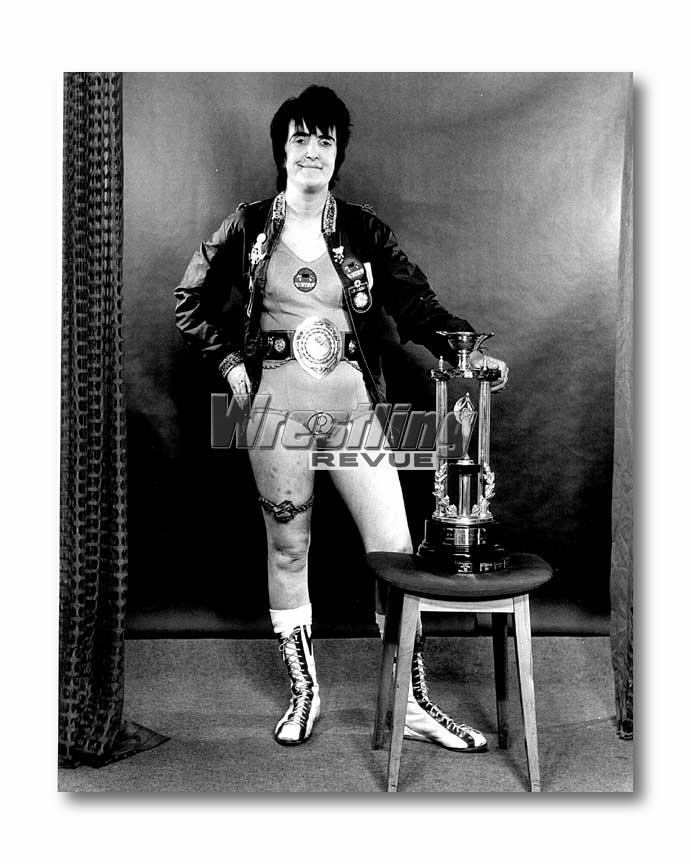 .
Ms. Brittain's legal challenges came to a head when she used equal opportunities legislation against the then Greater London Council during a two-day court hearing in 1979. She won the case and went on to fight against Jane St John at Wimbledon Town Hall.
YOU CAN READ ABOUT THIS LEGENDARY HERO AT
---
SOUTHERN STYLE
COWGIRL WRESTLER SUE GREEN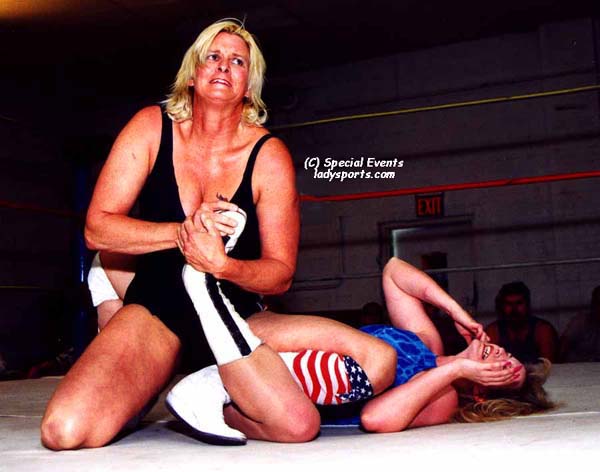 Susan Green, a great cowgirl wrestler from the 1970's grew up in Corpus Christi, Texas, home to some of the most beautiful beaches in the world. During her time she also performed some of the greatest wrestling in the world. 
READ ABOUT HER AT FCIWOMENSWRESTLING.COM
---
ALLISON ROYAL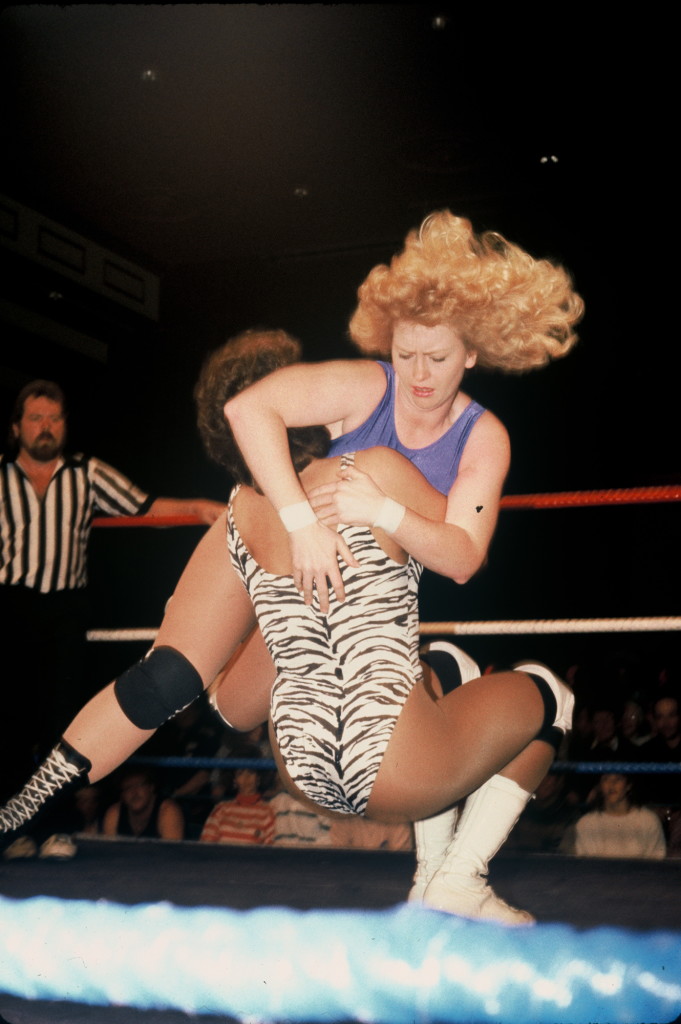 Allison Royal was the All American good girl character you loved to root for but knew despite her best efforts was most likely to succumb to the villain sometimes in the most unusual ways.
SHE'S A BEAUTIFUL UNUSUAL GIRL WITH AN UNUSUAL STORY
---
DESIREE PETERSEN WAS THE "CUTE GIRL" OF HER ERA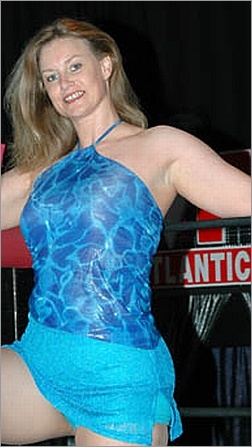 Desiree wrestled with passion and intensity as can be seen from her matches against Judy Martin, Mad Maxine, Fabulous Moolah and in the early years Velvet McIntyre before they became tag team partners.
TAKE A WALK DOWN MEMORY LANE AND VISIT THE LIFE OF ONE OF PRO WRESTLING'S MOST FUN, EXCITING AND BEAUTIFUL WRESTLERS OF ALL TIME AT FCIWOMENSWRESTLING.COM
---
The 2016 Summer Olympics will be held in Rio de Janeiro Brazil on Aug 5-21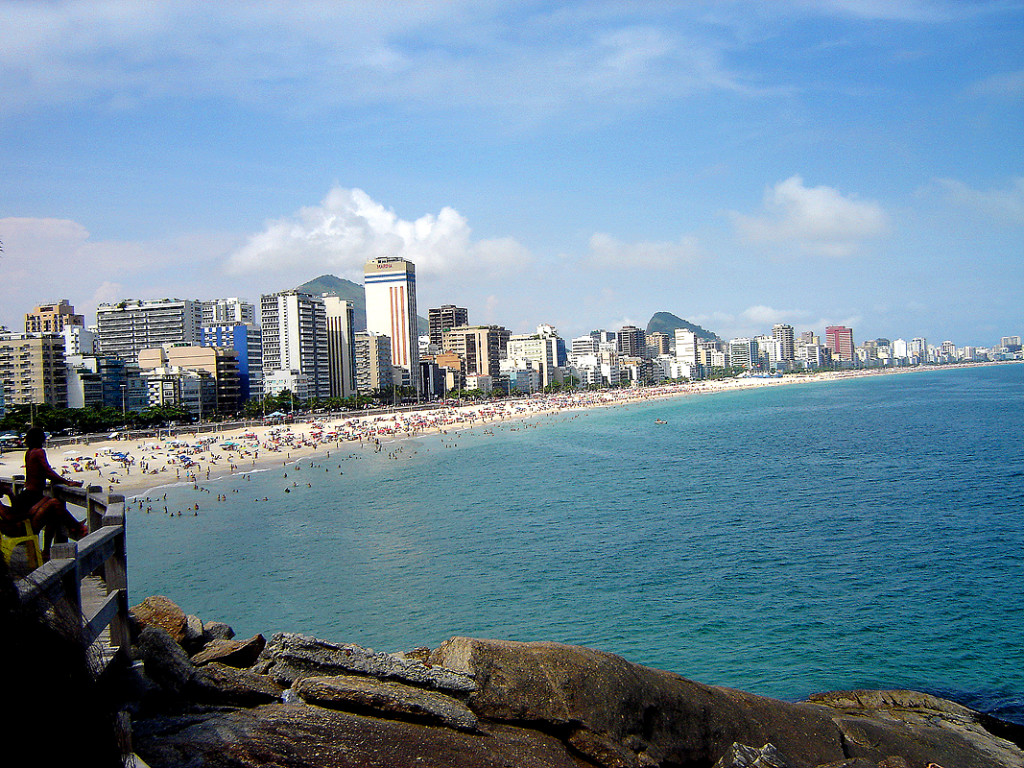 What are women's rights like there? We wrote about that 2 years ago.
---
WE LOVED WORKING WITH POPPY FROM GILROY
She epitomized the girl next door who tried women's wrestling.
SHE'S FUN, SMART, YOUNG AND BEAUTIFUL
Would You Like To Meet Her?
You can at
---
VICKI WILLIAMS – WE WILL ALWAYS LOVE HER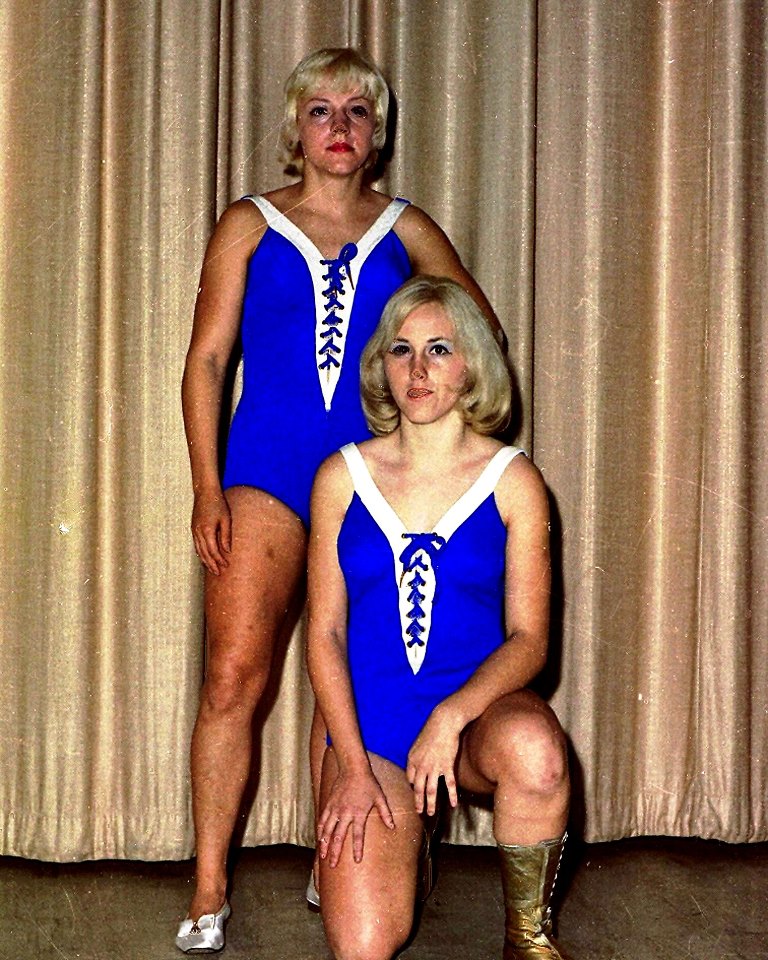 Vicki Williams (standing) seen here with her wrestling soul mate, super star Joyce Grable was a young woman that brought so much entertainment and passion to the Golden Era of Professional Women's Wrestling. She was a REAL PRO among the Lady Pros. We wrote about her at Femcompetitor Magazine
and you can read about her from a different angle at Fciwomenswrestling.com. Whatever way you look at her, you're going to love and miss her.
---
PENNY BARBER – THE ONE AND ONLY!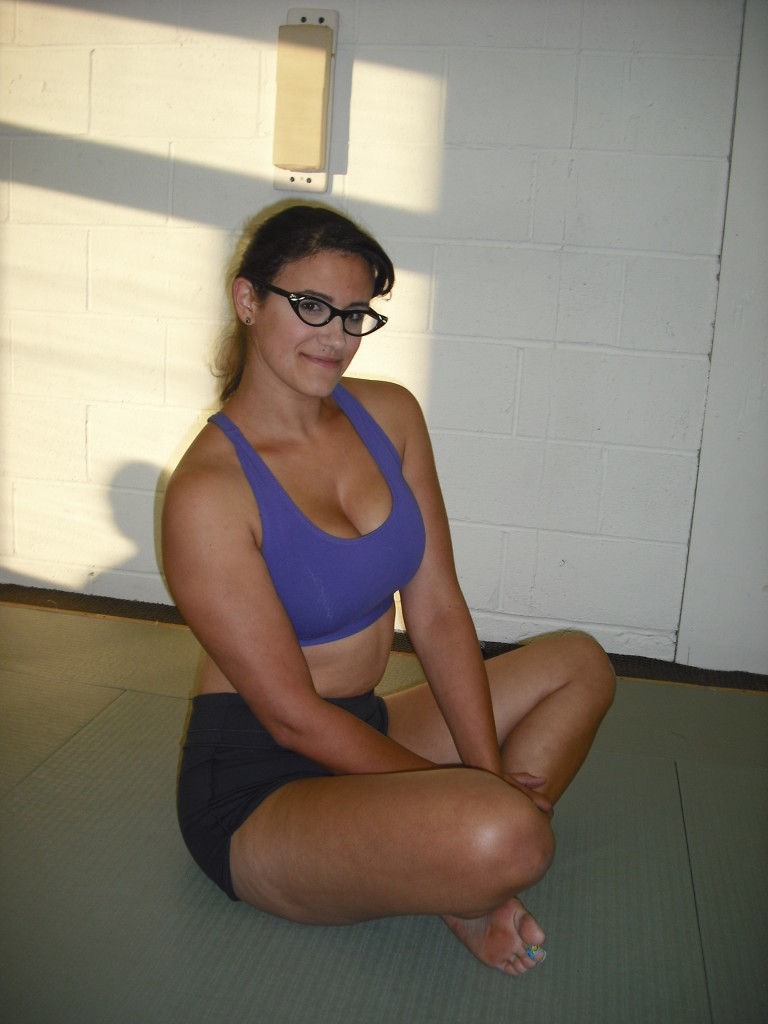 Penny Barber is one of the funniest and most talented female submission wrestlers in the San Francisco Bay Area. She wasn't always that way. Oops. We mean she was always funny but not always one of the top wrestlers. Read our first article ever written about her when she was a……….(dreaded word), JOBBER.
ENJOY!
____________________________
JEANIE IS A FAN OF THE LAKERS AND WOMEN'S WRESTLING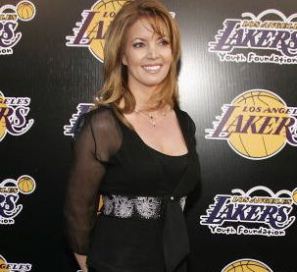 Jeanie Marie Buss is part-owner and president of the Los Angeles Lakers of the National Basketball Association. Ms. Buss is the daughter of Jerry Buss, a real estate investor who later owned the Lakers and other sports businesses.
Did you know that she is also a fan and promoter of women's wrestling?
There is so much to this stellar, beautiful and influential young woman.
We always knew that. Read more about her at fciwomenswrestling.com

fciwomenswrestling.com/jeanie–buss-womens-wrestling/


xxxxxxxxxxxxxxxxxxxxxxxxxxxxxxxxxxxxxxxxxxxxxxxxxxxxxxxxxxxxxxxx
MADUSA MICELI WAS A HUGE STAR THAT DOMINATED THE SQUARED CIRCLE IN THE LATE 1980's and 90s.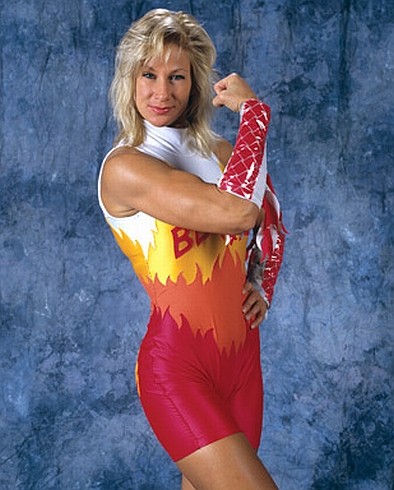 SHE DID IT WITH ENERGY, CHARISMA AND POWER
YOU CAN RELIVE HER GREAT MEMORIES AT FCIWOMENSWRESTLING.COM
xxxxxxxxxxxxxxxxxxxxxxxxxxxxxxxxxxxxxxxxxxxxxxxxxxxxxxxxxxxxxxxxxxxxxxxxxxxxxxxxxx
DOUBLE TAKE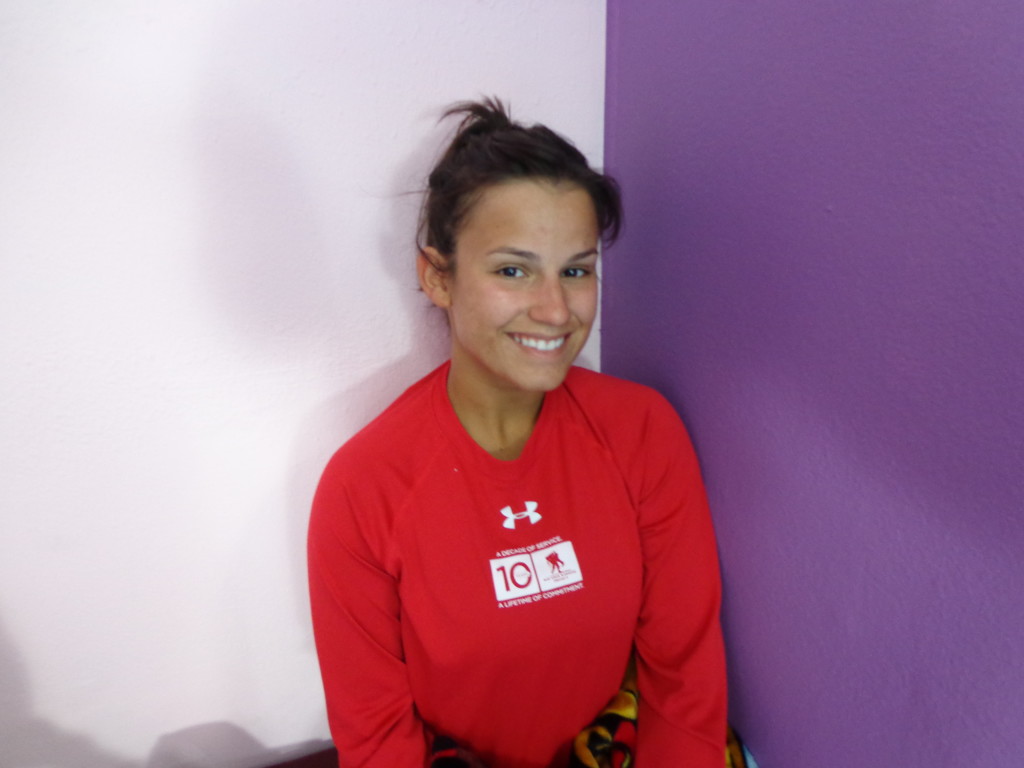 Mikaela from Florida is such a dynamic young and upcoming wrestler that we wrote about her once at Femcompetitor Magazine
But you can read about her twice from a different angle at Fciwomenswrestling.com
No matter how you look at her…….she always looks great.
********************************************************************
WHAT IS A GOOD REASON TO DROP OUT OF STANFORD?
TO BECOME THE WORLD'S YOUNGEST FEMALE BILLIONAIRE OF COURSE
PLEASE MEET MS. ELIZABETH ANNE HOLMES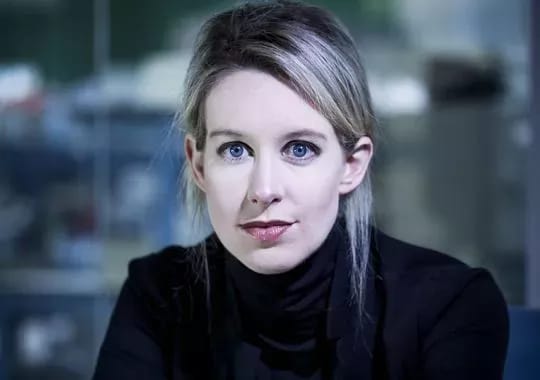 HER COMPANY THERANOS PARTNERS WITH WALGREENS, PROVIDING BLOOD TESTS AT AN EXTREMELY LOW COST
IF YOU ARE AN INDEPENDENT CONTRACTOR WITH HIGH MEDICAL DEDUCTIBLES, YOU SHOULD READ ABOUT HER AMAZING WORK
 ***************************************** 
SHE WAS ICONIC
Magnificent Mimi was one of the greatest self promoters during the high glow days of ladies ring wrestling.
She's also is an actress, a great athlete and a ton of fun. Would you like to re-live some of her memories?

YOU CAN BY VISITING:
 **********************************************************************************
SISTER ACT
INDIA ALWAYS DOES WELL IN THE ASIAN FEMALE WRESTLING TOURNAMENTS
PART OF THE REASON WHY IS BECAUSE THEY HAVE A STELLAR GROUP THAT ARE TRAINED IN FRONT OF LARGE AUDIENCES AT AN EARLY AGE.
READ ABOUT THE PHOGAT SISTERS WHO LED THE WAY
 ******************************************************************
SAUDI ARABIA'S FIRST FEMALE MOVIE DIRECTOR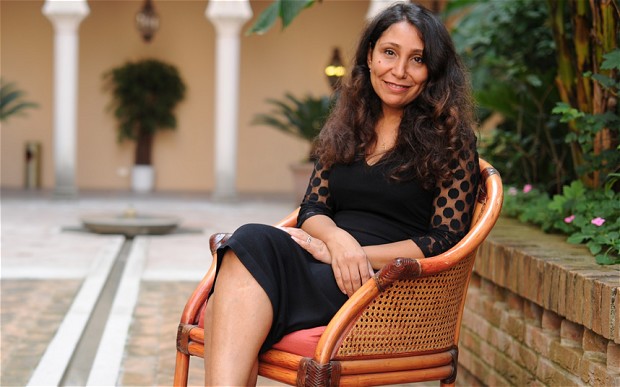 Women are asserting their rights around the world with some startling firsts. The more they do, the more doors open for women to pursue what they love, including wrestle. It's all connected. Read about Haifaa Al Mansour as she breaks new ground with courage.
 *******************************************
NELL STEWART – WRESTLING PIONEER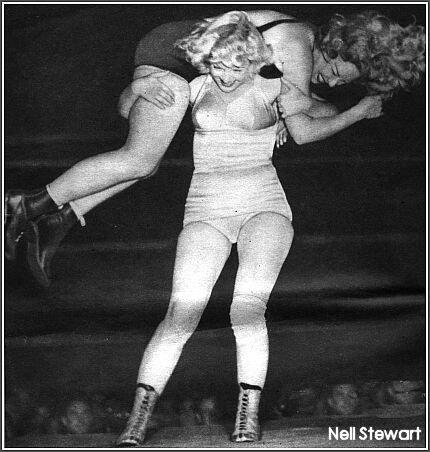 Let's take a look at the headlines that screamed across the top of newspapers the year Nell Stewart was born: Gene Tunney beats Jack Dempsey in 10 for heavyweight boxing title. Ty Cobb resigns as Detroit Tigers manager. Hirohito becomes the emperor of Japan. Satchel Paige makes pitching debut in Negro Southern League. Magician Harry Houdini dies of gangrene and peritonitis that has developed after his appendix ruptured. Disney Brothers Cartoon Studio becomes Walt Disney Studios.
This is the world that Female Wrestling super star Nell Stewart was born into. She made platinum history herself. Read about her and our women's wrestling  heritage only at fciwomenswrestling.com
***********************************
MISTY BLUE SIMMES 
Misty Blue Simmes was one of the greatest female pro wrestlers of all time. By some accounts, including hers, she went undefeated during her dazzling career. Revisit this brilliant performer and entertainer in an article from fciwomenswrestling.com's archives. 
********************************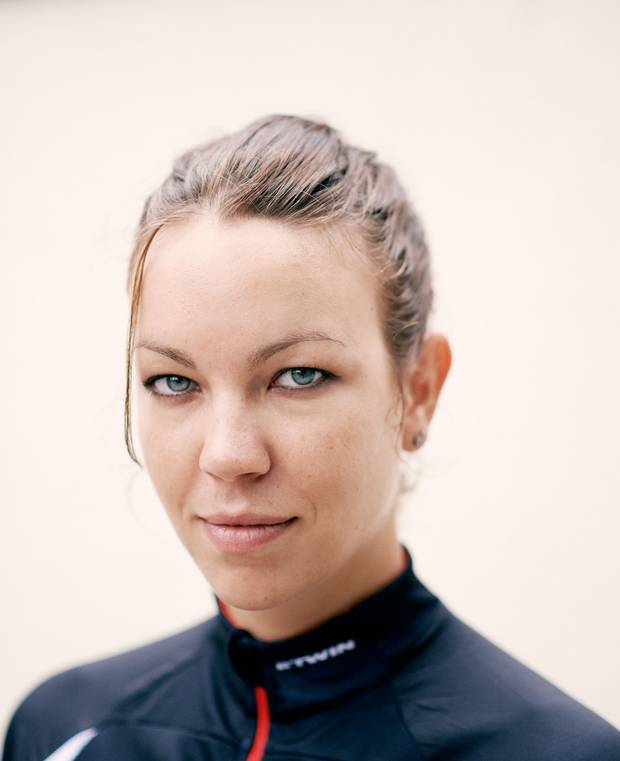 She was chased by a pack of  wild dogs that kill  in Turkey, ran out of money, slept outdoors and survived being part of a sex cult as a child.
Oh by the way. She also is the first woman to ever cycle around the world and we wrote about it.
When she read it, she actually tweeted us and said thanks.
You can read about this amazing woman as well.
************************
When Vivienne Harr was eight years old, she saw a photo of two boys, her age, from Nepal living in modern-day slavery.
She said: "Compassion is not compassion without action."
Vivienne decided to "make a stand" with "the only business experience I had." She set up her lemonade stand every day rain or shine, to end child slavery. On day #52, The New York Times broke her story and a moment became a movement. On day #52, New York Times, Pulitzer prize-winning columnist Nicholas Kristof retweeted Vivienne, and her moment became a movement. The BBC World News, ABC News, NBC News, CBS News, The New York Times, The New York Daily News, The Huffington Post, FOX, MSNBC, Bloomberg TV, Yahoo News, Town & Country, Oprah Magazine, Time for Kids, Parenting, Real Simple—and media outlets across the country and around the world from Australia to Brazil to France to Hong Kong—have covered Vivienne's story and the Make a Stand movement. On day #173 in Times Square, Vivienne reached her goal of $100,000.